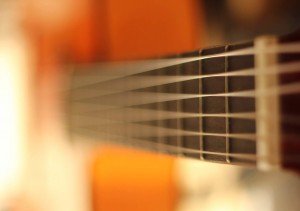 Hertz so Good?
The resonating delusion of the 432Hz movement
Milton Mermikides ©2014
@miltonline
Note: This is a repost of an article I wrote for my blog, but I felt it was particularly apt for the University of Surrey blog, with its ethos of interdisciplinary scholarship.
There's been a recent musical movement by a small but impassioned group of people advocating a change from 440Hz to 432Hz musical tuning. Proponents claim that tuning music to this frequency results in a more sonorous and 'natural' sound which will ultimately make everyone of us happier, peaceful and healthy. Tips of how to retune music libraries and instruments abound and the benefits of the adjustment are zealously extolled by advocates. These recommendations are often accompanied by claims that the prevailing 440Hz standardization has negative effects, as well as links to Nazi Germany. The Illumaniti have also been implicated (presumably in the guise of a political powerful and wealthy musical academia) who are hiding this 'musical truth' which 'they don't want you to know". Any popular interest in musical analysis – the enquiry into the complex and beautiful mechanics which make music work – is rare and welcome, and new ideas, subversions and revolutions are the lifeblood of musical progress. All music traditions however fossilised today are built upon revolutionary ideas of the time, so this – as any other – movement which challenges the homogeneity in musical practice, wherever they arise deserves serious consideration.