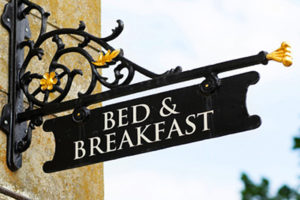 Hey! Back again with Lina!
Today I will be talking in English, just change of style. Previously, I have wrote a long pile of words of introduction and now, since I am kind of a noob at writing blog (sorry for the trial and error), so here is a short check lists for you to do before going to UK.
1. Make sure you have a place to stay.
Yup, sounds as to the point as you can get. But seriously, make sure you get a place to stay in UK before arriving. For new students who don't know about what's accommodation and what kind of accommodations you will get, make sure to check university accommodation first thing before you even travel to Guildford (for open days or for long term). They offer many periods of stay and if you ask me, it's a lot cheaper than my Landlord's place XD
But if you are like me who is a clutz and clumsy, your life saver is these apps!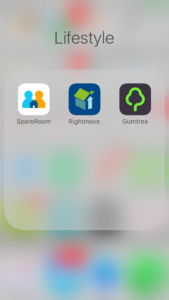 These apps are helping me a lot to connect to landlords that has available place for me to stay (fyi, I live off campus)! Not only that, you can advertise and bargain what you want in an accommodation (make sure it's within your budget tho).
Note to freshers/new students: make sure to check uni accommodations because you cannot have greater deal than what the uni gave. They have cheaper place than I have currently and it still bugging me until today TT.TT
So, don't be like me and make sure to check your uni accommodations way way way before your are in date. Heck, book it before everyone booking it (was booking my place around July and people already booking accommodations!). It's a race broo!
2. Map map map!
Yes, I said it! You very much need this! Your smartphone is blessed by phone engineers to have apps called Apple maps/google map. GPS.
I have both maps but I mostly use google maps, because it's convenient and they show which bus stop your bus will stop (tongue twister XD).
Anyway, I use this map almost in every occasion I need and it never failed me. It shows my destinations, how I can go to, what transportations I can take and how long. I don't think Apple map does have this features. =,=
Or maybe I'm just bias.
3. Social Media for the win!
Yesh! You read it right. As a cosplayer, a student and an avid otaku weeb XD, I need my supplements of those anime show/informations.
However, I'm not as hip as people can be. So, the only soc-med I have is these!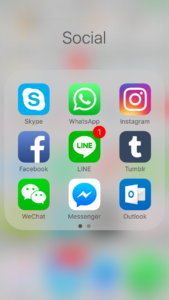 The most used app is Facebook tho!
This mainstream app is really helpful to connect people, especially if you join a group. I join an anime society in uni and most info about place to hangout/time/any gathering info are usually posted in here. Any info about your society (if you join one later on), will likely posted in here too.
Also, just talking about random stuff and make new friends in the uni is really fun! As a cosplayer, I met people who cosplays like I do.
So, if you want to met people who has the same interests as you, you better check out the University's societies. They have lots of them!
And if you want to take it individually, then the uni actually have scheme called buddy scheme!
If you want 100% no bias/no trained opinions whatsoever, then you can check out buddy scheme!
Enrol yourself and you will receive an email of who you will be buddied up with. I have my fair share with that scheme and it's really useful.
I think that's all I can say for now!
I hope you can find this useful! Also, make sure to keep in tune with this blog and comment in what kind of topic you want me to discuss???
This post will likely appeal to people who never go to UK before. But for those who want to have an in depth of what kind of University of Surrey is, make sure to message me with everything you want me to tell you!
Thanks for reading!
Here, have a cat and cookies!
(ps: this cat is not mine but a cat who constantly stays at my house but we fed her whenever she comes. Kind of like me and my housemates cat)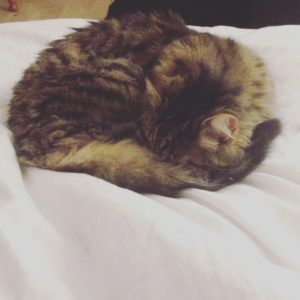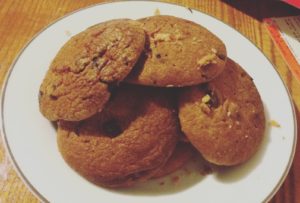 Also, Merry Christmas and Happy New Year for those who celebrate it!!