Hi, Everyone!!
Back again with me, Lina.
May, is where the sun is blazing bright, and it still hurts your skin if you wear dark. Trust me when I say, the sun is dazzling, and it makes you drenched in sweat. The common perception of UK's weather is, the country is a lack of sun. Yes, I agree.
But, it when it comes to May (As in the month), Summer is here, and by dear Lord in heaven, I need a sunblock. I have 2 bottles of sunblock at my disposal and yeah… When summer comes, I suggest you wear sunscreen here or! You will get a tan. Well, it will not make you black. But it will make you darker.
So, around 26 – 28 May 2017, I went to a comic-con in London. That was amazing and huge. I think if you can compare it, it is like the big Every time of Clas;h (?). Yes, there is cosplay competition too and the winner will be the representative of UK and will be sent to Japan for World Cosplay Competition (WCC).
You either book a hotel/hostel/Airbnb (if you live quite far away from London) or you can commute back and fro (if you live nearby). So, I choose to stay in an apartment I booked with 2 other of my friends. We commute by train from Guildford to London and the venue, there is extension train line called DLR to arrive at the site.
It was my third visit to the con (They hold it twice a year, and my first was last year Summer), and it is still as massive as I can remember. The venue was by the sea (situated in a UK dock near London City Airport, the name of the place is Excel London).
Everytime after I am done with the convention, my feet always hurt XD
But it was worth it.
It was a blast! You can get Japanese food and drinks there that you cannot find in the UK often. You can buy many many merchandises, and also you can find many good cosplayers attending the con. Oh yes, from a newbie too pro at cosplay, you can find it there!
The venue has 2 sites, indoor and outdoor. Indoor is where you get the food, drinks, and merchandises. Outside, is where you get all the Cosplay you can look at. Occasionally, there was cosplayer who went indoor due to the sun (it was hot) or like me, just stay outdoor armors too tired.
As a cosplayer myself, I mostly stay outdoor and away from the merchandises (I'm broke and not a fan of buying things unrelated to cosplay). Because of that, I met many good cosplayers and very worthy to take photos (not like another cosplayer are not worthy, it is just… the cosplay was soo good I am impressed by how long they took to make such cosplay! Especially armours or scale like cosplay using Eva Foam).
I met my cosplay friends too, met new cosplay friends as well, got selfies together. On top of that, met a youtube I always look up to XD
For those who know a YouTuber named Lost Pause, I met him there XD
The joy of my life was there XD
I am happy!!
Here are some of the cosplay photos I took!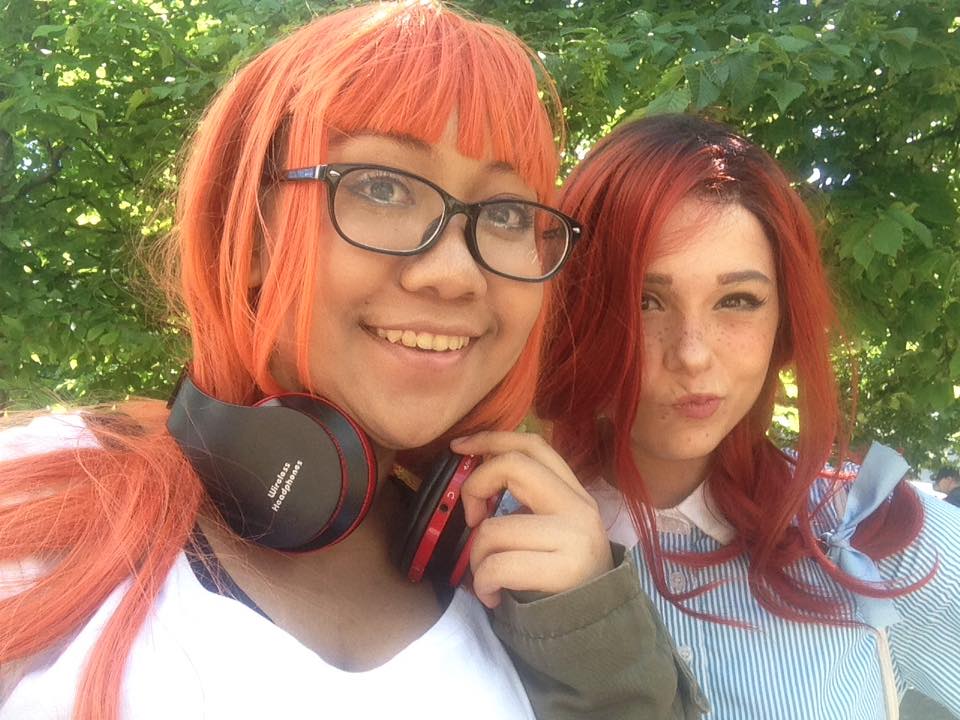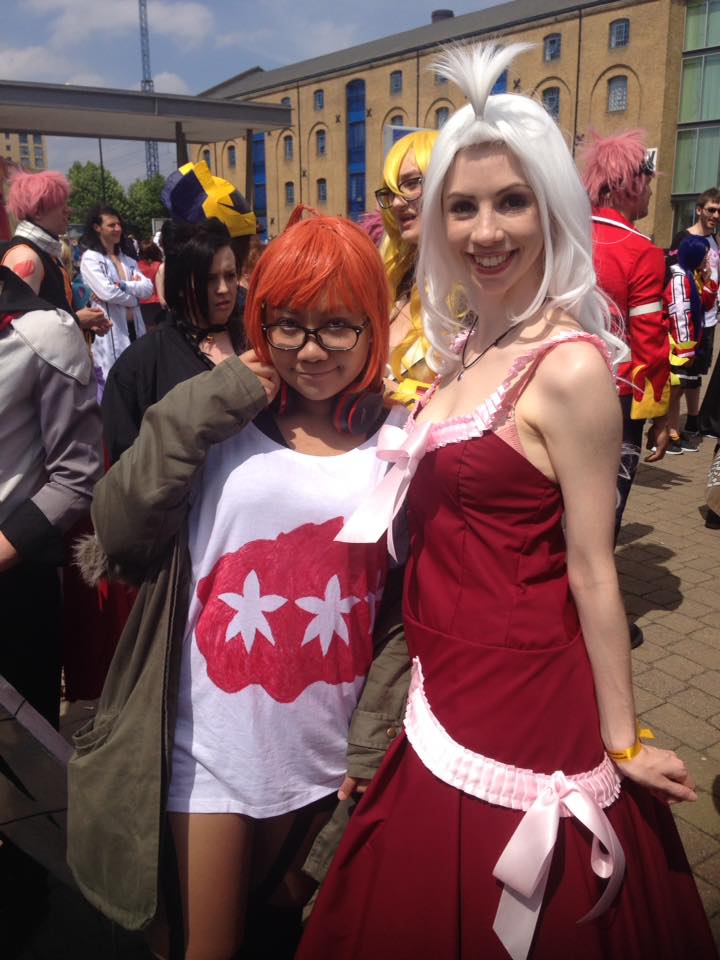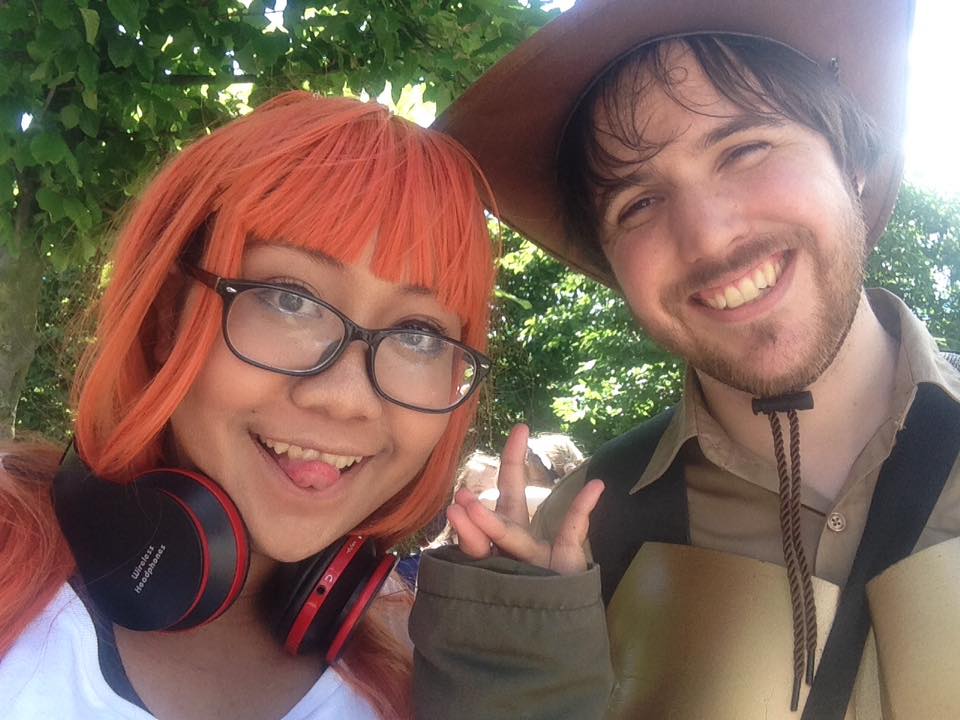 The last picture is Noble from Lost Pause! To me, he is funny XD
I am a patron of his Youtube Chanel! Always can brighten my day to watch this man… He is quite something. But in a humourous way.
I also meet Anime Society members while I roam around to get some food!
And here is the last day of the con, where we met each other in Guildford Station before we went to our respective home :p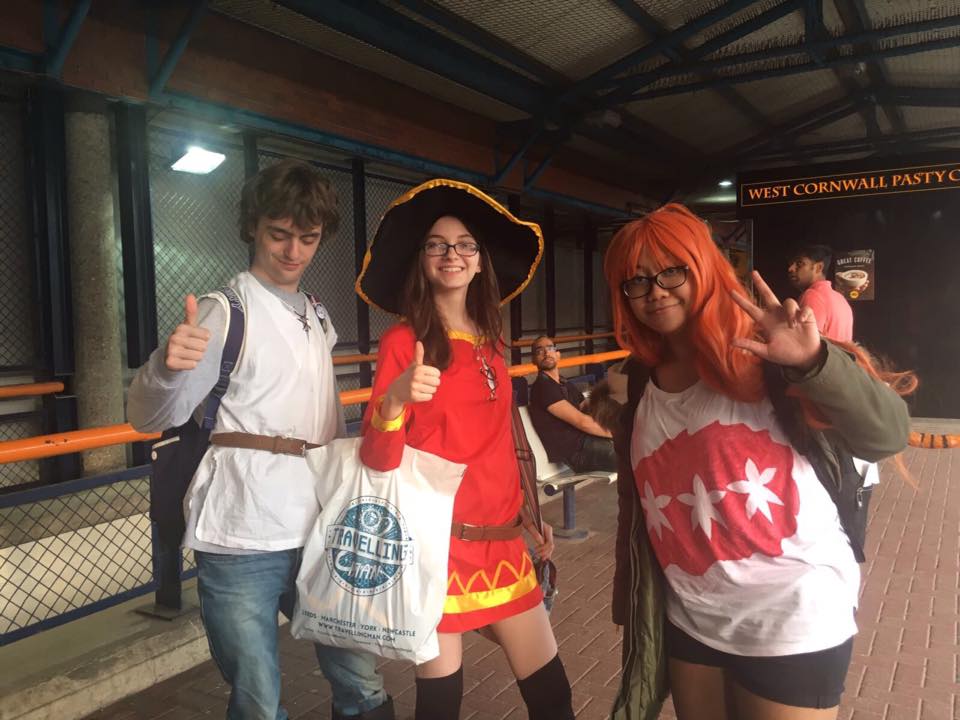 We were tired, but we had fun!!
Definitely will be going again sometimes if there will be another convention!
That's all for now. Take Care Now!!
Lina.