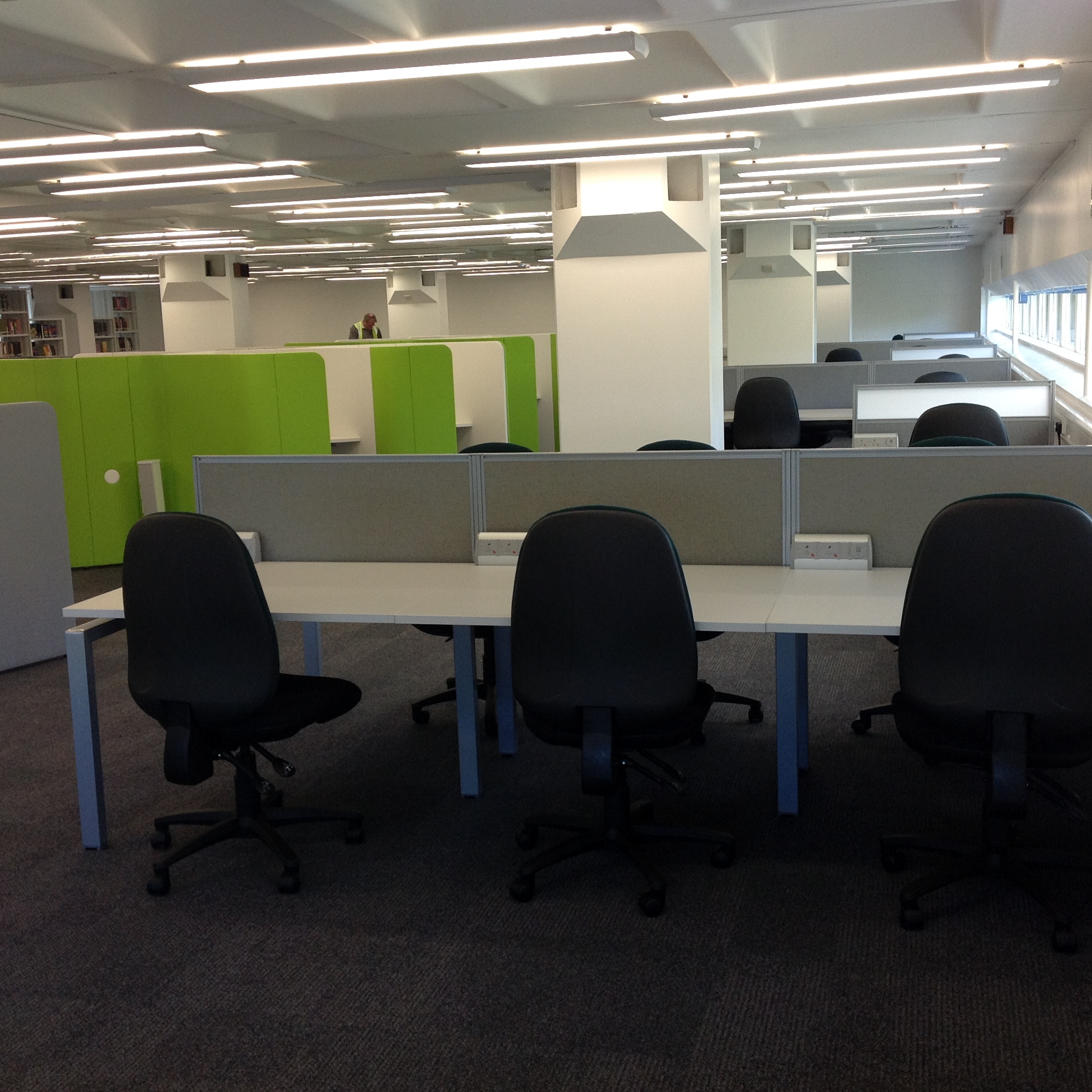 This summer, we're delighted to be given the opportunity to refurbish further areas of the original (older) Library buildings to provide more new and upgraded study spaces and new, modern shelving for collections.
Over the course of the summer vacation we will be:
Completely refurbishing large areas of Levels 4 and 5 to provide bright, modern study areas.
Providing additional silent and individual study areas that you tell us you want to see more of and updating and modernising our group study areas, with plenty of power and quality audio visual equipment.
Beginning the process of removing all the old, grey, narrow shelving and replacing with modern white shelving.
Of course this does mean that there'll be some disruption for those of you using the Library over the summer – there may be some study areas or collections that are unavailable. We'll be doing everything we can to minimise disruption and will be providing alternative access to collections that are unavailable wherever possible.
You can find more information about what is staying and what is going and alternative access to collections here.
You can also contact us prior to any visit by email or phone to check availability of books, space or facilities:
01483 683794
Library-enquiries@surrey.ac.uk
We'll be updating on progress on Library and other University channels throughout the summer and look forward to welcoming you to some fantastic new study areas in the new academic year!