If you've been into the Library recently you'll have seen there are now lots of empty shelves: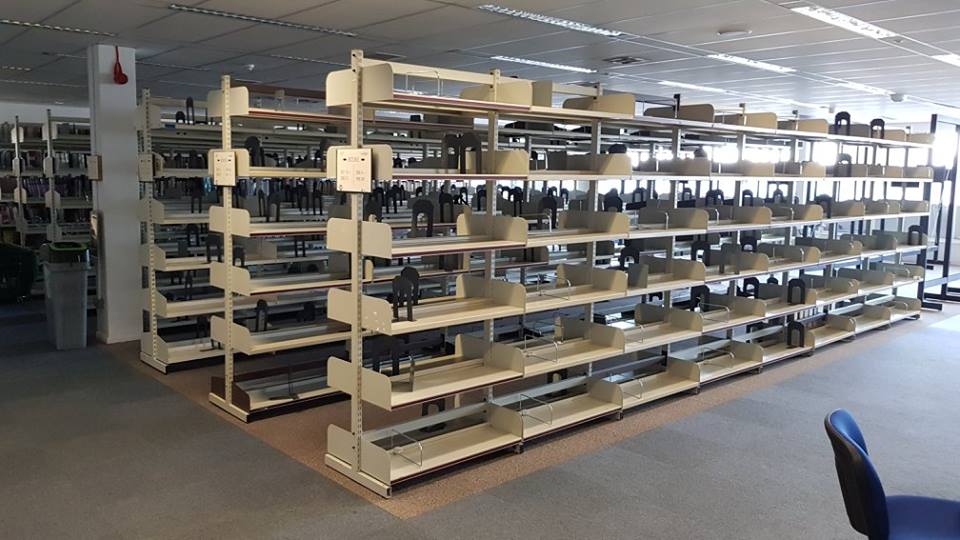 Don't panic, we do still have books in the Library but they've all been moved about! Reading list items and dissertations are still available but have been moved to various locations, so please come to the Support Hub on Level 1 if you have specific items you need to get hold of.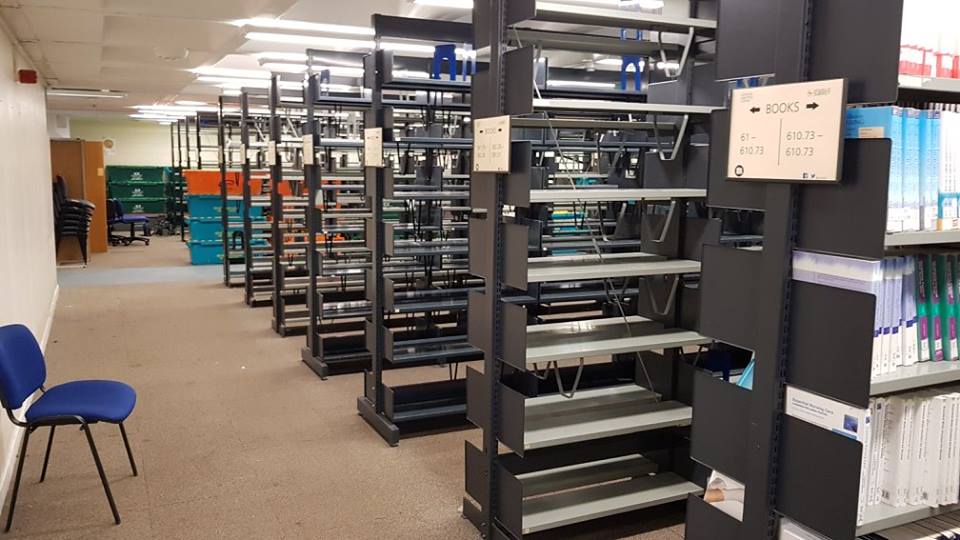 If the item you need has been moved out of the Library for the summer we'll arrange an inter-library loan where possible. Again, please speak to staff at the Support Hub, phone us: 01483 683794 or email us: library-enquiries@surrey.ac.uk and we'll be able to help.
We're sorry about the disruption to collections and study spaces over the summer, but we look forward to showing you our amazing new spaces in the new academic year.