With most of the university application deadlines over soon, if you have just applied to university, you are probably thinking about what lies ahead. When people talk about university, they often focus on imagining the big events like the nights out and living independently. But on a day to day basis, what is the average day of a student actually like?
Daily life as a student can be very busy, balancing studying and socialising, but these 13 things come in handy and help my uni lifestyle run smoothly:
1. Student card
This one card gives me access to the library, Surrey Sports Park, the Student's Union on nights out and student discounts in lots of shops.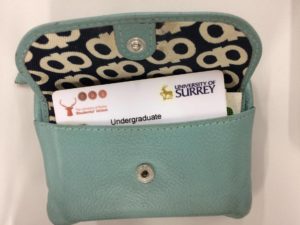 2. Laptop
The library can get very busy and the computers are often full, so it's much easier to bring my laptop.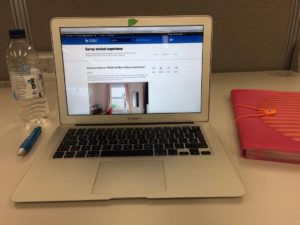 3. Notepad and pen
I am lost in a lecture or seminar without somewhere to take notes.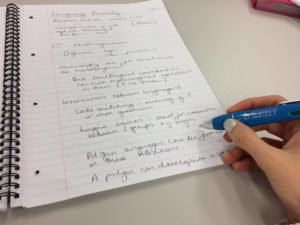 4. Folder to store work in
My folder that contains all of my notes is very essential, and probably one of the items I would grab if the house was on fire!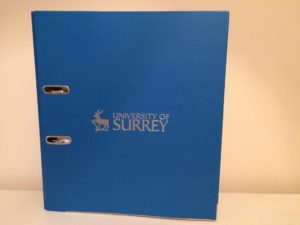 5. Coffee flask
I use this nearly every day that I'm on campus. I love having a cup of tea or a coffee to help me get through lectures and library study sessions.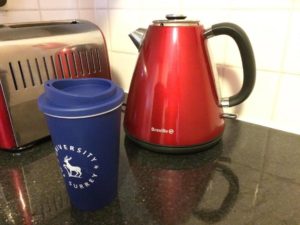 6. USB sticks
To back up my work. There are too many horror stories of people not doing this and losing work before a deadline…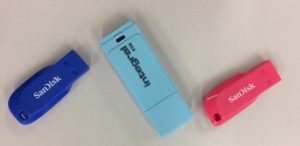 7. Pillows
They turn my bed into a sofa, making it much more comfortable to work (and watch Netflix) in my room. This was especially useful in first year, when I didn't have a sofa in my student halls.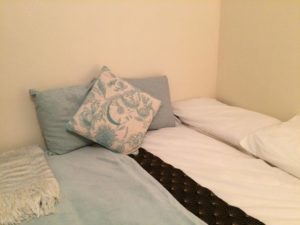 8. Netflix
I might be more productive without it, but as a student with no TV license having access to films online is ideal when you just need a moment to relax!
(I'd recommend other students to check out Box Of Broadcasts National (BOB) with your university password and log in. BOB is a resource that records recently aired programmes from over 65 free-to-air channels. This has been really useful for my academic work when studying plays or film adaptations. BOB also has loads of great TV shows recorded, like the entirety of Gilmore Girls.)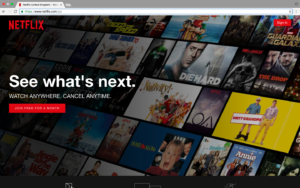 9. A good frying pan
As a student, I cook a lot of  meals just for myself. It's easiest for me to make something quick and tasty in my frying pan. I have upgraded this year from a really cheap frying pan that was alway sticking and burning food. It makes so much difference, plus it's  much easier to wash up.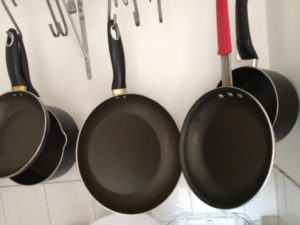 10. Slippers
I wear my slippers all the time around my student house. The reality of living with lots of other students means the floors aren't always as clean as you'd like them. Whenever I want to go into the kitchen I pop my slipper boots on so I know my socks and feet won't be on the bare floor.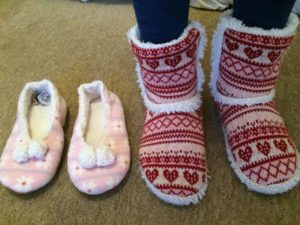 11. Trainers (comfy shoes!)
Like most students, I don't have a car and can walk everywhere I need to be, and comfy shoes are essential to get me there.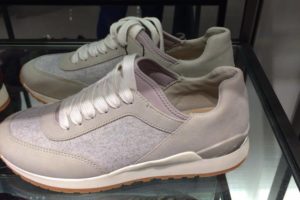 12. Digital calendar
I sync my university timetable to my phone so I know when all my classes and lectures are. This is especially useful if the lecture time or room changes as my calendar automatically updates.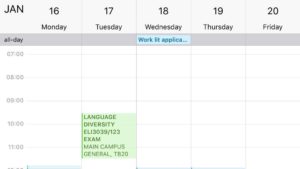 13. 16-25  Railcard
A 16-25 Railcard saves you a third off the price of every train ticket you buy. I go on trains quite a lot to visit family or friends, and my railcard has become an essential  money-saver.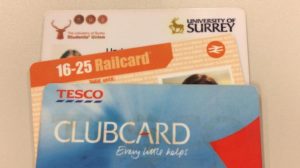 Those are my 13 items I couldn't live without as a university student. Would yours be the same?
I hope this has given you an insight into student life, especially if you have just applied to university. There are lots more posts about what it's like to be a student at Surrey on the Surrey Student Experience blog .