What is happening?
In July, the Technology Enhanced Learning (TEL) team will be introducing a new look and feel to SurreyLearn, along with some extra functionality.
When is it happening?
In order for us to deliver the updates, we envisage SurreyLearn being unavailable between Monday 16th – Wednesday 18th July.
What does this mean for me?
This will not change how SurreyLearn works, but it will bring many benefits including a mobile-responsive and accessible interface and a fresh new look which will put the focus on teaching materials.
Other benefits include improved navigation to tools and resources, which were co-designed by TEL with staff and students in a series of eight workshops. This work will form the foundation for a more user-friendly VLE which will be continually developed with user feedback.
Finally, a new co-designed TEL support and guidance site for staff will accompany the launch, which will give access to how-to guides as well as information on how to fully integrate learning technologies with teaching practice.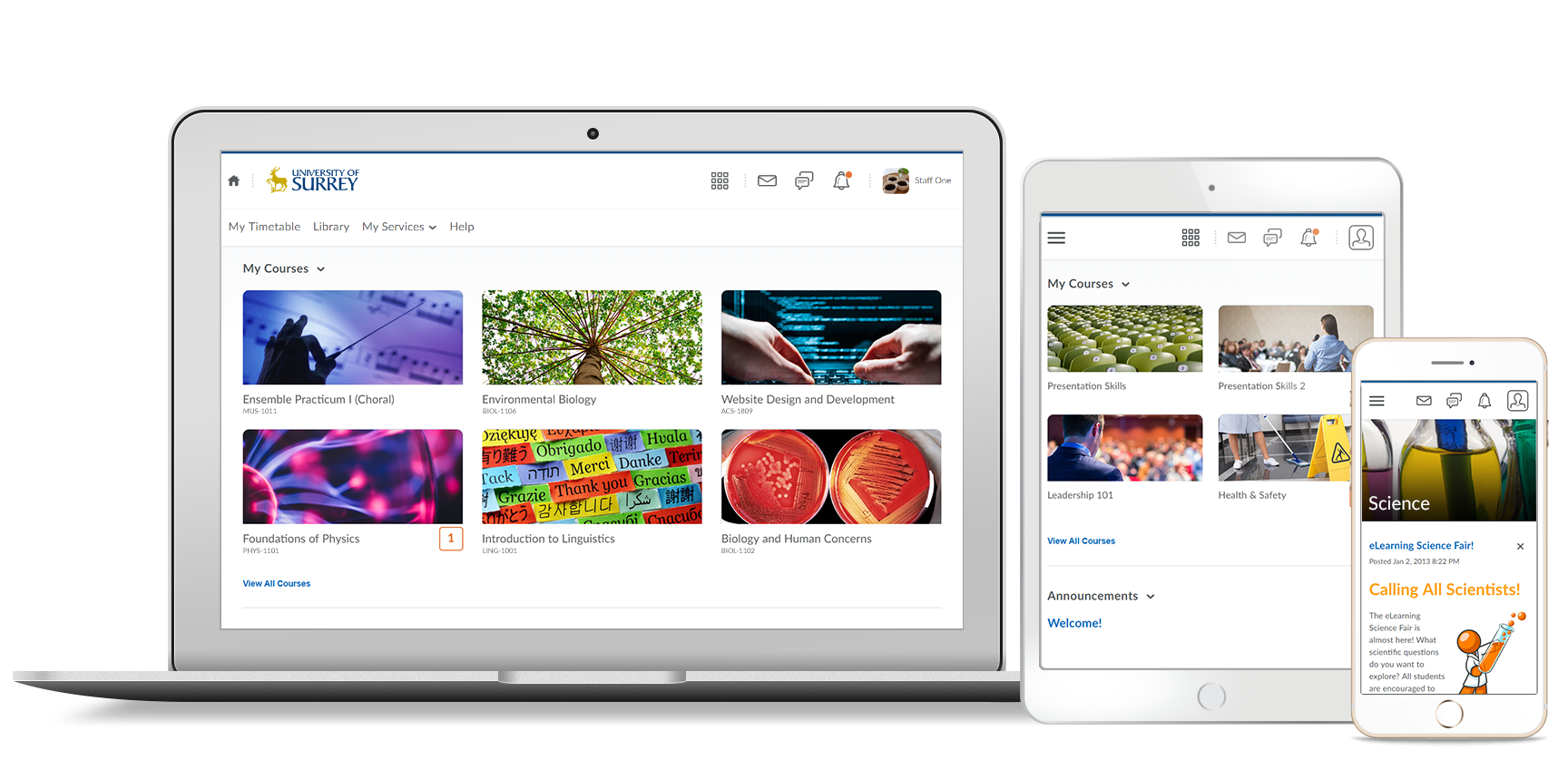 Next steps
We are now completing our user tests of the system, and are working on the final touches that students and staff have requested. In the next couple of weeks we will update you with:
more detail on the new design and extra functionality
information on how to save SurreyLearn information for offline use
staff drop-ins from July to October to help familiarise you with the new look
In the meantime here are some ways to learn more: