As mentioned in the previous post, SurreyLearn will be evolving in July. The updated SurreyLearn will have a refreshed new look with an enhanced navigation, but how things work (for example, how to submit an assignment) will remain the same.
Do I need to do anything?
If you need to access your module materials between Monday 16 and Wednesday 18th July, you may want to download them in advance. Instructions for how to download content are here.
Access to media stored in Panopto will be unaffected. We recommend, however, saving any links to Panopto recordings so you can access these.
There may be special arrangements for some courses – your tutor or programme administrator will be in touch soon.
How will things improve?
SurreyLearn will have an up-to-date design which looks great and will put the focus on teaching materials. The new design also works on any device, meaning you can access your materials wherever you are.
There will also be a number of navigational improvements:
SurreyLearn home
You will have links to services you will use when studying, for example, your timetable, the library and IT services
You will have 'Timely tips' sent to you throughout the year, making you aware of workshops and other events
The Turnitin checker is now here, so you can find it easily
Module home
A common toolbar means you will be able to find your tools whichever module you're in
'Help' takes you directly to student-focused guides
Finally, the new design is compliant with Web Content Accessibility Guidelines (WCAG) 2.0.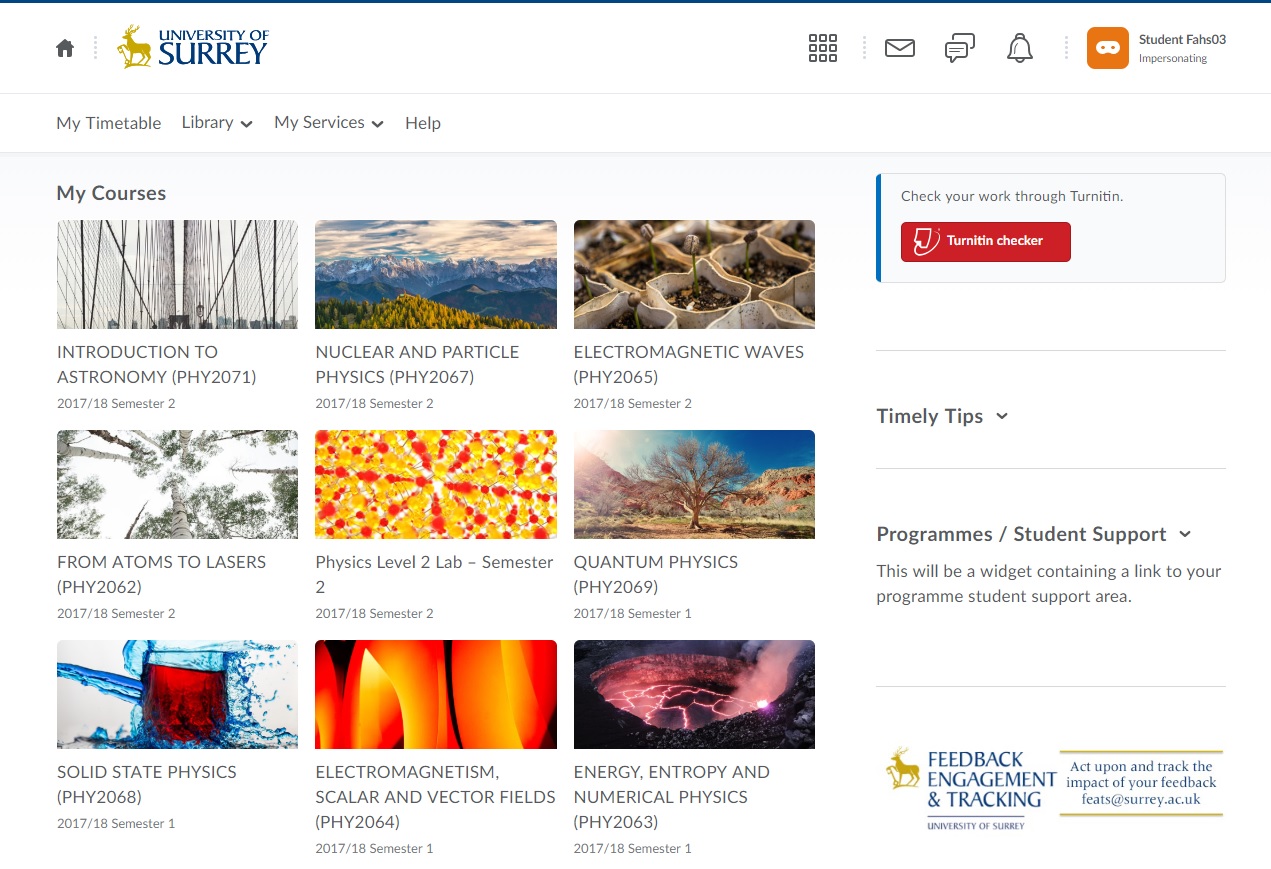 In the meantime …