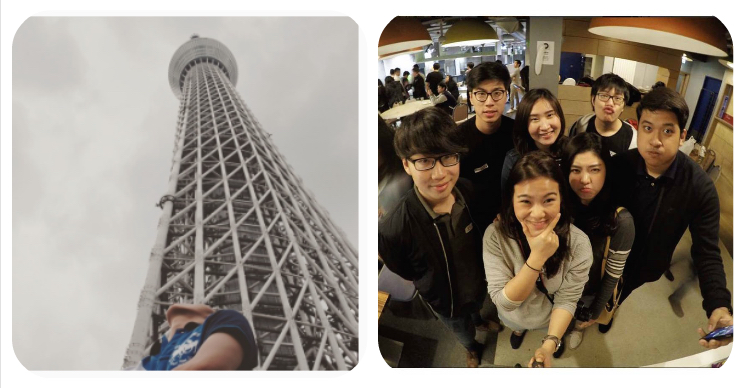 Hey my fellow Thai friends!
This is my first ever blog for you so I will take it as an opportunity to introduce a little bit about myself. First of all, my full name is Krittawat Lerthamkajon, but you can call me by my nickname, Son. I was born and raised up in Bangkok up until the age of 13 when I then decided to move to the UK and I have been studying here ever since ( Woah, I just realised it's my sixth year here already). Moving from Thailand to the UK has opened my eyes and change the way I perceive the UK and its culture which I will talk about in my later blogs but I am telling you, both countries are truly amazing, just in different ways.
I am currently spending my first year at the University of Surrey studying Chemical Engineering BEng and the key ideas of this course is to apply science and technology to problems that we face in the modern world. Why I chose this course? Simply because of the challenges that this course throws at me, making me wanting to solve the problems and develop my own skills to meet up with these challenges.
As most people know, Thailand is full of natural resources which could be used for future industrial processes. If I have more knowledge on energy, waste management, oil and chemical industries which the course offers me, along with problem-solving skills that I develop throughout my years here, I would hopefully be able to bring in innovative ideas from here to help out with my country.
As the ambassador of Thailand, I will be weekly reporting about my life here at Surrey, mostly in English. The main focus of this blog is to help and provide you as much information as possible and share with you my experience living in my second home. I will be sharing my own experiences that I face here (for example the differences in culture, language barrier, etc. ) and things that people would go through if they were to come to the University of Surrey.
Why I wanted to be an ambassador? First of all, I have always wanted to represent my country and let people learn more and get a chance to experience the traditional Thai culture as much as possible. Moreover, now that I am a representative, I have more chance to express my personal opinions which may also be shared amongst other Thais or give a taste of what it is like here. If you are thinking about coming to England or especially the University of Surrey, I would be delighted and enthusiastic to hear from you. I am so grateful to become an ambassador of Thailand and I hope you all will enjoy my blog where I will be sharing my experience across the year!
Please feel free to drop me an email for further information. (kl00335@surrey.ac.uk)