Hey,
I finished my finals today! Three weeks of hard, dedicated studying has come to a close. My usual study day lasts from 10:30am to about 7-8pm. I do take a break for lunch, but studying is pretty all consuming. I can now relax, play video games, go out with friends, and do some more exploring all guilt free!
In a few hours I will be leaving to go down to Brighton to see one of my friends perform in his band. We are going to stay in Brighton the next day too. It is my favourite place, so I am quite pleased about that.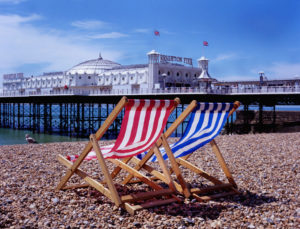 On Thursday I am off to Thorpe Park for the first time! It is an amusement park with roller coasters. I hear that it is massive with really great rides. It is only a 30 minute drive away which is incredibly convenient.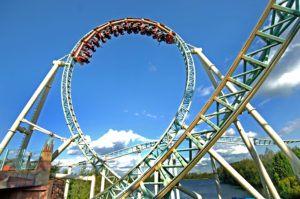 On Friday, I am going up to Oxford. I am very excited to see such a famous city with beautiful architecture and culture. I of course want to go see the University there (maybe some smarts will rub off on me) and there is a covered market there too. It is just a day trip, but I'll be able to get a great feel for the city.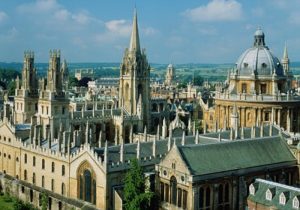 The rest of the weekend will be spent celebrating finals. I am going out to Rubix on Wednesday and Saturday. I will also be going to a house party on Friday. I'm going to miss my friends. I'll do my best to see them next year, but with everyone spread out it may be difficult. I have found out several of my friends will be in the London area which is perfect. I'm also trying to convince my big sister to come to England for her masters and I think it is working. Jasmine, if you are reading this, remember your application deadline is July 1st and I expect to see you here in January 😉
Come Monday, I will be flying off to beautiful PORTUGAL!! I have technically been there when I was younger, but I don't remember anything besides a decorative shell being placed on our beds every time the hotel cleaned it. This time we are staying in a hostel and will be trying to see the most we can in five short days. I have added going to Lagos to see this stunning cave and get a feel for a different part of Portugal. I think it is important to see more than one place in a country to understand the differences in the area, culture, and architecture.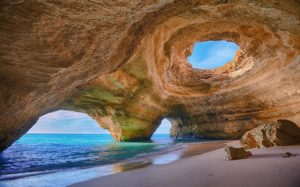 I want to turn now to a more serious subject. As you all most likely have heard, there has been a devastating shooting in Florida at a club. For those who knew people there or have been affected in any way I just want to let you know that the world cries out with you. I have been so impressed with the respect and love that England has shown in just the past two days. At the University we have a statue of Alan Turing at the front of our campus. For those who don't know, he was gay. In order to honor those who have suffered and lost their lives, the people have placed a rainbow flag on him and laid flowers at his feet. It just feels incredibly respectful and makes me tear up thinking about how much support that our country has received from half way around the world. Other vigils have been held in other massive cities such as London, Manchester, Cardiff, and Brighton.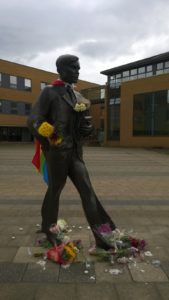 This is a very touchy subject, so I am going to be careful what I say. This is all from my own personal experiences and I cannot say this is what all English people are like, however it may give you a good idea of what to expect when you come here. Now it is pretty well known that guns are outlawed in England. Only farmers can get them for protecting their animals and land, but they have to go through a rigorous process. Otherwise, not even the police have guns. Pretty much every person that I have met here has ended up asking me about gun laws and rights in America. They really associate America with guns. My answer is almost always the same: I simply try to explain to them that I am not afraid to walk on the streets and that I feel safe. Gun rights and laws are a complicated issue that has become a part of American culture that has been founded on how our country came to be. It is not a simple thing to solve because there are a lot of people with vested interests in maintaining gun rights and those who have the guns often have the money to keep them around. America is such a geographically, economically, culturally, and religiously diverse country that getting any laws to pass is incredibly difficult and we cannot be so simply compared to countries that are the size of our states, have vastly different people and interests, are founded on completely different principles. I have been moving more toward the English perspective, but I don't think their solution will work for America at this point in time. When people ask me these things, it is easy for me to get defensive because I feel that my country is being misunderstood by people who have never even stepped foot in the country. I have to remind myself that it is mostly just a curiosity and each time I explain the situation, even with just my basic understanding, people become less harsh and more understanding.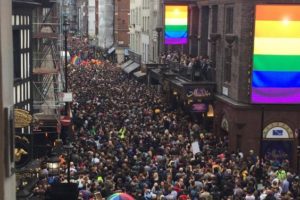 At the end of the day it is a complicated topic and I hope that if you get these questions you are able to inform and have a productive conversation about it.
On that note, it is time for me to say goodbye. My thoughts are with the people who have lost their lives and with those who have lost friends and family.
Holly