Welcome to the new University of Surrey 5G Innovation Centre blog!
Each week we share the latest 5G headlines from around the world, helping to keep you up to date with rapid innovation in the next generation of mobile communications.
Huawei joins European 5G Research Project
Computer Weekly reports on Huawei's commitment to a pan-European 5G Public Private Partnership (5G-PPP) plan to strengthen five separate 5G research projects.
SK Telecom, Intel collaborate on 5G chipsets and MIMO R&D
Telecoms.com reports on MWC Shanghai this week, where Korean operator SK Telecom had announced its intentions to collaborate with Intel on the development of 5G radio access tech.

5G by 5G PPP – new video
Check out this new video from 5G PPP – What is 5G about? How does the 5G Public Private-Partnership contribute to 5G?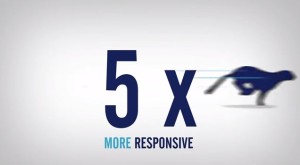 Learn more about 5G at Surrey on our website and make sure to follow us on Twitter @Surrey5GIC for the latest updates.
Until next week… stay connected!