This week at 5GIC our attentions turned to what 5G might mean for transport… connected cars? Automated traffic systems? Smarter Cities? Helping to answer those questions will be Dr Nick Reed who joins us as a Visiting Professor.
Academy Director at TRL, the UK's Research Transport Laboratory Nick will join 5GIC to share expertise and develop research in transport. Read more about Nick here.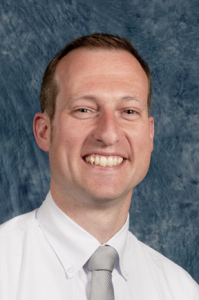 It's been relatively quiet in the news this week, but you might be interested to see 5GIC featured in:
Campus Close up – Testing the future of telecommunications
Times Higher Education

Frost & Sullivan's latest report looks at the Global Advent of 5G in Cars:
5G is expected to blend existing technologies (2G, 3G, 4G, Wi-Fi) to allow higher coverage, availability, and network density. The key differentiator will be greater connectivity as an enabler for autonomous vehicles, machine-to-machine/machine-to-infrastructure services, and the Internet of Things. Highly automated cars are in the development stage with promise to commercialize by 2020. 5G will play a vital role in adoption. This study identifies the various segments, potential use cases, and growth areas, concluding with 3 big predictions.
Don't forget to follow us @Surrey5GIC to see our latest tweets.