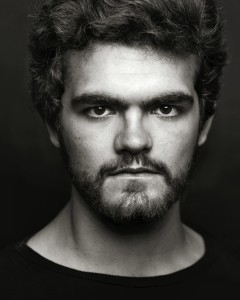 GSA's Hugo Joss Catton is one of 12 finalists in the prestigious Stephen Sondheim Society Student Performer of the Year Competition.  The final takes place at the Garrick Theatre on Sunday 18 May at 3pm.
Stephen Sondheim comments: "What's significant about this competition is that it allows students to demonstrate their skills in story-telling through song. Moreover, it allows the public to hear new writing voices as well as new singing ones. Good luck to the singers, and remember to honour the songwriters. Good luck to the songwriters, and remember to honour the singers".

GSA students have won the competition in the past two years.  Turlough Convery, who won last year, has gone on TV roles in My Mad Fat Diary on Channel 4 and Fresh Meat also on Channel 4.  He was also a featured guest at a live Sondheim concert with BBC Concert Orchestra also featuring Maria Friedman, Laura Michelle Kelly, Michael Xavier and Kim Criswell. The previous year was won by Kris Olsen who, since graduating from GSA, has filmed a guest lead for Holby City, and performed in the Norwegian production of international hit Les Miserables.  He is about to start rehearsals for Beauty in the Beast, also in Norway.
Niall Bailey, singing tutor at GSA comments: 'to have reached the final is a fantastic personal achievement for Hugo and demonstrates what exceptional performers we have at GSA – we wish him all the best for the Final.'
If you would like to attend the Final, please book via the Garrick Box Office: 0844 412 4662 / nimaxtheatres.com