Hello guys,
I am very excited to tell you about my favourite time of the year.
It is a week away from breaking for the winter vacation and despite the final assignments that need to be submitted , you can feel the festive spirit all around the campus.
The holiday mode starts in Guildford with the official switch-on of the Christmas lights in town, with an even occurring every mid of November to kick-off the festive season. to the Christmas lights switch-on is accompanies with live music and choirs and entertainment happening throughout the day, and then there is a balcony show on the High Street. Then  the whole High Street fills up with cheerful people who are waiting for the countdown to the switch-on and the spectacular firework display that follows.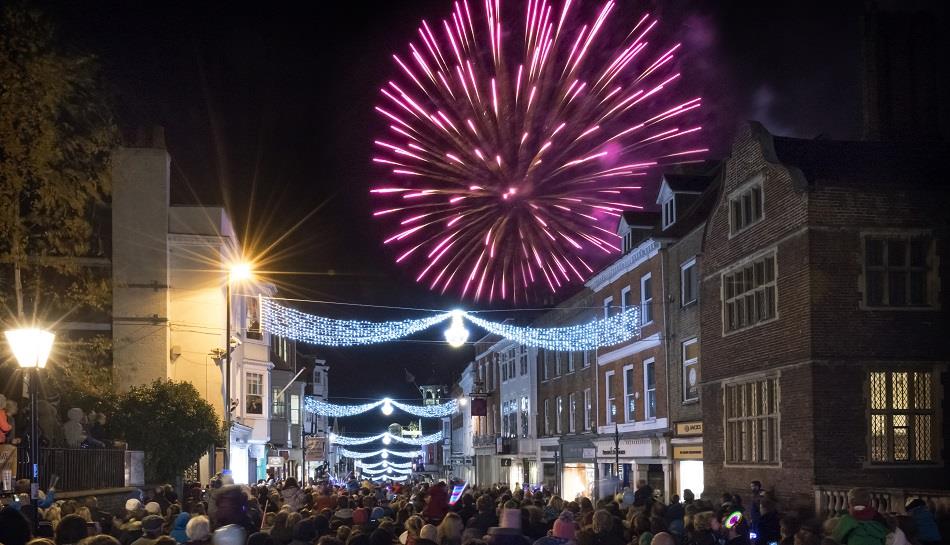 (credit:visitsurrey.com)
It's an amazing atmosphere, I go every year with a bunch of friends and we then go for some mulled wine and chestnuts roasted on an open fire…🎵
This year's university Christmas tree or to say trees are rather unique but very magical and totally in the style of the modern campus.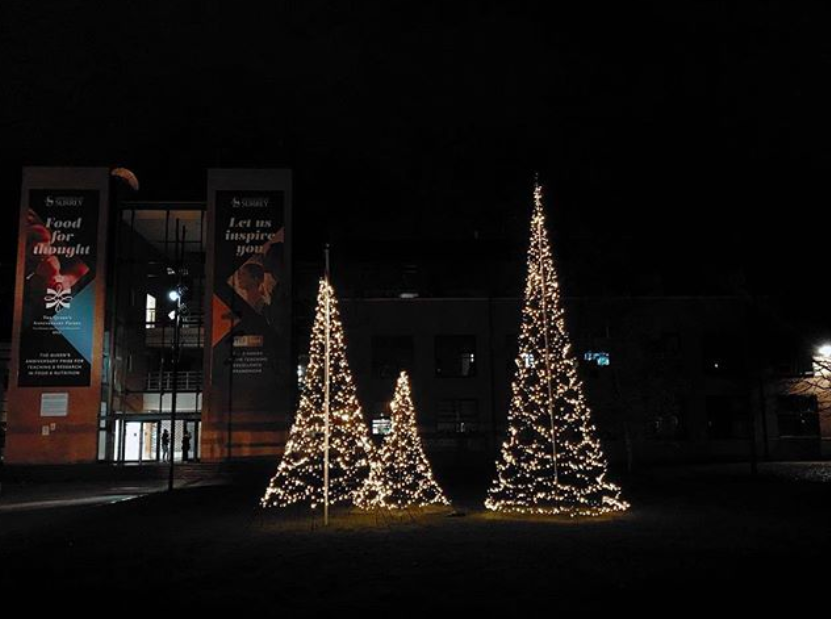 (credit:tessie9biiii)
When December comes most of the societies and clubs organise Christmas events. This week I attended the tennis club Christmas dinner. We have put our party dresses and suits on and mingled outside the courts.  It was a great night with delicious food and Christmas crackers.
Rubix (the strudents' club on campus) will host quite a few Christmas themed parties as well over the next week. We will have the chance to dance merely on the great old season hits, again.
And finally, there is that last place that I still need to go visit, our own Winter Wonderland gazebo on campus. But I will tell you more about it once I go.
Stay warm and have Happy Holidays!
Ho Ho Ho,
Rosena