Hello again everyone!
Over the past few weeks, the Christmas Spirit has overtaken the university and myself. It is the last day of term today and I am very excited to be going home for the holidays. Before that, I would like to tell you about all the festive fun I've been having around town and campus, now that all assignments and deadlines have finished.
A few weeks ago, I took a walk around Guildford town, glimpsing the cobblestone streets and the amazing Christmas lights, which were lit up on the 15th of November. My friends and I headed to the Star Inn pub afterwards, where we enjoyed the cosy atmosphere and mulled wine.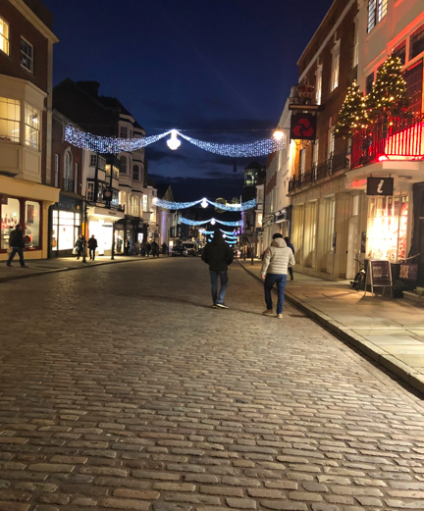 The university also recently launched the ''Coffee cart'', a giant stretch tent on PATS field, where they sell crafted coffee and tasty pastries. Last week a ''Winter Wonderland'' theme took over the tent. I attended the opening event, enjoying free hot chocolate, mince pies and mulled wine. I bumped into friends there and we all listened to a performance from the Gospel Choir at the event.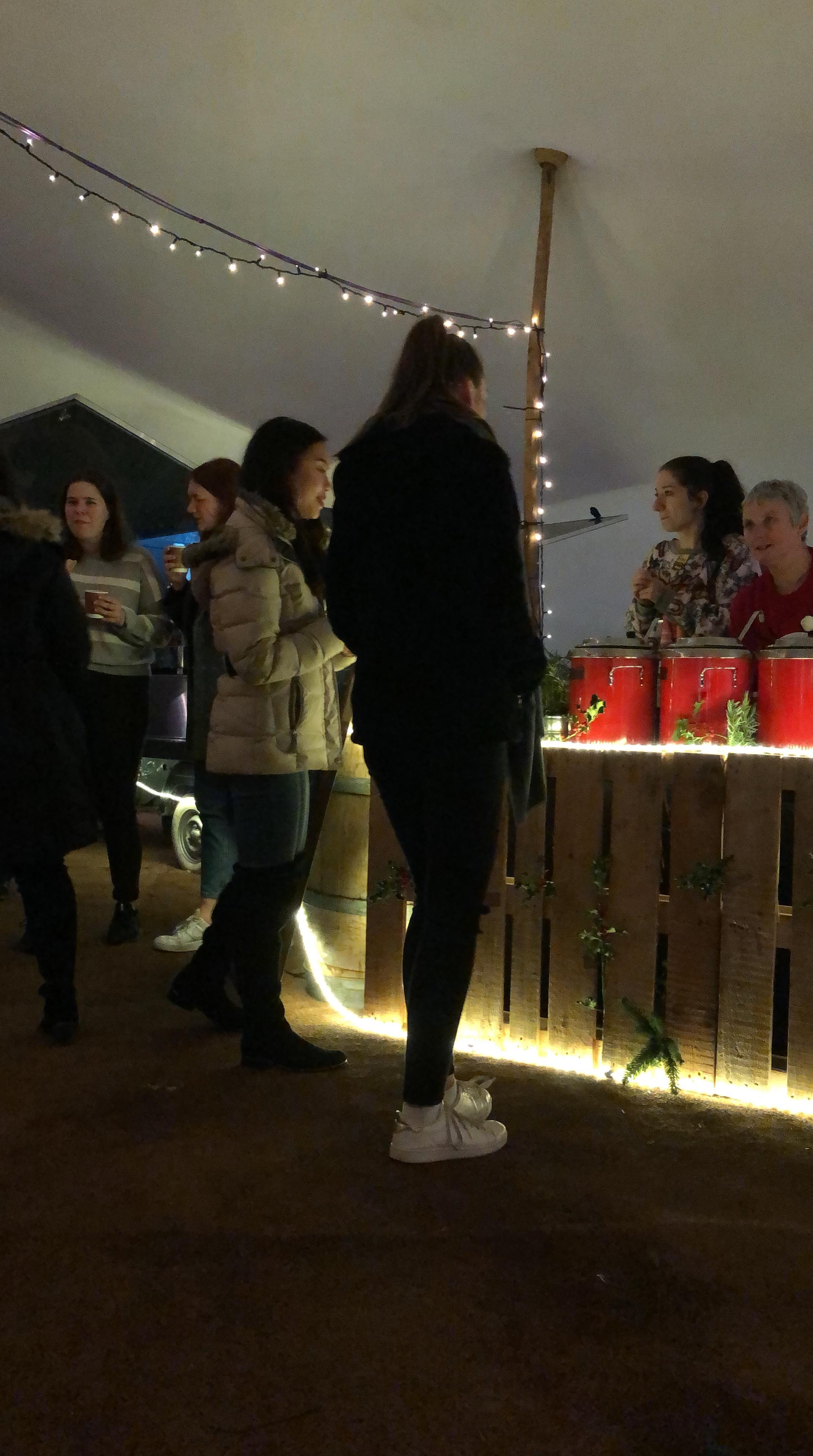 The same night, I returned home to find a real Christmas tree and festive decorations. My flatmates decided we should all decorate it together, while listening to Christmas songs. (they also made me hot chocolate, how lucky am I ?!)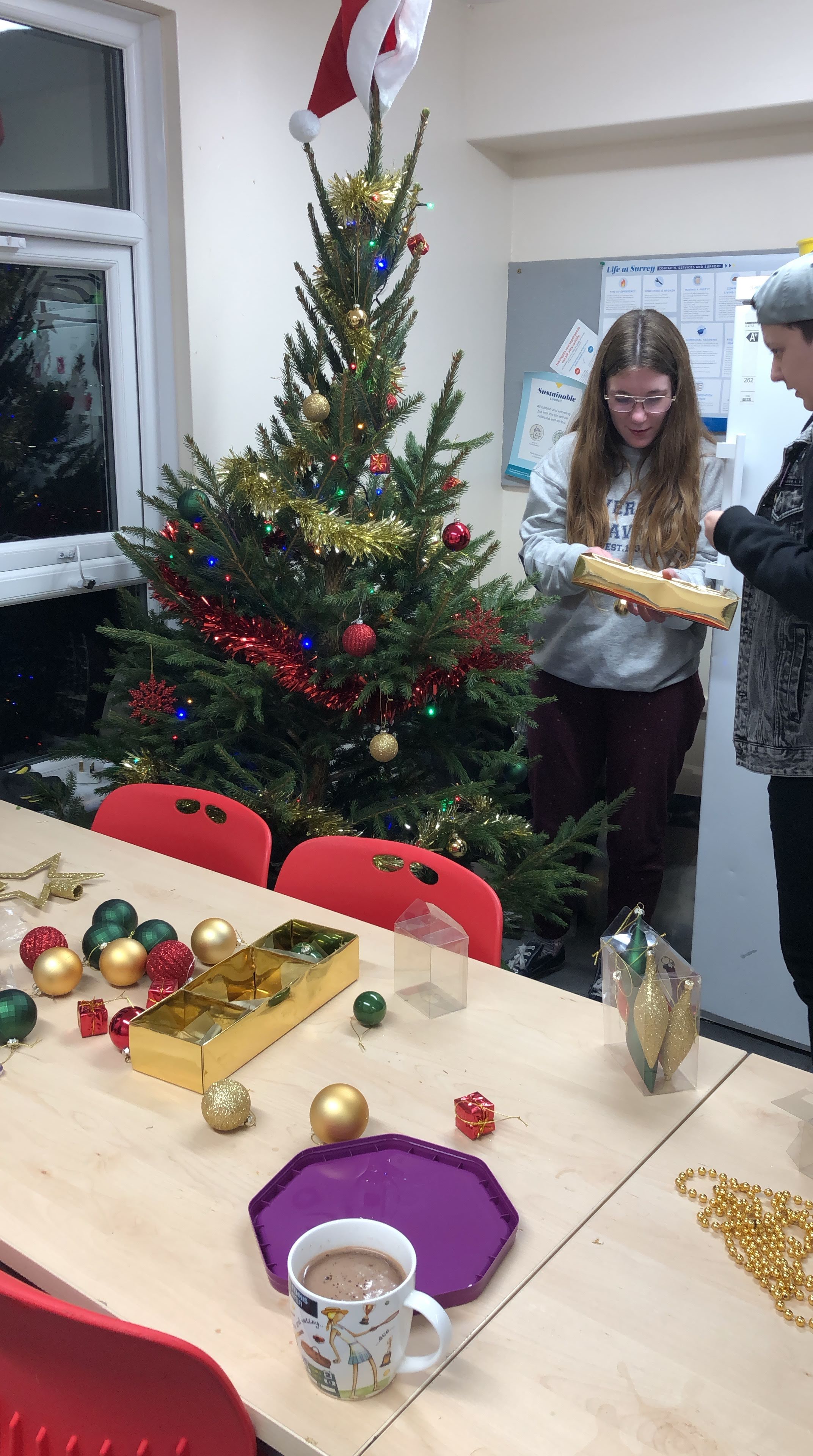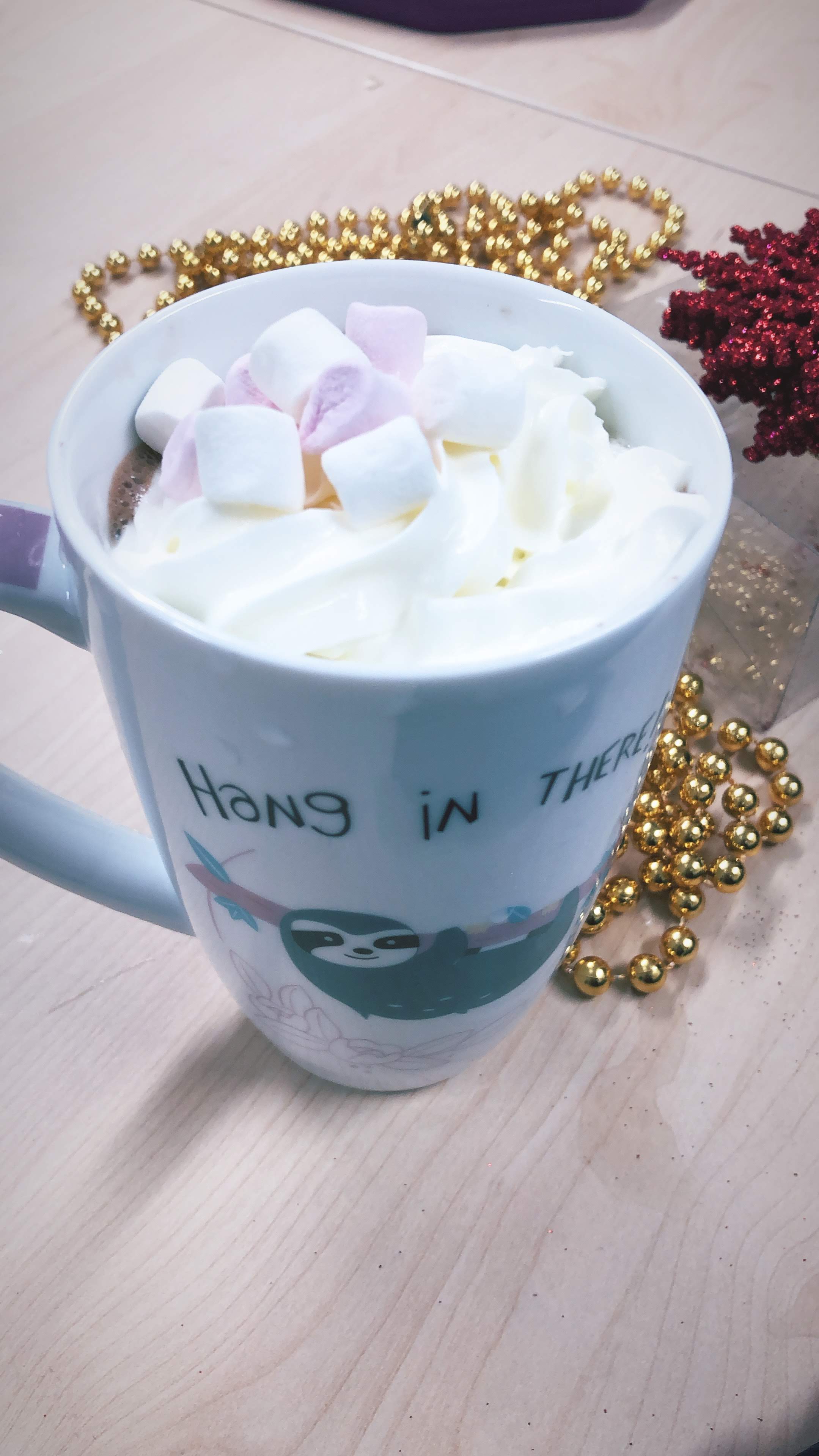 My Romanian friends organised a dinner for their national day. We all cooked together, had a laugh and celebrated.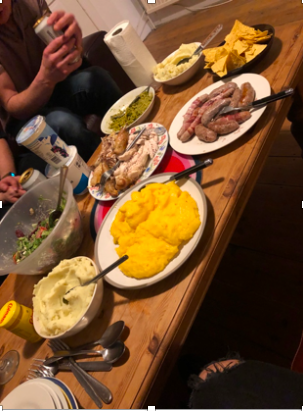 This last week I spent a lot of time in the library and found a Christmas wish tree, where students shared their desires for the next year. (& loved the idea of bringing puppies to the library! 🙂 )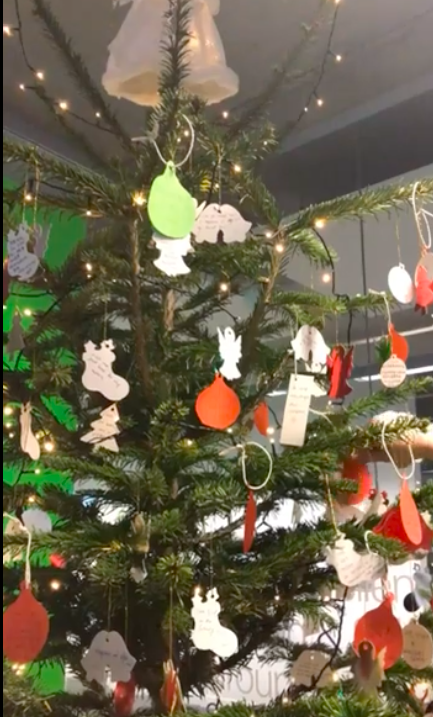 Even with the numerous study hours in final year, I didn't forget about the Christmas dinners and different events organised by USSU and societies. I attended the Salsa & Bachata society dinner, my part – time job Christmas gathering as well as the '' Best Networking Event'' organised by University of Surrey Enterprise Centre, where I met some amazing young entrepreneurs. I also had fun at the parties organised by the Student's Union.
Those were my last few weeks in a nutshell, there is so much to do around University around Christmas. I really hope you enjoyed reading and got some idea of what your December experience at Surrey could look like.
Hope you all have a wonderful festive season, stayed tuned in to find out how I spent a day in London last week. See you after the holidays!
HOHOHO,
Rali 🙂