After nearly a month of revision and preparation for exams, it is finally time for a little break to refresh for the second semester during the Reading week. The Reading week is the time between the end of exams and beginning of the new semester. Students use it to relax, travel or work. Or why not a little bit of all.
It has been a long and quite stressful times with full days or even weeks spend in the library living on ready meals and takeaway. I won't be the only one to say that the first thing I did after I finished with my last exam was jump into bed and catch up on my lost sleep. Then clean my room from all the books and papers scattered around, do the laundry that has been piling on for quite some time and hop to Tesco for some healthy food.
Finally I have time again to treat myself to a yummy home-made dish and to catch up on my favourite shows and TV series. Or even to do my favourite: read a book, since it makes a nice break from all the textbooks and journals I have read throughout the semester.
Who doesn't love a little getaway trip? Just to hop on a plane to anywhere with a few friends! Well… this idea might not be that simple and if your wallet is screaming like mine, that might not be entirely realistic but you don't have to go somewhere far to have fun. Maybe just a day trip to London or exploring some new place around that you haven't been before to make some wonderful memories. Now it also might be the perfect time to visit your friends in other unis as most of them will also be free and there will be a lot of partying going around.
Even if you decide to stay in town, there are plenty of things you can do in Guildford. The leisure centre for example gives you the opportunity to hit a few strikes on bowling or show your ice-skating moves on the ice ring. Or why not just head to the Sports park to try a new sport.
I'm sure some of you will be adding food and drink places to your bucket list with so many in popping in Guildford, so it is the right time to see what all the fuss is about.
That is what I did over the weekend when I went for a celebratory end of exams drinks in a place I've been dying to visit for some time now. The Cosy Club is the perfect place for a cocktail in a 1930s eccentric yet splendid home style.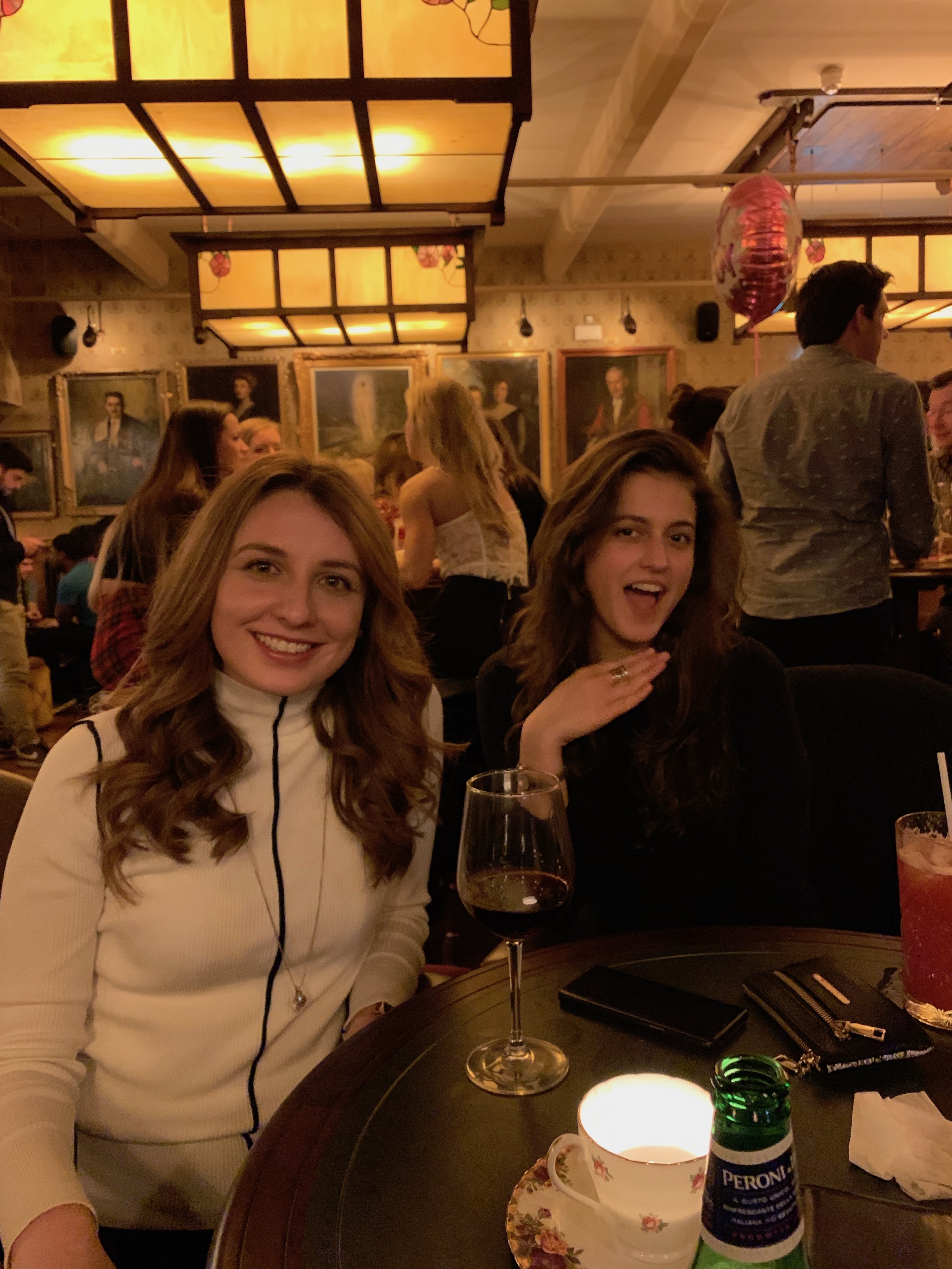 The Students' Union also hosts a bunch of parties if you are feeling  like dancing. On Sunday for example I went to the Funk Soul Disco party for some boogie dancing. And only a few days before I went to yoga for some relaxation before my exam a few days later.
That was all from me for now, I'm off to enjoy my freedom 🙂
Blog again soon,
Rosena xx