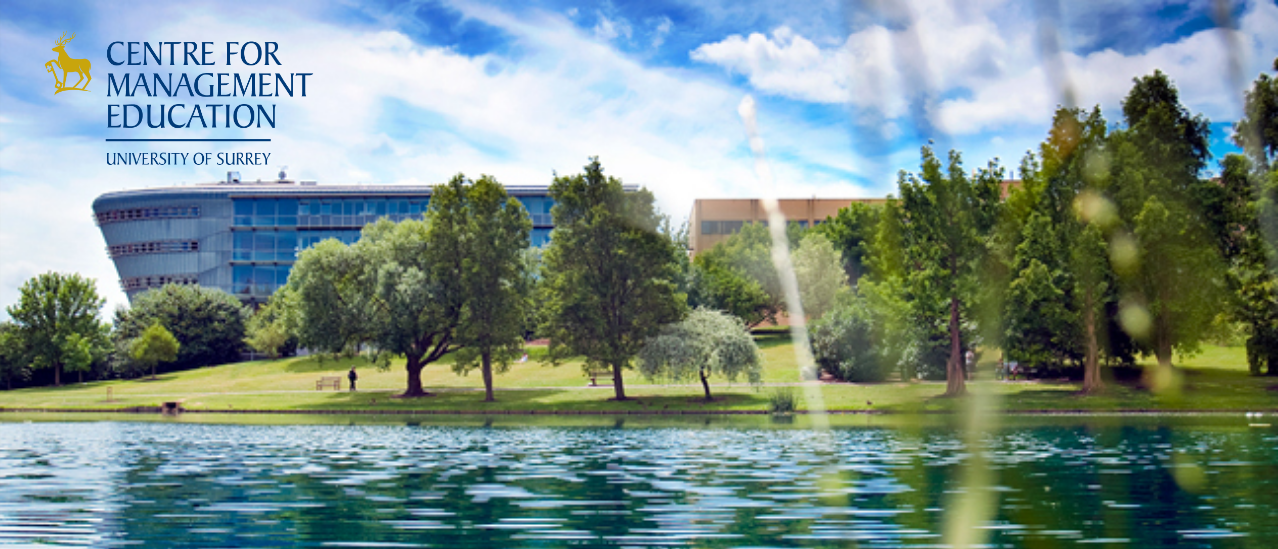 Hello CME members,
Our last newsletter was sent out in February 2020 where we announced that CML is going to be rebranded – we have now completed this process and we are proud to share our new CME website. Read below what else we were up to:
New CME website
Welcome to Prof Justin O'Brien to Surrey Business School
Hybrid Education in SBS – Active Digital Design
Invitation to PGCert Management Education – online summer school
New twitter handle: @UofSurreyCMEdu
If you would like to share any news, accomplishments or stories please get in touch. Simply send an email to cme@surrey.ac.uk.
New CME website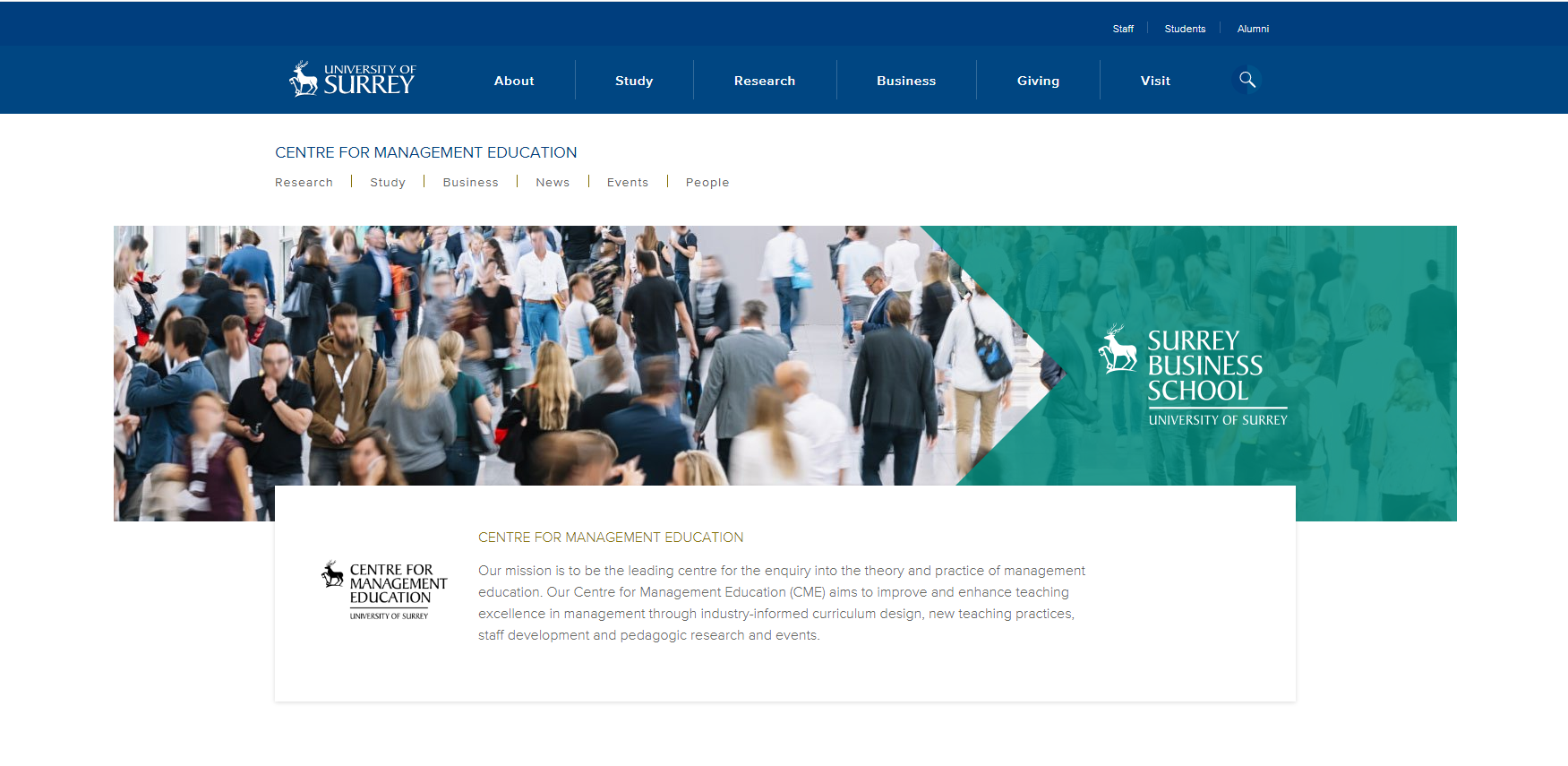 You can now access our new website here. The new website is integrated into the University of Surrey website and sets a clear signal of the importance of the centre for Surrey and the Business school in particular.
Welcome Prof Justin O'Brien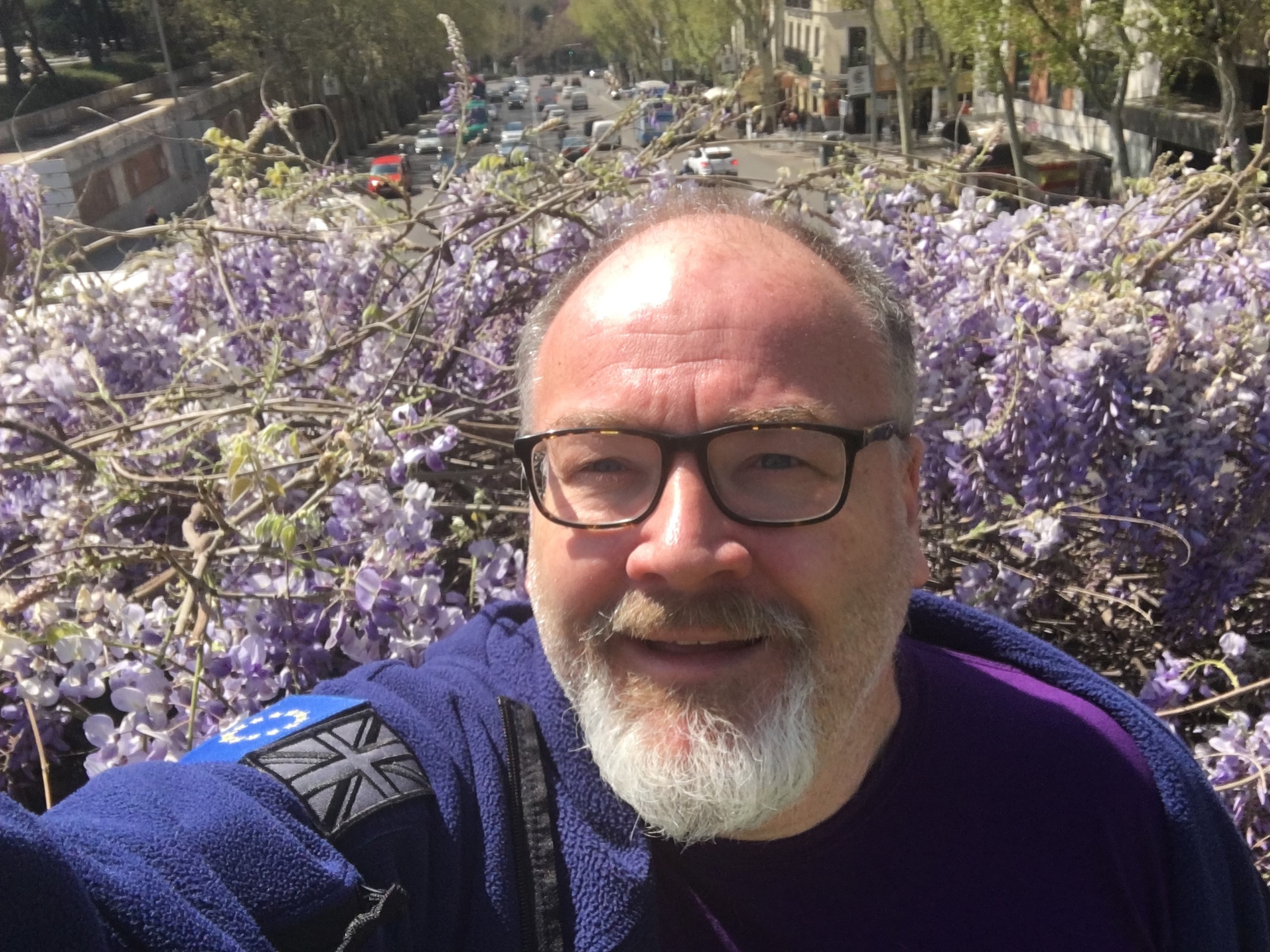 Justin has been a long member of CME and was Senior Lecturer at Royal Holloway. He is going to join us in August 2020 as Executive Director for Post Graduate Taught (PGT) programmes. We very much look forwards to having Justin as part of our centre and the school. Justin held a number of strategic roles at Royal Holloway and is a Senior Fellow and National Teaching Fellow of Advance HE. Please click here to learn more about Justin.
Hybrid Education in SBS Active Digital Design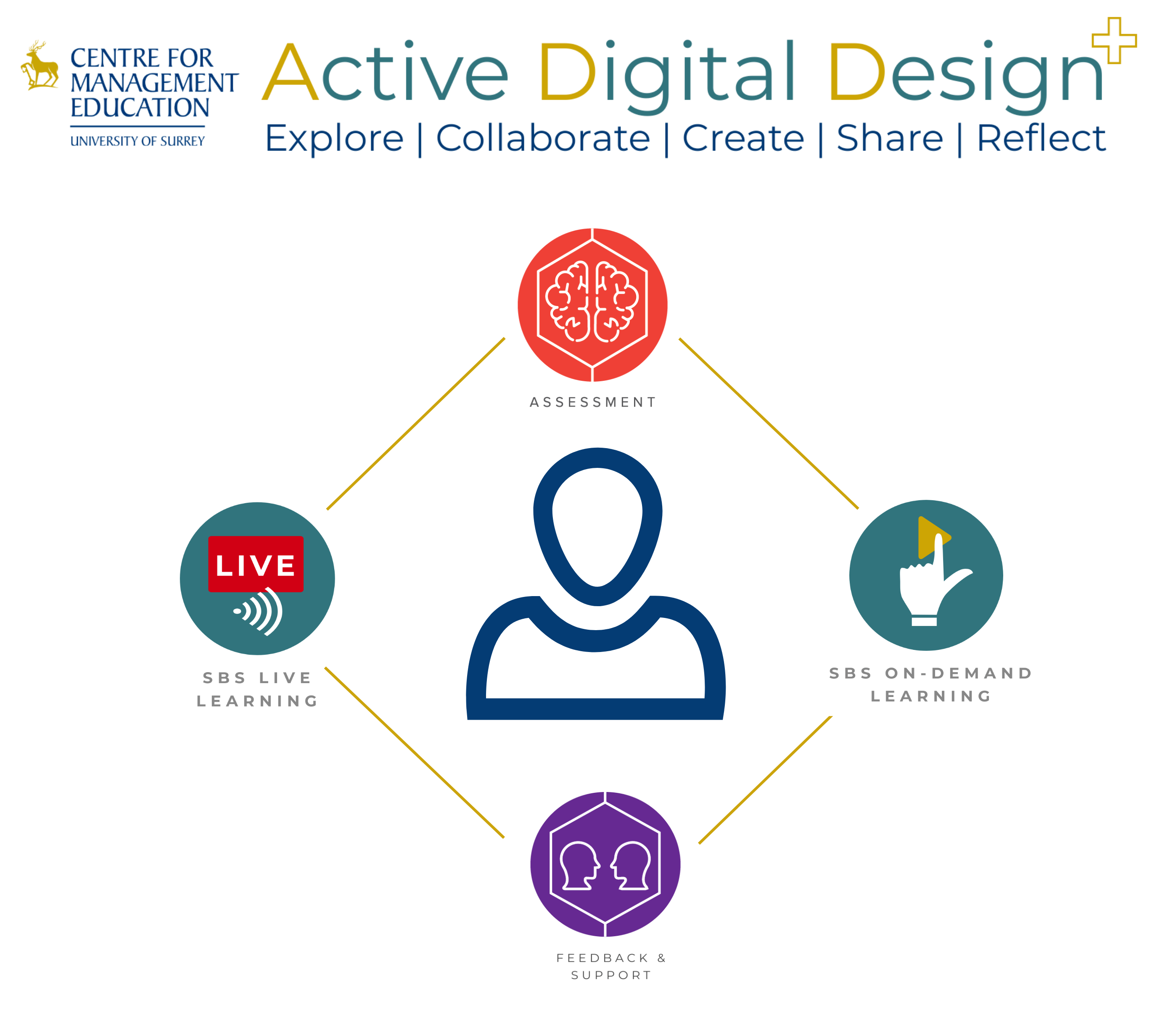 Following Covid-19 the University of Surrey has taken a hybrid approach to learning and teaching, which means that we will welcome students on campus and online to start and continue their studies. At Surrey Business School we have taken this opportunity to develop our own approach and methodology, called Active Digital Design (ADD). The Centre for Management Education has been front leading in strategically developing, designing and implementing ADD – Active Digital Design methodology across the school and currently runs weekly Learning Design Sprints to support its faculty (over 100 academics) to adopt ADD.
ADD is based on our experience to design programmes and our research on designing blended learning journeys which started three years ago. In this context we have shared our journey, methodology and knowledge with the wider HE sector in a webinar held on the 26th of June 2020. The webinar had over 1000 sign-ups and more than 700 participants. Click here to read a review of the webinar and a link to the webinar recording.
Invitation to PGCert Management Education – online summer school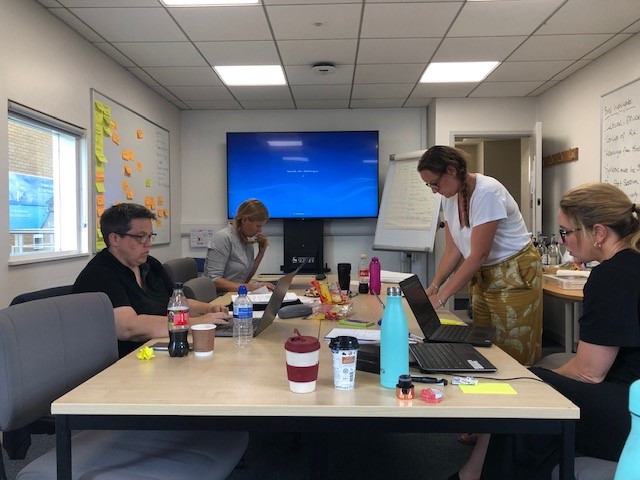 It was an absolute please to work with our 2020 cohort this year and I am very much looking forwards to experiencing our students putting their knowledge and skills into practice at the Summer school. Normally, students will attend a face-to-face 3-day summer school in mid-July. This year the Summer School will be online.
As every year we extent our invitations to you to join the final day of their journey and become students yourself. PGCert ME students will be delivering online workshops throughout the morning which is part of their assessment. Date: 15th of July 2020 Time: 9 am – 12 pm Our topic this year is "Wellbeing in the workplace". The workshops are aimed at students, so you would adopt the role of a student. If you would like to participate please send an email to c.rivers@surrey.ac.uk.