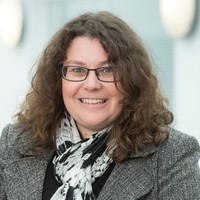 Siobhan Neveling (PGCert ME student, 2020) recently finished the PGCert ME and shares her experience of the online summer school.
After five months and three modules we were at the beginning of the end of our PG Certificate in Management Education. The fourth and final module, a three-day summer school, was designed to bring together all we had learnt over the last five months, allowing us to put theory into practice. And boy did it deliver.
Our introduction on day one was filled with anticipation, information, and a few nuggets of inspiration, ideas and tips from the programme director and fellow co-director of the Centre for Management Education. For me, the next three days were a welcome change from my 'every day', a great opportunity to immerse myself in the experience and test what I had learnt on the programme so far. Following the morning introduction, we were eased into the summer school with a workshop led by two individuals trained as actors. The workshop, 'Being on stage: voice, body and mind', focused on projection, engaging your audience, presentations skills, space, and time in teaching. Our stage now being zoom.
With the world in the grips of covid-19 the summer school, which was usually held at Surrey Business School in Guildford, was now online. Being a blended learning course, and with the rest of the sessions all being delivered online, we felt confident that this would work just as well, and it really did. The workshop was a great blend of presenting in person and online, reflecting the reality educators now find themselves delivering sessions in. What was as useful as the content itself, was actually seeing the two facilitators in action. They really embodied the skills and techniques they were presenting and while putting together our workshop the following day, we adopted some of their delivery style – particularly the way they interacted with each other during the sessions, allowing the workshop to flow seamlessly. It really brought to mind learning in action – how we present, collaborate, communicate with each other as lecturers, can be as much as part of the learning, as the content itself.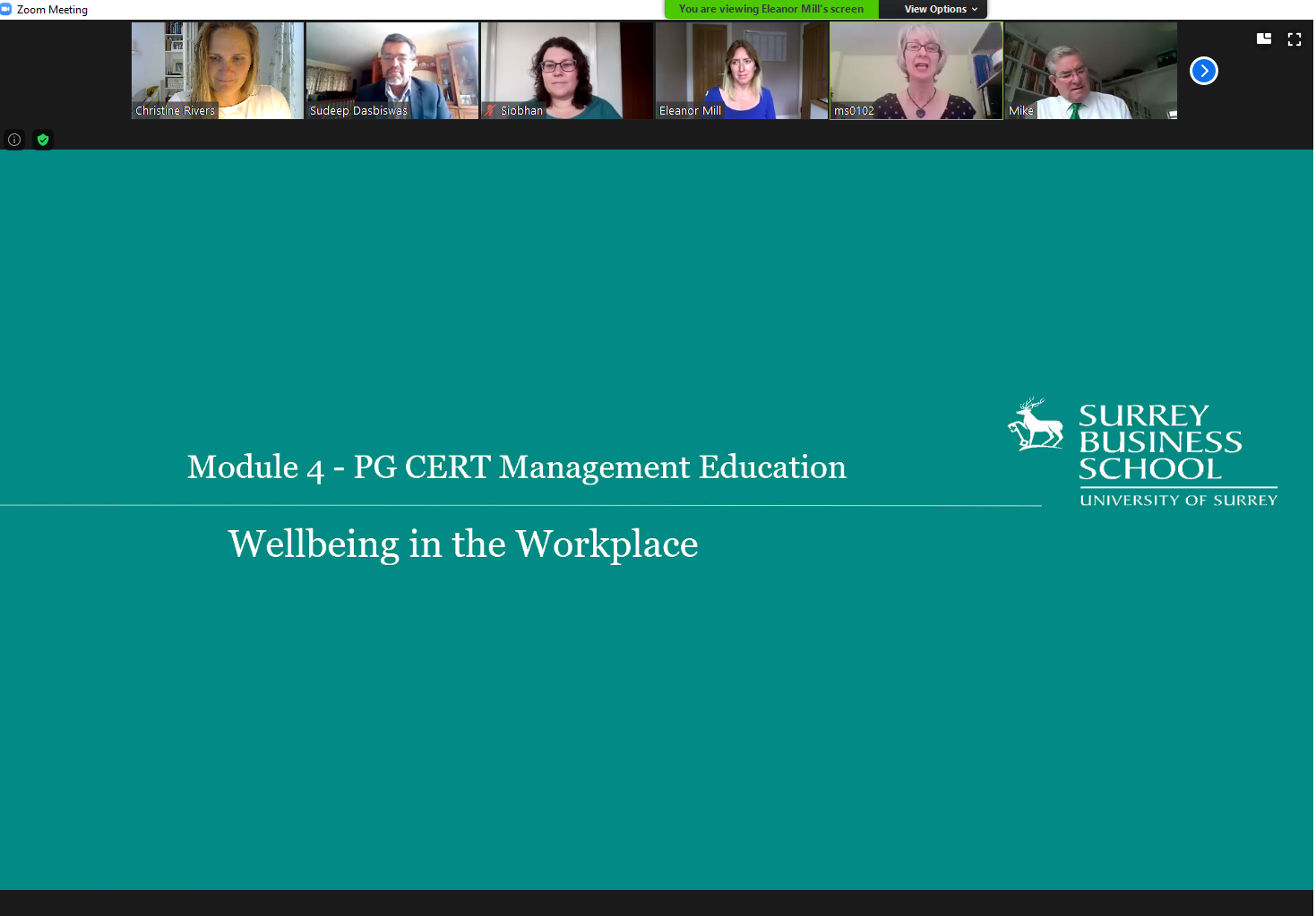 The day ended with what we all had been waiting for…the brief. Knowing only that we would have to develop a workshop, we heard the full details of what was expected. What was so exciting about this group project, was that we were tasked with creating and delivering a workshop that could be used in the Business School. The topic and purpose of the workshop came from a real need, a gap identified, that would enhance the student experience. So not only did we feel the pressure of being assessed for the work we were about to embark on, but also producing a workshop that could be rolled out to around 200 students each year. This made the situation very real and gave us the opportunity to draw on the knowledge and skills we had gained from the programme to put together something with a very particular audience in mind.
Day two got off to a great start. Having worked for the majority of my career in teams, working in a group wasn't new, and so I found that relatively easy to negotiate. In fact, I really enjoyed working with this group of people. For me, group work is always an opportunity to learn. Each experience is so different, and it allows you to reflect on how you interact and meet new personalities and challenges. Throughout the programme we had been encouraged to reflect on our learning journey, mapping our progress in becoming educators and this was no exception. The day was long but seem to pass all too quickly as we found ourselves running out of time. Drawing on each other's strengths we divided tasks and pulled together a workshop that we hoped demonstrated and reflected our learning over the last few months.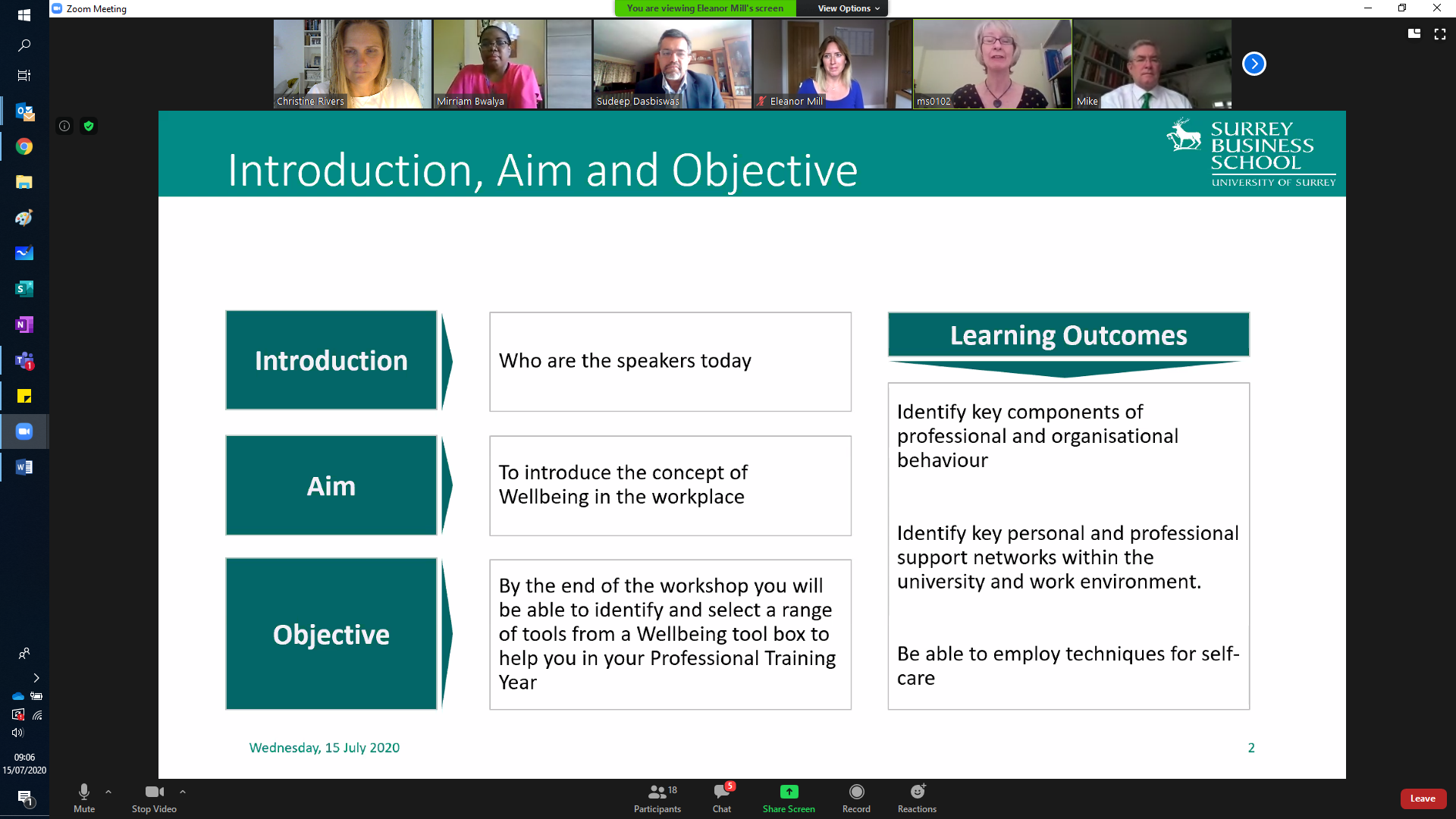 Our final day and experience of really putting theory into practice – The practice of creating and delivering a workshop to a group of 'students' was a unique learning experience. I can't overstate the value of having to do this in practice. The two-hour workshop we delivered, was two hours of intense learning and delivering it as a group, gave me the time to reflect in action. Along with this self-reflection, we received invaluable feedback from a group of assessors. This feedback included all aspects of our learning, from presentation skills to thinking about our role as educators and our teaching philosophy.
The lessons learnt and reflection done during this teaching experience has really given me a greater insight into what educator I want to become and how I will be able to work towards that. This pretty much summed up the whole programme for me. It was a journey of reflection, gathering knowledge and inspiration to develop myself as an educator and learn more about my role as a management educator.