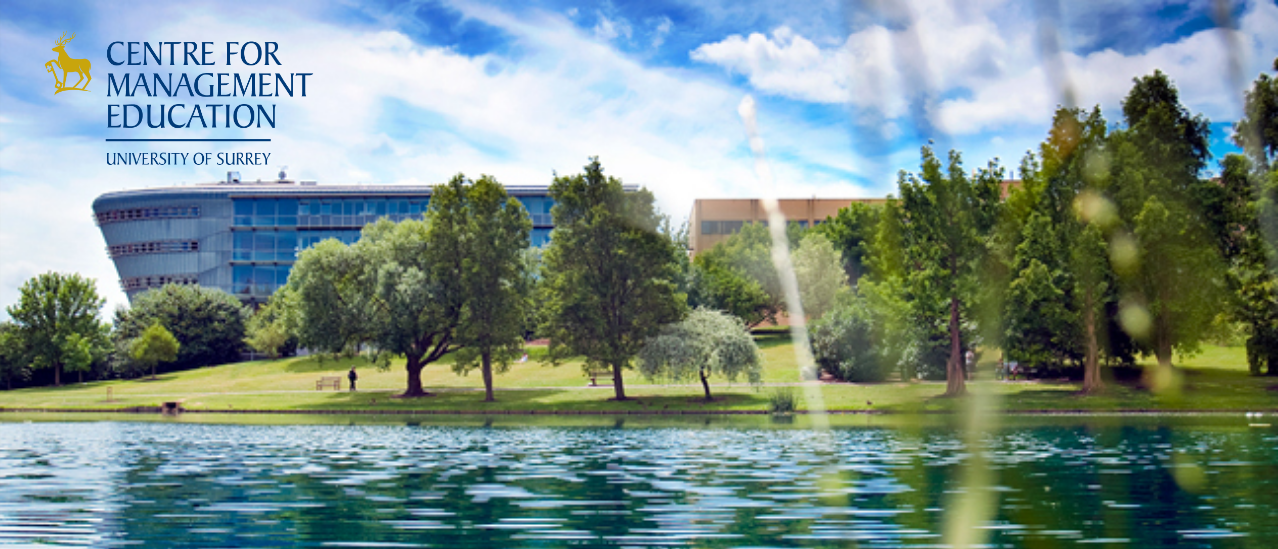 Hello CME members,
What a summer! Here at Surrey Business School we have been very busy to transition all teaching faculty to our new hybrid learning and teaching approach, continue to collaborate internationally and prepare for what might or might not come. So here are the highlights from the summer and what to look forwards to in September & October.

I met Brandon Charpied (Exec Director) and Michael Stratton (President) at the IMOBTS in New Zealand in Jan/Feb 2020, pre Covid-19 and while it seems ages ago now, I am pleased to announce that despite all the changes in our world we were adamant to continue our goal of partnering. It is with great pleasure that we have signed our MoU and officially start collaborating. We share many values and ideas around pedagogy, heutagogy, scholarship and staff development needs in Management Education. We have a common goal of supporting the Management Education community with our knowledge, expertise and services and we here at Surrey are excited to be able to actively contribute and shape the future of our community globally.
Active Digital Design – 8 weeks of Learning Design Sprints are completed
Over the summer we guided over 100 colleagues at Surrey Business School to transition to our new hybrid learning and teaching approach – Active Digital Design. Click here to view the summary of 8 weeks of learning design sprints. https://www.linkedin.com/feed/update/urn:li:activity:6702534049803628544/
Active Digital Design combines the use of visual, cognitive maps and scaffolded narratives to deliver live learning and on-demand learning to our students at all levels. We feel ready for our next academic year and most importantly ready for delivering online and face-to-face learning and teaching in an equitable way. Throughout the semester we will check in with our colleagues and students to capture their experiences and utilise insights to continue developing and learning ADD to ensure that our students receive an outstanding student experience despite the current situation.

Post Graduate Certificate Management Education – 2020 cohort completed, applications open for January 2021
It is a great pleasure to say that our PGCert Management Education cohort from 2020 has successfully completed their studies. The summer school, usually delivered on-campus moved entirely online and was a great success. I have recently posted a blog entry from Siobhan Neveling who shared her experience. Please click here to read her story.
Applications are now open for 2021. If you have any questions or know someone who might be interested please feel free to share my details: c.rivers@surrey.ac.uk, Programme Director PGCert Management Education.
Conferences & Events coming up
BAM Conference in the Cloud 2020 2nd – 4th of September
Blended Learning In Higher Education Conference, 4th – 5th of November 2020, Day 2 Active Digital Design Talk by Christine Rivers