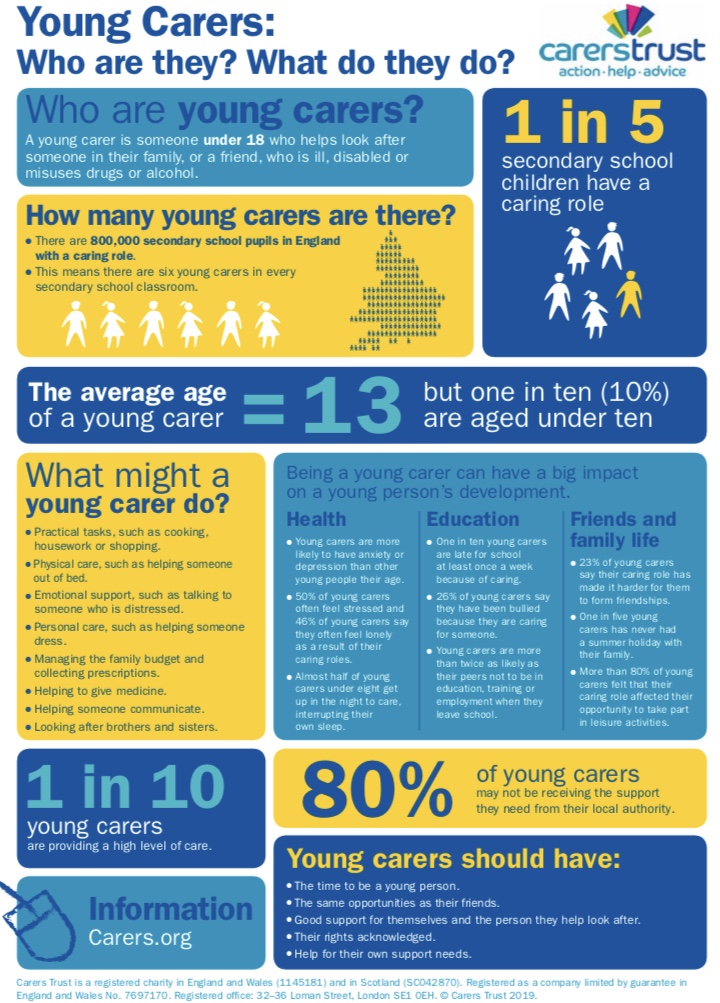 #HelloMyNameIs Beth, and I am a third year student children's nurse.
I was six when my brother Joseph was born. He was a placid baby, happy to lay in his bouncy chair and watch the world go by, and I was grateful for this as a quiet child who adored babies and was generally a mother hen. But it slowly became apparent that things weren't right, as Joseph grew older.
At two, my mum narrowly saved him as he teetered precariously at the bedroom window, having figured out how to open it, no sense of danger. At three, he worked out how to unlock the front door and escape the house unnoticed. Many a time did my little eight-year-old legs sprint to catch him as he pelted towards the main road, his oblivious chuckles echoing down the street. By the time he was four, he was screaming down my school playground every afternoon, distressed and confused for no apparent reason, whilst I was charged with collecting my other sibling from his classroom, helping my mum with all the school-bags on the walk home, sitting with him on the sofa soothing his tears. Him aged five and me aged eleven, I was defending him furiously from the other children in our primary school as he was called "weird", and "naughty".
I'd often collect him from the school bus when he was eventually enrolled into a special needs school, and later, when he had to leave education altogether, I would listen to him for hours chatting about his computers, help to teach him when he was able to tolerate home-schooling. We didn't have many family holidays as youngsters, in fact, Joseph doesn't much like to leave the house – his safe place – at all. I don't think we've ever all sat round the dinner table together – not even Christmas Day! This was my normal, all I ever knew. I adore my brother unconditionally and don't resent my slightly quirky upbringing in the slightest. But it meant I was markedly more mature than my years, to me my brother was my top priority, and like many young carers that sometimes caused me difficulties socialising with friends. Luckily, as an adult I have a tight knit group of friends who embrace my caring role, are endlessly patient and adore my siblings as much as I do, but as a child when all you want to do is fit in, being a young carer can leave you vulnerable to isolation and even bullying.
Joseph is now almost fifteen, and his severe cognitive disabilities have become more apparent as he gets older. On a good day, he is a remarkable, loving boy who wins everybody round with his innocence and good humour. But has the mind of a child, estimated at aged seven or eight, and the body of a teenager as big as me. He has violent, destructive meltdowns. His care needs have progressed not much further than a toddler, needing assistance with nearly every daily activity of living. My role in his care has only become greater. Today, I am his main carer alongside my mum, one of only two people in the entire world he trusts to look after him. I am also twenty-one years old, and not far off graduating as a qualified nurse. I am a grown adult.
But there are thousands of children, some as young as five, who provide this level of care, and more, to their siblings or other family members. It is estimated that 800,000 children, with an average age of 13, care for a family member – that is six children in every classroom. As a result, the likelihood that we as student children's nurses will come across children classed as young carers is extremely high.
This could present in a number of ways. For example, you could be on placement on a hospital ward where a child with complex needs is admitted and they may have siblings who come to visit. Considering the role that these siblings play in their brother or sisters care is vital. It is important also to acknowledge that whilst a child might not provide practical help to their sibling, their caring role could take on the form of providing emotional support for their parents, and generally adopting a level of maturity far higher than their years. Another scenario commonly seen is children and young people who are themselves admitted to hospital, sometimes with vague symptoms, or in mental health crisis. Many of these children are in fact unidentified young carers, often for parents with disabilities, illnesses or drug and alcohol dependencies.
Evidence shows that young carers are significantly more likely to develop anxiety and depression compared to their peers. Furthermore, the disturbed sleep and fatigue that comes with caring responsibilities too can have an impact on both mental and physical health.
But what can we do to support these children, aside from developing a greater ability to identify them? There are some really valuable resources for professionals that explore what young carers might need.
YoungSibs: https://www.youngsibs.org.uk/information-for-professionals/
Sibs – advice for professionals supporting young siblings: https://www.sibs.org.uk/supporting-young-siblings/professionals/
NHS – being a Young Carer: your rights: https://www.nhs.uk/conditions/social-care-and-support-guide/support-and-benefits-for-carers/being-a-young-carer-your-rights/
Carers Trust: https://carers.org/young-carers-awareness-day-2019-england
Surrey Young Carers: https://www.surrey-youngcarers.org.uk/
Like many things in paediatric nursing, I think, there's never a cut and dry 'method' to supporting young carers in practice. If you take the time to educate yourself, read resources and ask questions, that knowledge will be invaluable. But most importantly, just stick to your NMC code. Treat these children with care and compassion. Listen to them – and really hear them.
Author: Beth Phillips, Year 3 Student
Disclaimer: This blog contains personal opinions of students only and does not necessarily represent the views of the Children's Nursing team, School of Health Sciences or the University of Surrey.
If you're interested in writing a blog post for us – whether it's a one-off about something in Nursing you're passionate on, or as a regular contributor, please email Beth Phillips (bp00183@surrey.ac.uk), Ellie Mee (em00607@surrey.ac.uk) or Maddie McConnell (mm01664@surrey.ac.uk) – we'd love to hear from you!