This post is written in both Chinese and English.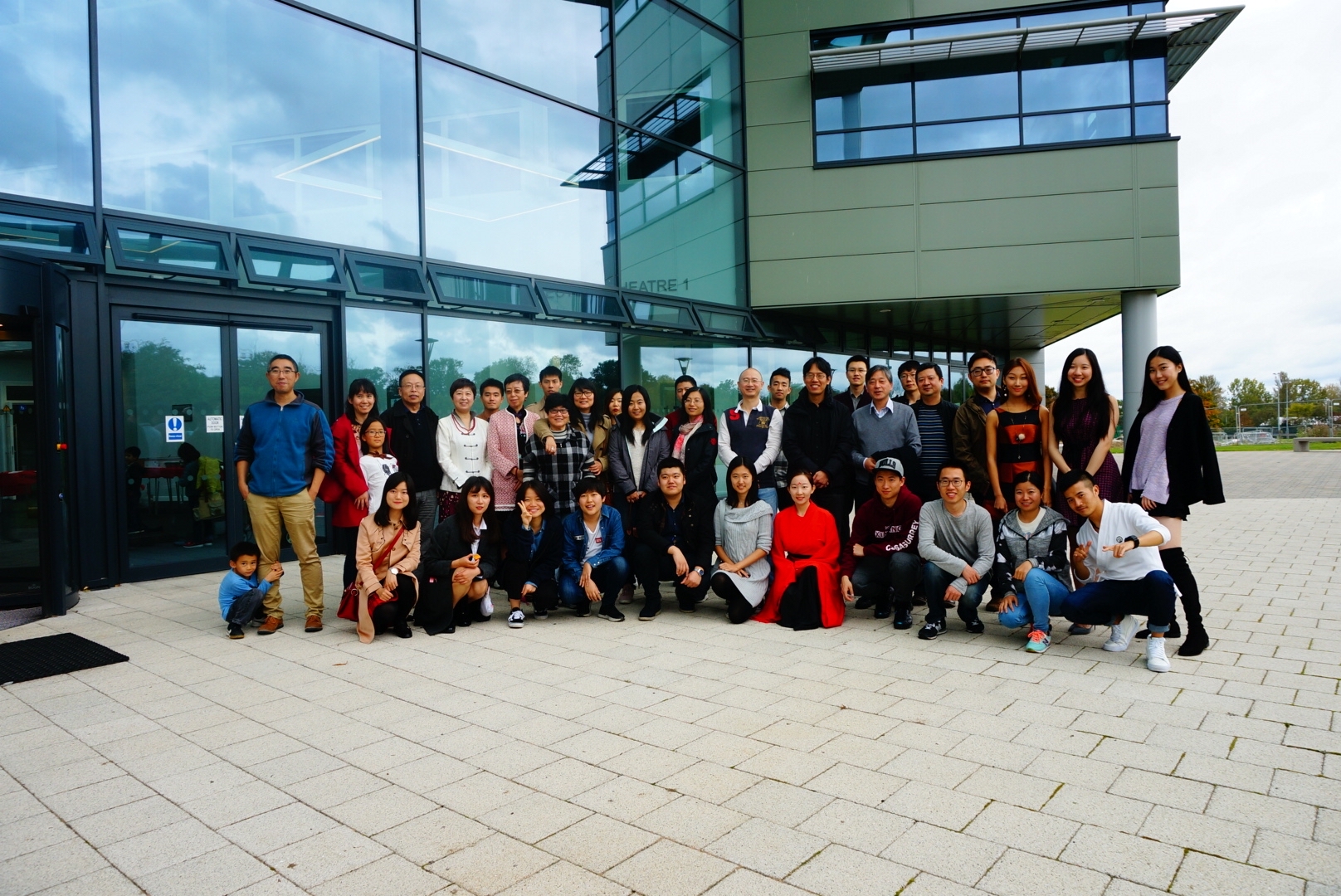 和世界上许多其他民族一样,我们中国人有许多的传统节日,其中最著名的当属每个农历年的第一天——"春节"。第二著名的呢?可能就要算是每年农历八月十五日的 "中秋节" 了。
从商代(公元前 1600-1046 年)开始,中国人民就开始庆祝中秋节了。它也被与秋季农作物的收获和八月十五的元月所联系在一起。在这一天,家人和亲友们会团聚,感激团圆的时刻、祈祷美好的未来。
赏月是中秋节重要的一部分。据传说,在月亮上住着一位名叫 "嫦娥" 的美丽的月神和一只名叫 "玉兔" 的兔子,因此人们会在中秋节这天欣赏圆月,同时试图寻找嫦娥。嫦娥成为月神背后其实还有一段浪漫的爱情故事,但是这里就先不讲了,总之人们把赏月的传统延续至今。
中秋节的另一个重点(可能也是最重要的一点)就是食物:我们会在这一天吃月饼。月饼是一种中国传统面点(除中秋节以外我们并不怎么吃)。通常像圆月一样做成圆形,有红豆、蛋黄、咸鸭蛋等等各种馅料选择。无论是什么馅的,热量都很高。
不出意外,今年我还是在萨里度过的中秋节。但是今年,我参与了一项特殊的活动:萨里大学中国学联和 SCAN 联合组织了一场联欢会。我们一起唱歌跳舞,当然也没少了中餐和月饼。这是萨里大学第一次由这里的中国学生和学者共同组织的中秋聚会,每个人都很开心。把页面拉到最后来看看当天的照片吧!
剧透预警:下一篇文章中我会介绍一下最近在伦敦的实习经历。想过在伦敦找个工作吗?那可能会对你有些帮助。记得关注!
Like many other ethnicities, we Chinese people have many traditional festivals. The most famous one should be the Chinese New Year, which is the 1st day of every lunar new year; the second most famous one? Maybe the Mid-Autumn Festival, which is the 15th of August in the lunar calendar.
Mid-Autumn Festival, associated with crop harvest in autumn and the full moon on that night (there will be a full moon on every night of the 15th day of each lunar month), have been celebrated since Shang dynasty (1600-1046 BCE, according to Wikipedia). It is a time for families and friends to gather, to give thanks for harmonious unions and to pray for a good future.
An important part of the Mid-Autumn Festival is moon worship. As the old saying goes, there is a beautiful lunar deity, named Chang'e, lived with a rabbit, called Yutu (Jade Rabbit), on the moon. So people would like to enjoy the full moon while trying to find her.  There was actually another romantic fairy tale about how she became the lunar deity, but anyway, people still keep the tradition nowadays.
Another important part (and maybe the most important one) of the Festival is food: we will eat mooncakes on that day. A mooncake is a traditional Chinese pastry specifically for the Mid-Autumn Festival (we don't really eat it during other time of the year). It usually comes in round shape (like the full moon) with various fillings, such as red bean, yolks, salted duck eggs, etc. No matter what filling it has, a mooncake always has high calories.
This year, unsurprisingly, I celebrated the Mid-Autumn Festival at Surrey; but I was involved in a unique celebration event: CSSA Surrey (i.e. the Chinese Society) had a gathering event with SCAN (a society by Chinese academia). Together, we enjoyed a party with singing, dancing, and of course, Chinese dishes with mooncakes. This was the first ever Mid-Autumn Festival gathering by both the Chinese students and academia at the University of Surrey, and I am pretty sure everyone enjoyed it. Here are some photos from that day: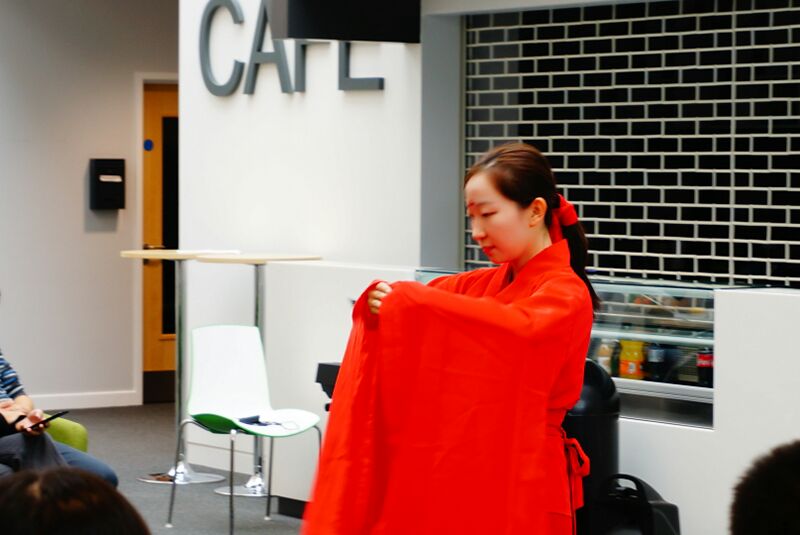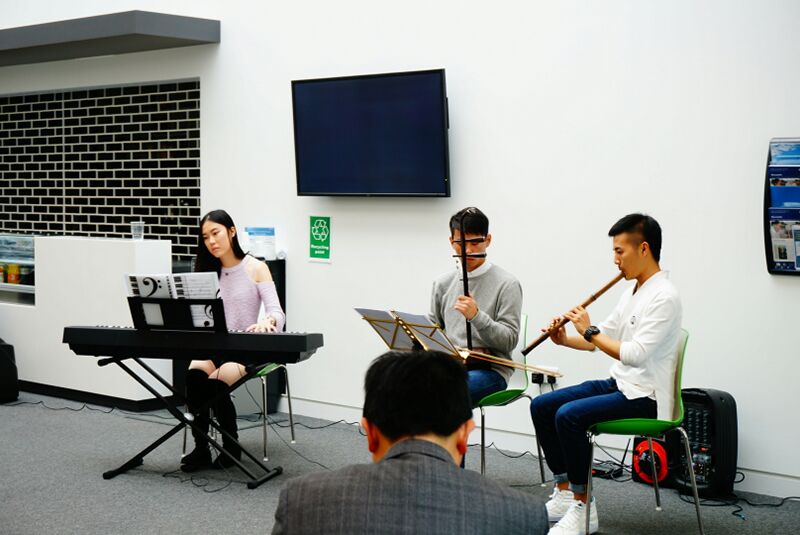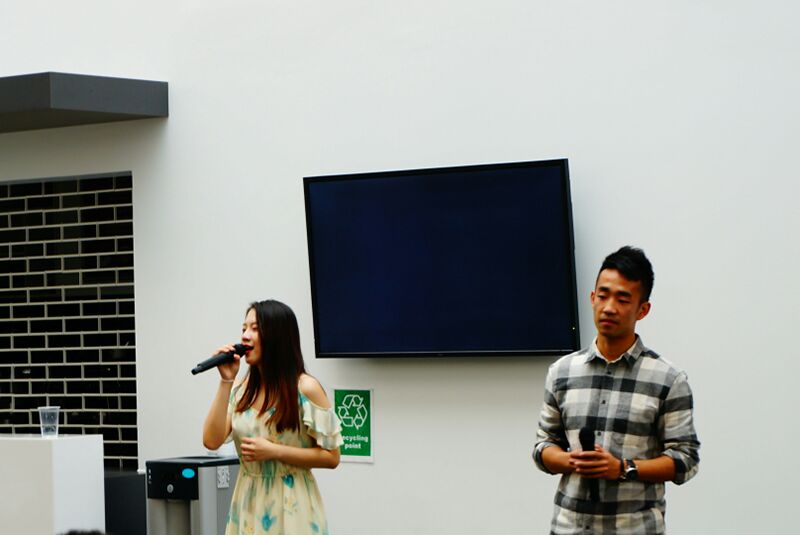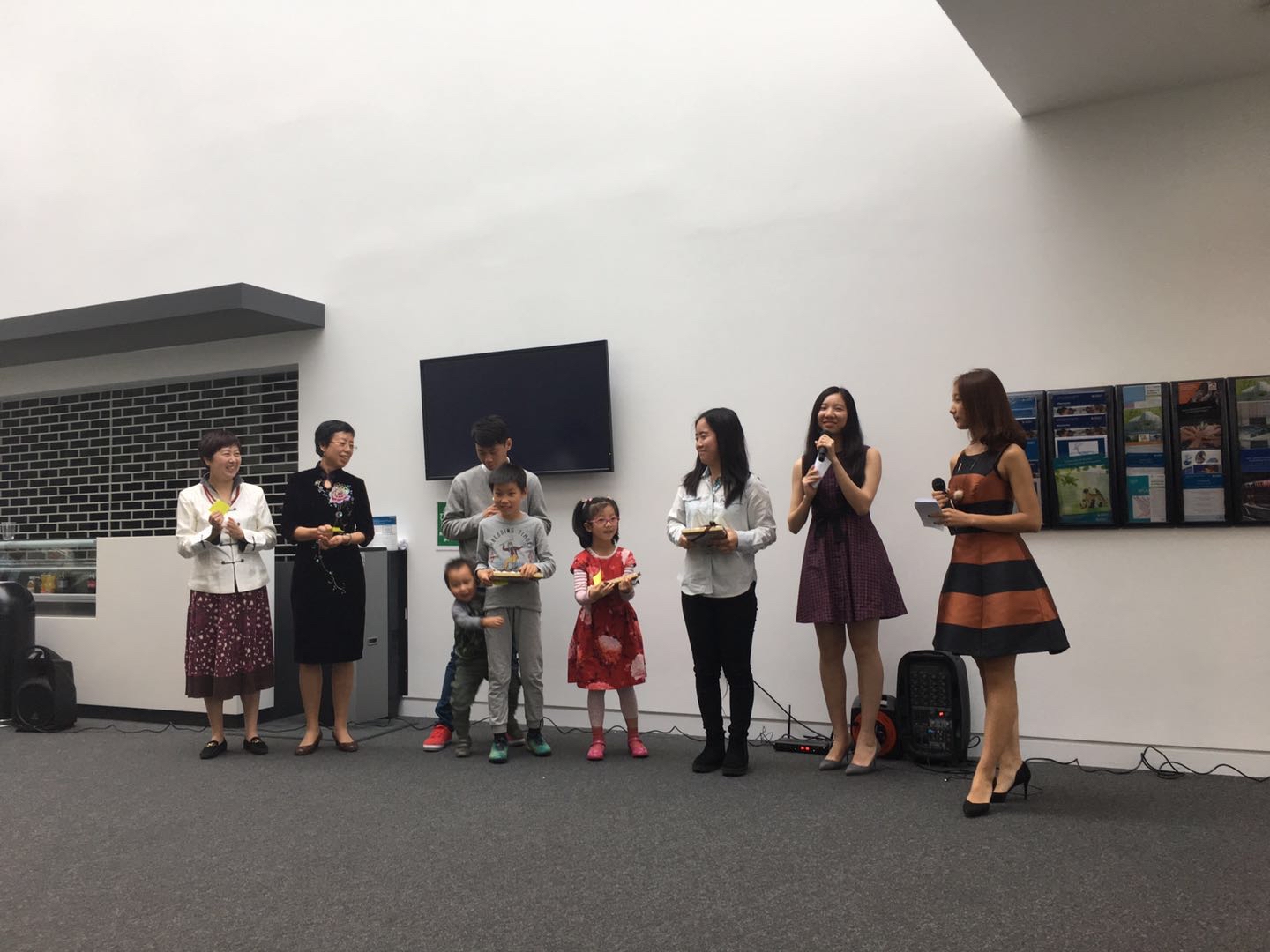 Spoiler alert: on the next post, I will talk about my recent part-time working experience in London. Ever wondering to find a job in the UK? There may be something useful. Stay tuned!
Xin