By Zhao Gao, BSc Computer Science, Level P student 2011-2012
Surrey CS Student Meets Googlers at Google Scholar Retreat in Zurich
As a finalist of the Google Anita Borg Memorial Scholarship this year, I was invited to visit Google's Engineering Centre in Zurich for the Google Scholars' Retreat. During the three-day-event, I had a chance to meet many Googlers, listen to Google's product talks and communicate with lots of talent.
Day arrived
I arrived in the beautiful Four Points by Sheraton Sihlcity Hotel arranged by Google Zurich. After the greetings by the Retreat Organisers at 7pm, all finalists and scholarship recipients met each other and shared a drink. It was so nice to talk with other talent students from different countries and backgrounds.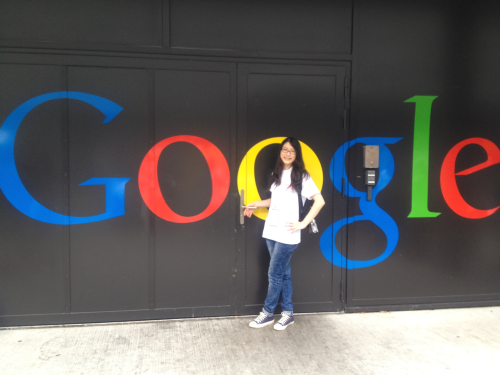 Day one
The event started with the Welcome Talk addressed by Dr Corinna Cortes, the Head of Google Research, NY, and after that Dr Peter Dickman (one of the Google Zurich Engineer Managers) gave us an overview talk of Engineering at Google which covers the history of Google, rules of designing search engine, new applications developed and security issues around Google products. Then, we were split into different groups to attend  the Product Workshop Session, in which we had a chance to practice product design skills with brainstorm and teamwork.
After the delicious lunch at Milliways, a restaurant inside the Google Zurich Office, we attended two Product Talks on Gmail and Google+, which was followed by a Poster Showcase by finalists and scholarship recipients. From the Gmail talk we learned that Google made lots of effort in implementing a new version of Gmail to make it more user-friendly, personalizable and multi-featured. The Google+ talk explained  how Google+ differs from Facebook and how to use content IDs to protect users' copyrights. In the poster showcase part, we presented our research work to each other and discussed our work in a question-and-answer session.
The day ended with welcome drinks and a wonderful dinner at the beautiful Lakeside Restaurant. Googlers and attendees of the event communicated and shared interests on the lakeshore of the imposing Lake Zurich.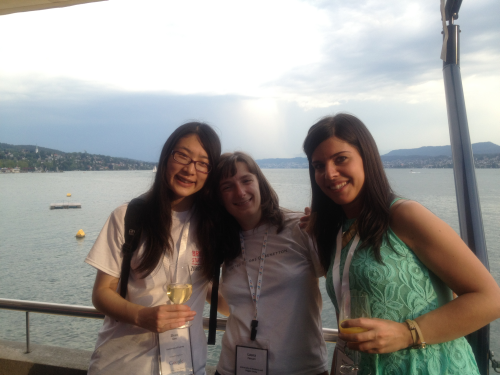 Day two
On the second day we had talks with more advanced topic contents. The first session I joined was about Natural Language Processing. To be more exact, it is about how to make use of YouTube comments in video categorization. Then, there was a talk regarding how Google's database design can reduce the main memory footprint and to increase the efficiency in processing typical user queries. After that, Google software engineers delivered product talks about Google Transit and Google Search, including algorithms used in the two applications.
In the afternoon, a workshop on how to write good CVs and a panel discussion on career plan  gave us lots of tips on working in industry.
A big surprise of the day was the Office tour as we didn't expect that Google Zurich Office has so many themes with creative designs which turn a workplace into a very fun place.
I enjoyed the closing talk of the day, Following the Footsteps of Alan Turing, for the brilliant tips such as trying your best to work with smart people, being a sceptical learner and engaging yourself more with the real world.
We left Google Zurich Office with a big group photo and an unforgettable memories.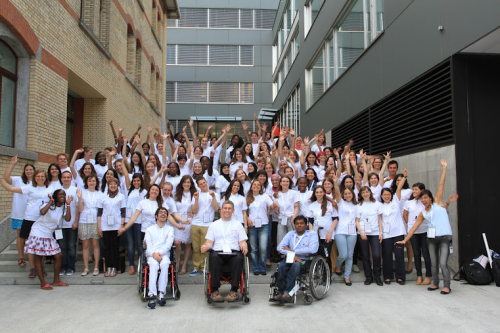 Day three
Google arranged a nice tram tour around the City of Zurich on the last day for us to experience the culture and scenery. After that, we exchanged our contact details with each other and some of us grouped to visit places of interests.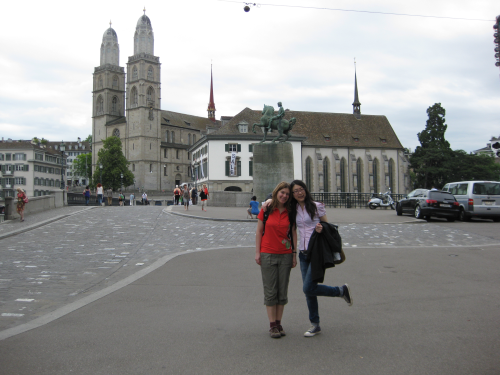 Finally the event ended, but what we learned during the retreat and our passion in IT will last forever. I believe everyone who attended the event will remember the remarkable experience we had at Zoogle (Google Zurich) in this wonderful summer!