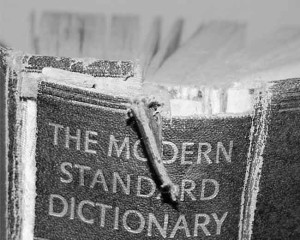 The Times/Sunday Times University Guide was released last week and saw the University of Surrey gaining the accolade of 'University of the Year' and 8th place overall. English and Creative Writing have followed this upward trend with English moving into the top quartile (23rd) and Creative Writing in the top 10 (7th).
Great scores in the National Student Survey and impressive results for our academic research have gone into this success, but what makes us stand out from the competition for prospective students?
Our first year modules give an especially strong grounding in the study of English literature. Approaching texts historically, theoretically, and by paying close attention to genre gives students a real breadth and depth of literary understanding. Taught by a team including leading scholars Professor Bran Nicol (Theories of Reading), Professor Marion Wynne-Davies (History of English Literature), Dr Angela Szczepaniak (Introduction to Creative Writing) and Dr Neema Parvini (Shakespeare), these modules stretch and challenge new undergraduates but also provide all the support students need in transitioning to degree level study.
Our first year also sees time dedicated to students' personal and professional development, an area that the University of Surrey as a whole has championed. Students meet their personal tutors and dedicated professional development staff to start thinking about where they want their degree to take them. And the great thing about an English degree is that it can take you anywhere! First years have the opportunity to speak to students who have returned from placements in a range of professions and begin considering how they might tailor their time at Surrey (through the placement itself, and through their module choices) to their own unique aspirations.
This autumn sees the first cohort of new students entering into English Literature via the new major/minor programmes at Surrey. By bringing their growing knowledge of sociology, politics, languages, media studies, film, or psychology into their English Literature seminars, these students will add an exciting mix to group discussions and push our understanding in new directions.
Taking on the role of subject leader for English and Creative Writing for the coming semester means that I, along with the rest of the team, will be aiming to maintain the standards of teaching that saw us gaining such great feedback from last year's national student survey. We'll be supporting our students every step of the way, but especially in those key first semester modules that mark the transition to university study.