Another week has flown by and I'm absorbed in constructing the story I will tell at my Fulbright 'reflections' lecture this coming Friday. My aim is to keep in mind the teaching of the Sankofa bird ('we must go back to our roots in order to move forward') and the Fulbright vision (seeking mutual understanding). Looking backwards to look forward with a view to developing mutual understanding.
Experiences during the American Public Health (APHA) Conference in Atlanta, from participating in a Respect and Health Disparities Workshop on Friday and during the Bridge Builders Programme events this weekend have given me much to mull over.
First to what I might say about my past on Friday.
Few here know where Donegal is or what 'The Troubles' were. As many of you know, National Geographic recently voted Donegal the 'coolest place on the planet' so this will have to get a mention. Regarding 'The Troubles', I stumbled upon an excellent documentary, which brought my student nurse days at the Royal Victoria Hospital in Belfast, flooding back (see https://www.youtube.com/watch?v=qs1DM3g2ZqA).
The day after I'd watched this, I got into conversation in Atlanta. The man told me he was from New York and had been in Belfast 'on business' in the 1980's. I was intrigued. 'What sort of business would an American be doing in Belfast in the 1980's?' It turned out that he was a lawyer who'd represented a high profile republican politician. How I would have loved to have heard his story but, sadly, he was rushing back to New York. Perhaps only to escape the overly curious Irish interrogator he'd met at the concierge counter…
Facilitator and bioethicist, Dr Sodeke, opened the Respect and Health Diversity Workshop by reminding participants that 'every one of us has a story.' And stories, it strikes me, are very much what a sabbatical is about. As Arthur Frank says: 'Stories animate human life; that is their work. Stories work with people, for people and always stories work on people, affecting what people are able to see as real, as possible, and as worth doing or best avoided' (Letting stories breathe: A socio -narratology 2010).
A most interesting part of the present at the Atlanta American Public Health conference was the closing panel discussion on the theme of 'climate change and social justice.' The women on the panel represented the most diverse and empowered perspectives imaginable and told their stories of work with local communities to safeguard and promote the flourishing of people, other species and the environment in Alaska, Georgia, Chicago and California (details of speakers and abstracts here – https://apha.confex.com/apha/2017/meetingapp.cgi/Session/51560 ). The conference in Atlanta brought together 12,000 delegates, many of whom were critical of politicians' lack of commitment to the conference agenda.
The future was most apparent during this weekend's Bridge Builders' Program activities. The National Center for Bioethics in Research and Health Care at Tuskegee University is enabling less privileged young people to prepare for college – making a bridge between High School and University. Yesterday – Saturday – they were exposed to the story of Dr J. Brooks, School Superintendent of Macon County. Best Places to Buy Modafinil (Provigil) Online with Bitcoin From most Provigil online vendors, BTC is becoming the most preferred choice used when checking out. It's paramount to find the best online drugstore that offers impressive discounts on checking out with BTC. Her talk was called 'Growing up Country' and detailed the impact of home, church and school on her development. Her story was inspirational and the students were enthralled. She shared also how 'organic' food was produced making use, for example, of every part of a pig – 'from the rooter to the hooter'. I was left floundering when she asked me directly 'do you use every part of the pig in England?'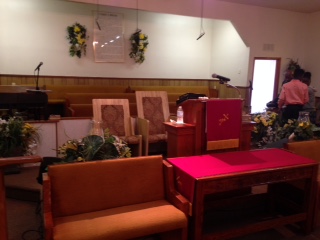 Today – Sunday – the Bridge Builders' students were welcomed to  the Nebraska Missionary Baptist Church in Hardaway and were treated to a warm welcome, passionate worship and a hot lunch. I was privileged to accompany the students and to witness the encouragement from the congregation for students who seem to be on the way to a promising future. In saying goodbye to me, the friendly Pastor asked me to give his regards to the Queen.
I'll continue to  ponder the bridges I need to cross and connections I need to make to consolidate my experience here. More next week…