Exploring nursing homes and care provision in Raleigh, North Carolina-
Here I am at the end of this first leg of my journey as a Florence Nightingale Foundation Travel Scholar, sponsored by the RCN Foundation. It has truly been a week of revelation and discovery about the provision of care for older people in the US.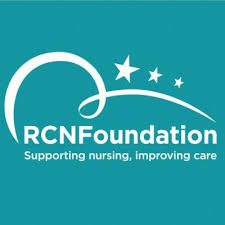 Although many will recognise the name 'Florence Nightingale', you may ask 'what is a Florence Nightingale Foundation travel scholar' and 'why are you in Raleigh, North Carolina'?
So, for the last 90 years the Florence Nightingale Foundation has provided scholarships to UK nurses and midwives with the opportunity to study best practice in the UK and/or overseas. The award is therefore a great privilege providing me with a fantastic opportunity to step out of my usual world and embrace the challenges it offers.
Having always been a keen campaigner for change and improvement, my scholarship falls naturally in alignment with this personality trait, focusing on improving the early detection of infection in nursing home residents.
The thing that interests me is that compared to the general older adult population, nursing home residents who experience infections are at high risk of rapid deterioration and unplanned hospital admission, clinical complications and general deterioration, from which they do not always fully recover.
The essence of my scholarship is to try and get to the bottom of this, and to figure out what if anything can be done to help. My thinking is that firstly I need to understand how nursing homes are organised and managed, and how care is provided in these different models of health and social care. Only then will I be in a position to understand how best to improve the process of infection detection in nursing home residents.
As to my time in Raleigh, North Carolina?
I am fortunate that my institution, along with North Carolina State University, is part of the University Global Partnership Network (UGPN), enabling academics and students to work together on issues of global importance. So, in the true spirit of collaboration, my visit to Raleigh is a building block in strengthening the relationship between institutes, specifically between the School of Health Sciences at Surrey, and Department of Social Work and Department of Psychology at NCSU.
So to the key points of learning in the last week: There have been many. I have visited a variety of facilities including assisted living, nursing homes and rehabilitation centers, a continuing care retirement community, and an independent retirement community, met with colleagues at NCSU and enjoyed the rich and diverse conversations the visits ignited. There has been a lot of new information to process.
I am left with a profound sense of discovery and revelation regarding the complexity of care provision for older people in the US. On the one hand the complexity of care and its configuration is not news. I have lived and worked in this environment for over 30 years. I have always been fascinated in the variation within and between health and social care service provision in England is, and here in Raleigh, a similar and equally fascinating picture has emerged.
The astronomic cost of healthcare in the US, whether it is covered through health insurance, privately, or government provision is impossible to ignore. It is a reality that everyone in the US faces directly or indirectly at some stage in their life. These are truly tough decisions. Understanding and navigating this system could be a life's work that is never truly accomplished.
I have however, been heartened by a unifying fact throughout: An implicit desire in everyone I have met to do the best for their residents and families, to keep them safe, well cared for and comfortable as they move in to their twilight years.
As I head off now for a vacation in the Smokey Mountains, I would like to extend my sincere thanks and gratitude to everyone I have met this last week, each of whom spent many more hours than they probably thought possible trying to demystify the provision of care for older people in the US.