It is hard to believe that is already 4 weeks since I posted my first blog. In that time I have travelled around the Smoky Mountains in North Carolina and Tennesse, enjoyed the challenges of camping in the hottest October temperatures the US has seen since 1884, travelled back to the UK, and caught up on work, teaching and family visits. Without one complete day in my house since I returned, it has been full on preparing for this next stage of my FNF travel award.
At the point of applying for the FNF travel award, I gave a lot of thought to what I thought would be achievable within the available budget. To be honest, I was not totally convinced what I would achieve. Reflecting on this now nearly a year later, it seems that this has been one of the main points of learning for me, capturing the essence of the Florence Nightingale Foundation award scheme.
What started off as 3 short trips has morphed in to 2 short trips to the US and Spain and a 7-week trip to Taiwan, and a four-city trip to Australia, taking in two major international conferences. During the process of uncovering and accessing varying types of funding and support, serendipity has been a strong ally in the hand of generous colleagues both within the University of Surrey and University of Wollongong, the Erasmus exchange programme and 'Nelson', my long-standing friend from our student nurse days in Newcastle upon-Tyne, who has been Aussie based for the best part of 20 years.
So here I am day 2 of my 7-week trip, slightly dazed by the time difference, with tea bags in tow, ready to embrace all that is on offer during the coming weeks.
First up, this week the IAGG Asia/Oceania Regional Congress 2019 https://www.iagg2019.org/, with a poster presentation of our study reportingnurses, managers and care-workers views and opinions about the use of decision support tools for early detection of infection in nursing homes in the UK and Sweden: An international questionnaire survey-interim findings.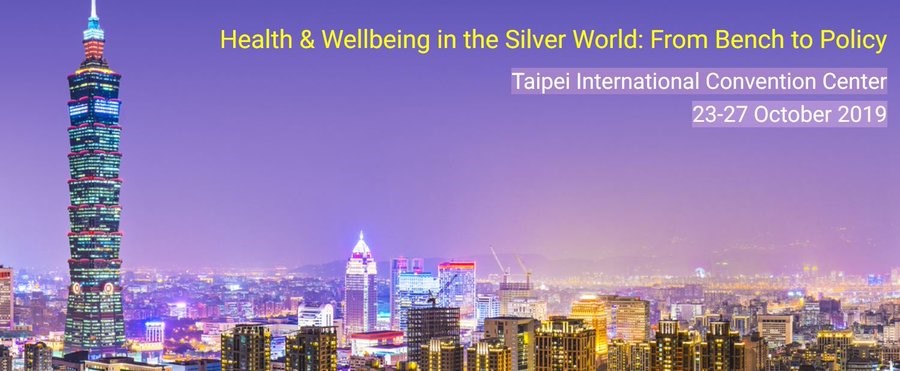 Early findings suggest that a decision support tools for improving the early detection of infection would be a useful resource to for those who work in nursing homes to help to overcome common issues, reduce unplanned hospital admissions, length of stay and save money for the global healthcare economy.
This seems a pertinent place to be at the start of this trip and a good conversation starter to have with fellow delegates later this week. Before that there are important cultural experiences to be had starting with the local night market in a couple of hours time.