Heading up to the midpoint of my tour, I am looking forward to a more stationary existence in and around Sydney and Wollongong over the coming month.
A visit to find out more about the 'Geriatric Flying Squad' a nurse practitioner led service, that offers proactive treatment to residents who live in aged care facilities in a suburb of Sydney at the beginning of the week was followed by attending the 52nd Australian Association of Gerontology (AAG) conference.
Billed as an opportunity to understand and highlight the importance of older people in society, the AAG more than delivered.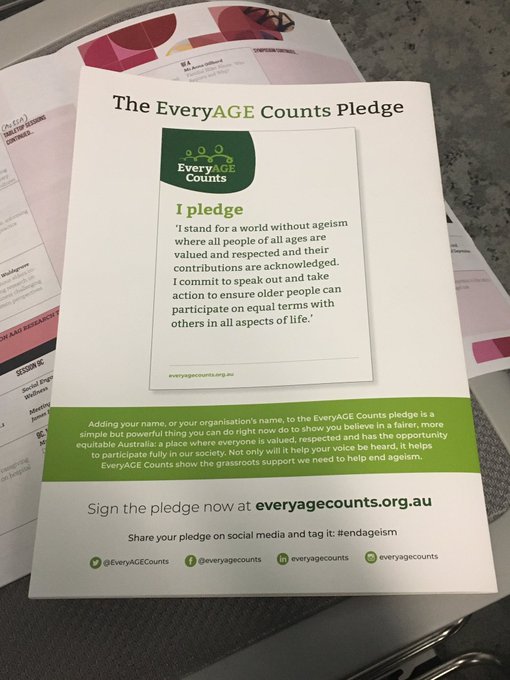 Australia, similarly to many other countries around the world, has struggled to understand how best to manage the challenges associated with the rapid increase in the aging population, particularly those aged over 85 years. While this rapid increase reflects success in other areas of healthcare and society, serious concerns about the provision and management of aged care in Australia has meant that this is the currently under investigation as part of a Royal Commission. It is seen as a once in a lifetime opportunity to get to the heart of the problems facing the sector and to put in place real reforms to transform aged care services. A mid-point report published just days before the conference made a perfect back drop to the eclectic offering of topics including 'wicked issues in ageing' 'consumerism in aged care', 'elder abuse', 'valuing connections and intimacy' and plenary sessions on political activism and human rights.
The series of extra events, which focused on engaging with older people were especially compelling including sessions from the 'Knitting Nanas', 'Gen Silent' and a live discussion "Yo is the Ageist?" with US based Ashton Applewhite.
My personal favourites were the 'Older Women's Network' NSW theatre group- don't knock your granny, who performed highlights from their highly acclaimed show that brings elder abuse out of the shadows and into the limelight. Very powerful. Not a dry eye in the house. http://www.ownnsw.org.au/videos/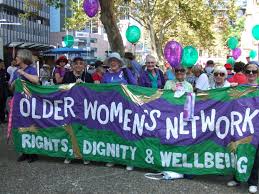 Additionally, a truly moving film 'Mr Velvet Ears', reflected the lives of a couple living with dementia, and their dementia assistance dog at the point where a decision is made for one of them to move in to an aged care facility.
https://www.museumoflove.com.au/
Throughout the conference we were challenged to reconsider our own beliefs around ageism and the narrative of society that suggests extended lifespans equals economic disaster.
As Ashton Applewhite implores 'join the movement 'and make your pledge today @ www.everyagecounts.org.au
Are you ready to commit?