It's hard to believe that it is nearly 2 months since I left the sunny skies of Australia. With Christmas and New Year a distant memory, I was more than ready to get back on the road again. The focus for my last leg of travel was to visit Lleida, Spain and gain an understanding of how health and social care is provided in another European country.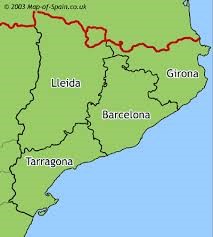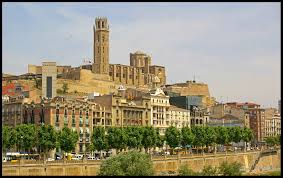 As one of the oldest towns in Catalonia, Lleida, an hour's train journey from Barcelona, is perhaps better known for hosting 'L'Aplec del Caragol' the world's largest escargot-eating festival, attracting thousands of people each year at the end of May.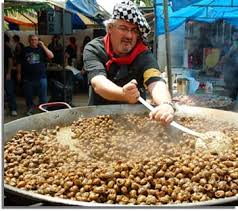 This week, I was based at the Faculty of Nursing and Physiotherapy, University of Lleida, and thanks to the help and support from Dr Olga Masot and Dr Teresa Botigué was able to meet with colleagues and find out about the work of the 'Promotion of Healthy Aging and Chronic Care' research group and models of care for older people across Catalonia.
With translation support from 'google' and my hosts, I was able to meet with teams providing acute, subacute, homecare, and residential care to older people in the Lleida region. Early in the week I visited the 'Hospital Universitari Arnau de Vilanova' and enjoyed an interesting discussion about their highly successful antimicrobial stewardship program, which based on non-imposed advice, has significantly reduced antibiotic use, MRSA and costs of antibiotics by €500,000 a year in one hospital alone.
Later in the week, I was fortunate to have a guided tour of 'University Hospital of Santa Maria', a medium stay hospital for older people. Patients are admitted following referral from either the main hospital and 'PADES', a local homecare service for older people, to either the short stay (up to a week) or medium stay (approx. 2-3 week) unit. Similarly, to elsewhere around the world, Spain has experienced a rapid increase in the number of older people, particularly those aged >85 years of age. This is reflected in the hospital population, who are on average 86 years old. Hence the focus of the hospital is very much on rehabilitation back into the community and ensuring ongoing support for those living with dementia.
Out in the community I spent time with the 'Home Care Program and Support Team' (PADES) whose multidisciplinary team of doctors, nurses, social workers, and psychologists provide services for people with advanced chronic diseases and palliative care for patients and families who are in an end-of-life process. An absence of hospice provision in Spain making, this aspect of care particularly important.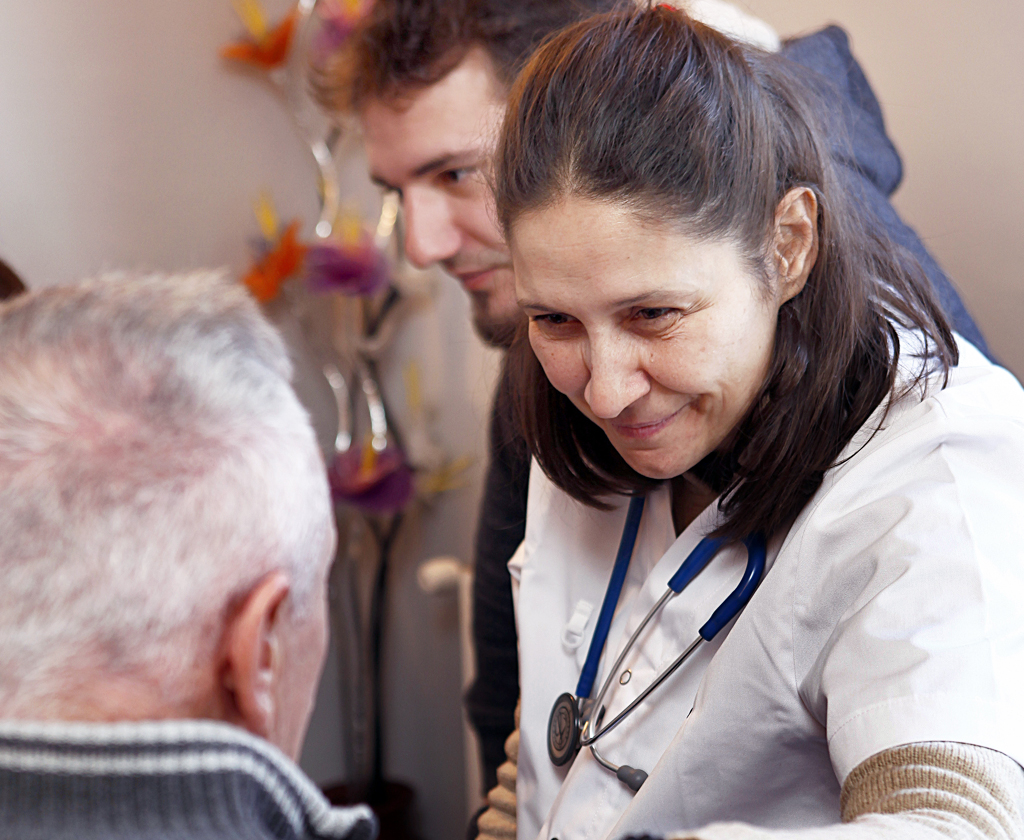 Visiting 'Residènica Lleida Balafia' and 'Residènica i Centre de dia Lleida-Balsfia ll', two modern nursing home facilities in the town of Lleida, that receive public funding, I discovered how they were run as a social enterprise allowing greater freedom in the model of care provided. In addition to 60 residential places, the home offered 60-day care places with a 7-day service thus providing a support mechanism for people to remain in their own home for longer. Having the opportunity to buy commissioned services, rather than the typical option of a general practitioner, the home had opted to have medical support provided by a local geriatrician. Despite the large proportion of residents living with moderate/severe dementia, the home was proud to discuss their neuro-epileptic drug reduction programme resulting in only a small number of residents requiring ongoing prescriptions for this group of drugs. Such experiences, that clearly focus on patient centred care, are truly heartening to hear and make the travel experience so worthwhile.