How amazing is it that the Brits have a holiday dedicated to pancakes? Pancake Day or 'Shrove Tuesday' is the day before the first day of Lent, known as Ash Wednesday. This year Pancake Day took place yesterday, on Tuesday 28th February.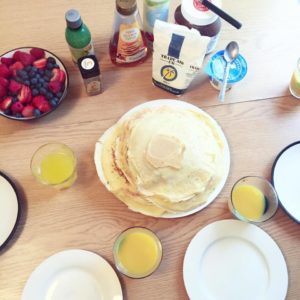 The name 'Shrove' derives from the word 'shrive' meaning to free yourself from sin. The idea is to use up any rich foods like eggs, milk, sugar and chocolate before the 40 days of fasting – Lent. So in return for having delicious pancakes all day long you have to give up something for the next 40 days.
My housemate (who loves hot chocolates more than anything) gave up chocolate last year and is doing the same this time! Last year I could not be convinced to do the same, because it just seemed too hard, but maybe I'll give it a try this year!