Hi everyone! The university's campus is such an important thing to look at when choosing the schools you apply to – you are going to spend a lot of time there!
Surrey's campus really offers the best of both worlds in terms of location. Guildford is set in the Surrey countryside so there are plenty of forests and really nice areas around here, but the town centre is just a ten minutes' walk from campus. As it's a relatively small town, the university is very prominent and sometimes it almost feels like there are only students living here. On the other hand, London is just a 35 minute train journey away!
This campus was built in 1970 so the buildings are newer and have a very industrial design. Navigating around campus can be a challenge at the beginning because there are so many little passageways and different levels. Many courses will have lectures in a wide range of buildings so you'll have lots of opportunity to find your way around!
There are also more modern buildings like the library and the Law & Tourism and Business Buildings. But the name doesn't mean that they are only for these programs as I had more than half of my lectures there in my first year, as they have the lecture theatres with the highest capacity!
Here are some pictures of the library and the Rik Medlik Building (The Business School Building)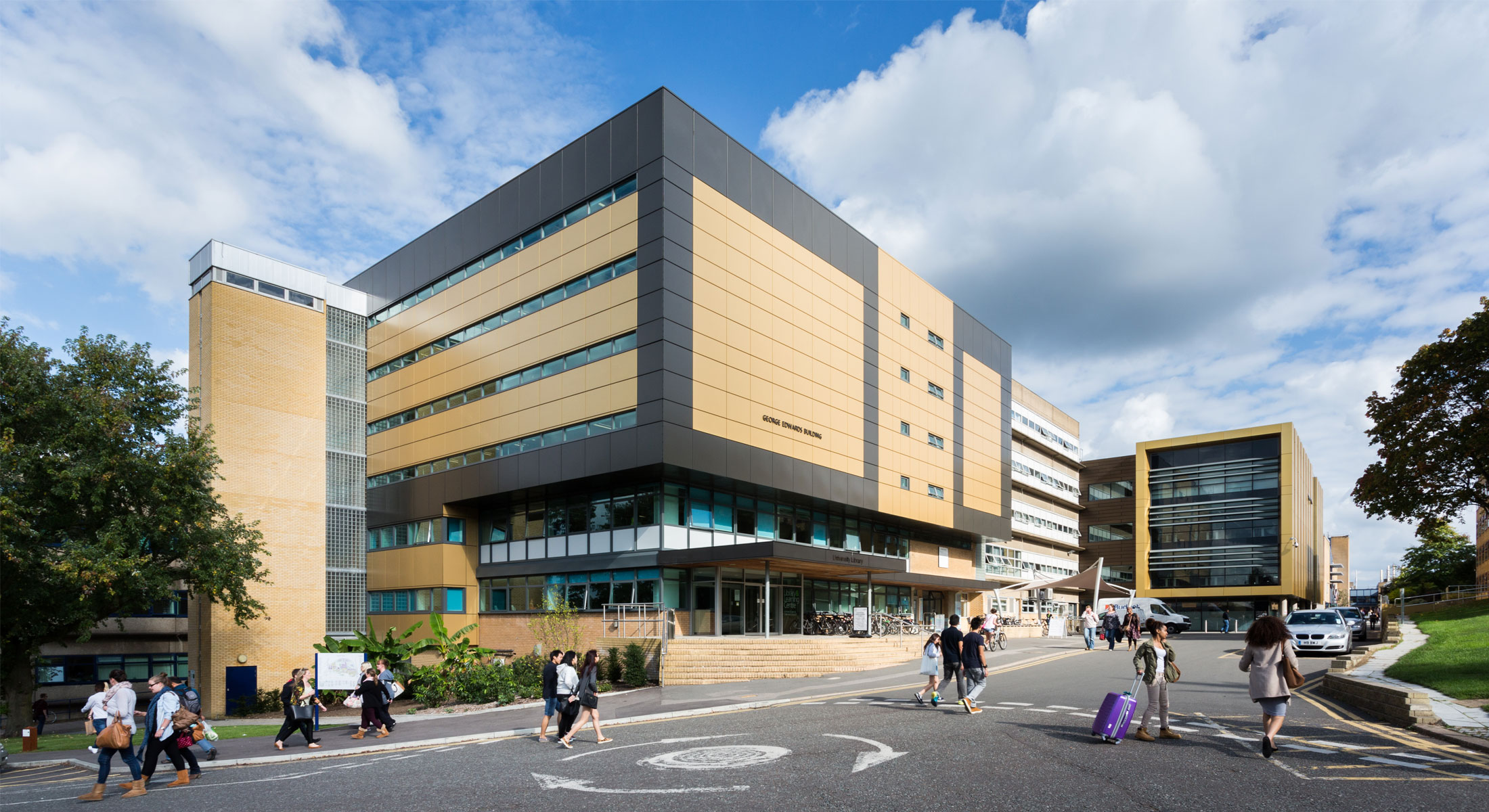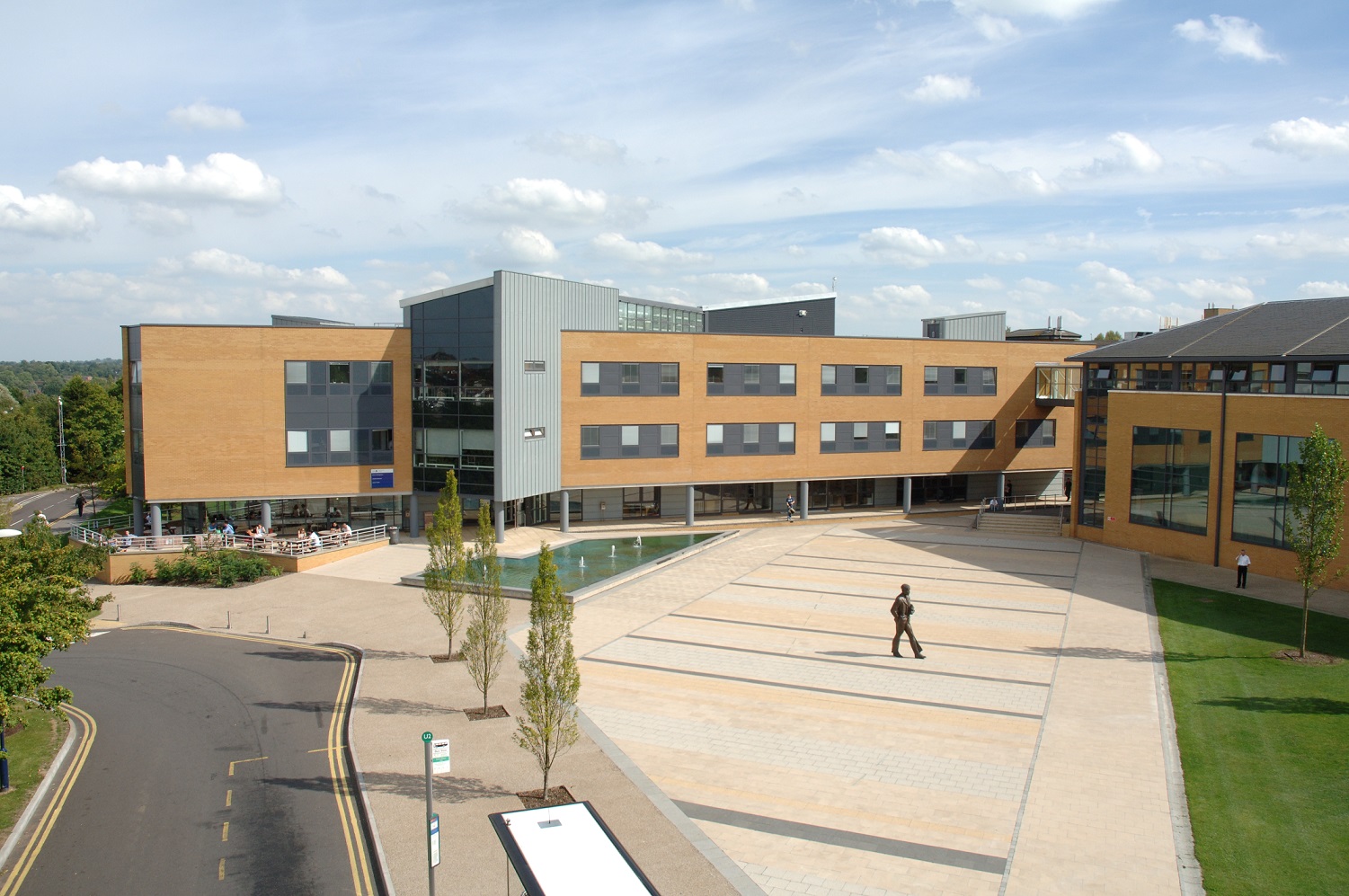 The lake is such a nice area on campus to take a break between lectures, especially in the summer! There are lots of great food places on campus like Wates house, Young's kitchen for Asian food, Hillside, two Starbucks and Lakeside café and restaurant. There is also a small grocery store called Simply Fresh located in the library, which is really useful!
The majority of the accommodation and main university buildings are on the Stag Hill campus (where I lived in first year). There is also Manor Park, which is located near to the sports park and the vet school and Hazel farm. We also have a laundrette on every campus since there are not individual machines for each house.
You can find a detailed campus map here https://www.surrey.ac.uk/files/pdf/campusmap.pdf