Hi everyone!
A couple weeks ago I went to Bath for the weekend to visit my sister, who just started studying there! It was my fourth time visiting the city and I cannot recommend it enough. Bath was founded by the Romans as a thermal spa and became a World Heritage site in 1987. It's the largest city in the county of Somerset. Getting to Bath from Guildford is really easy and it takes around 2 hours, so perfect for a weekend getaway!
The thing I love most about this town is its architecture. Most buildings in Bath are made from the local, golden-coloured Bath Stone and the dominant style of architecture in Central Bath is Georgian. There is a spectacular terrace called the Royal Crescent, which is a curved facade of around 30 houses with iconic columns on a rusticated ground floor.

If you visit Bath, make sure you walk up the hill south of the city. On the summit is Alexandra Park, a wonderful, quiet little green space with magnificent views over the city.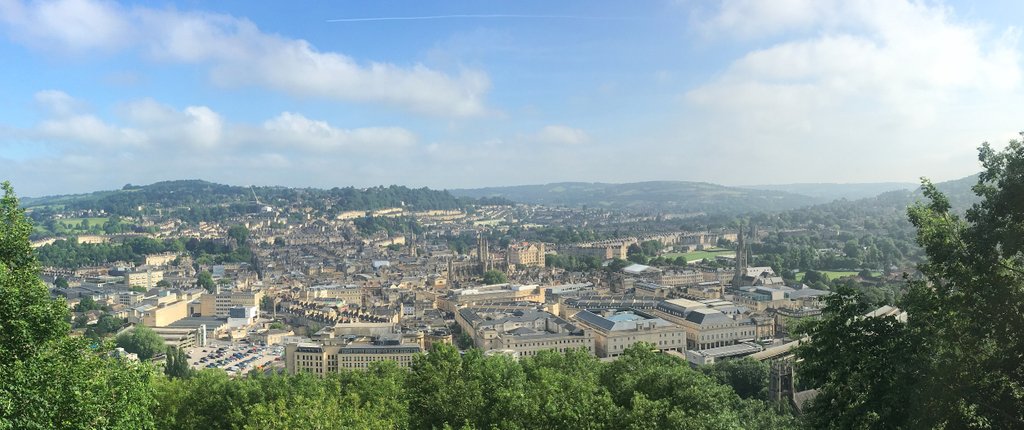 The university of Bath is located on a hill north-east of the city centre. One thing I found hilarious: the university magazine is called Bath Time, the Student Union Club is called The Tub and right next to it you find the campus bar, The Plug!
If you come to study in the UK, make sure you give this lovely town a visit at some point!