Dr Payam Barnaghi, Dr Kieren Egan and Dr Treena Parsons
The journey begins…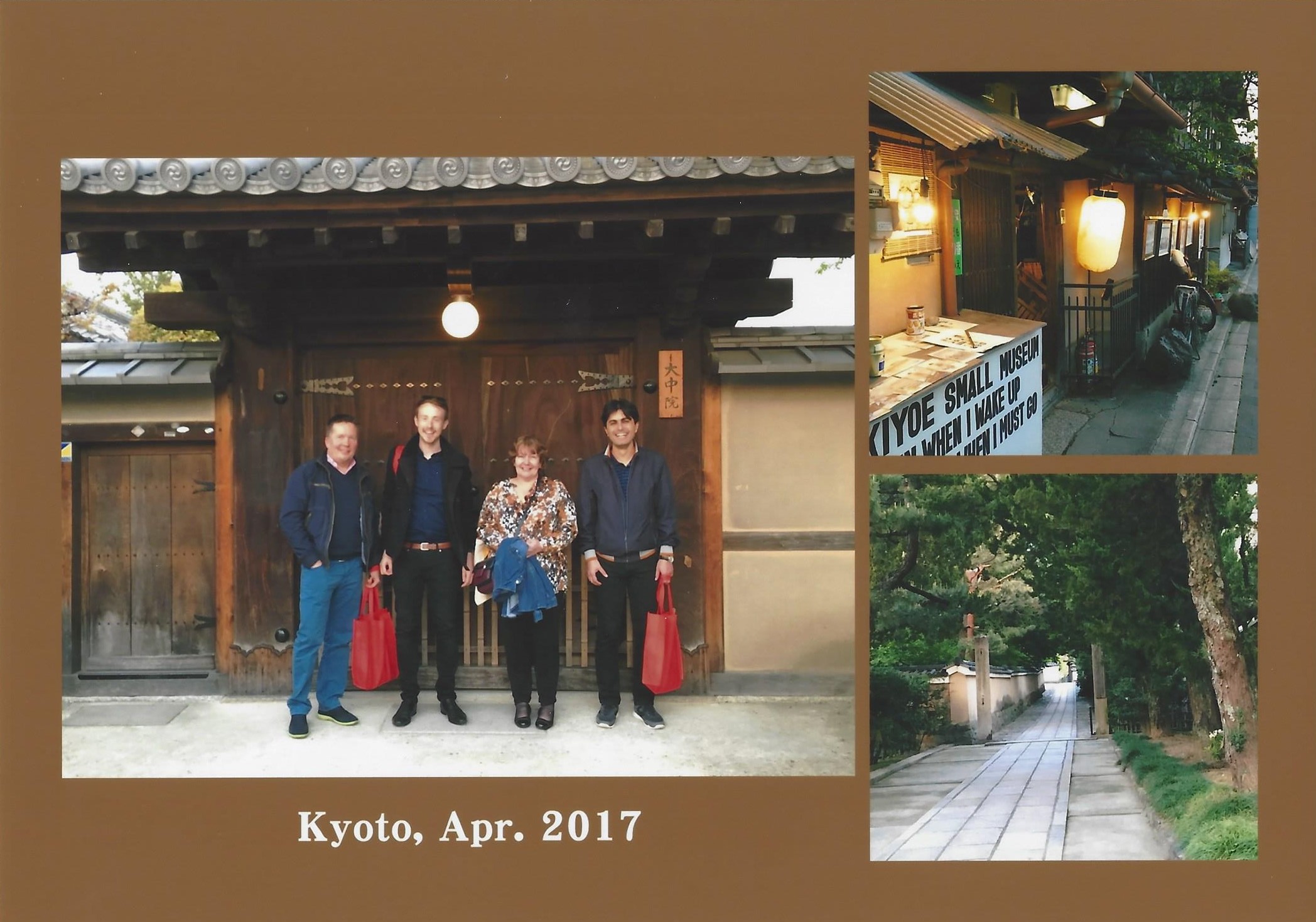 Armed with little more than a Japanese culture and phrase book provided by Professor Ann Gallagher, a few words (Payam could say hello and thank you, Treena could say goodbye and Kieren could count from 1 to 10 ) and a pocketful of yen we set off for the 32nd International Conference of Alzheimer's Disease International in Kyoto, Japan.  The theme of the conference was "Together towards a new era" reflecting the intention to act as a global community to increase dementia awareness and improve the care and treatment of people with dementia worldwide.
Presentations and conference experience…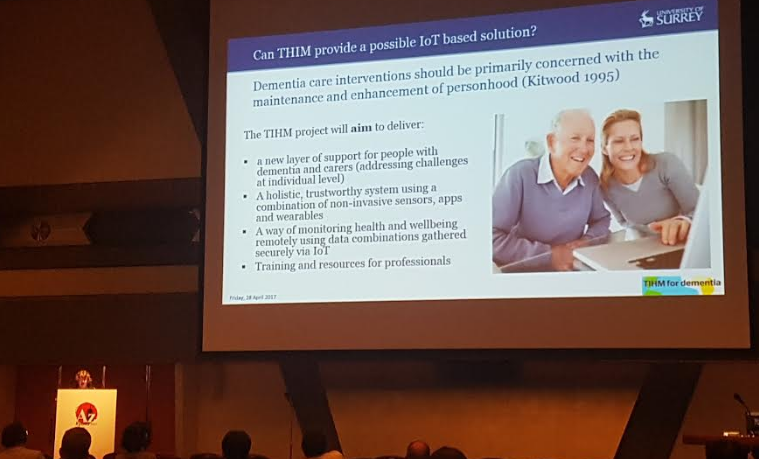 On behalf of the Technology Integrated Health Management (TIHM) project, Treena presented an overview of the TIHM project, in a presentation entitled "An integrated internet of things (IoT) based solution in a dementia care context with Kieren giving his presentation "Empowerment of people with dementia and their carers: Big Data and Machine Learning to the rescue?"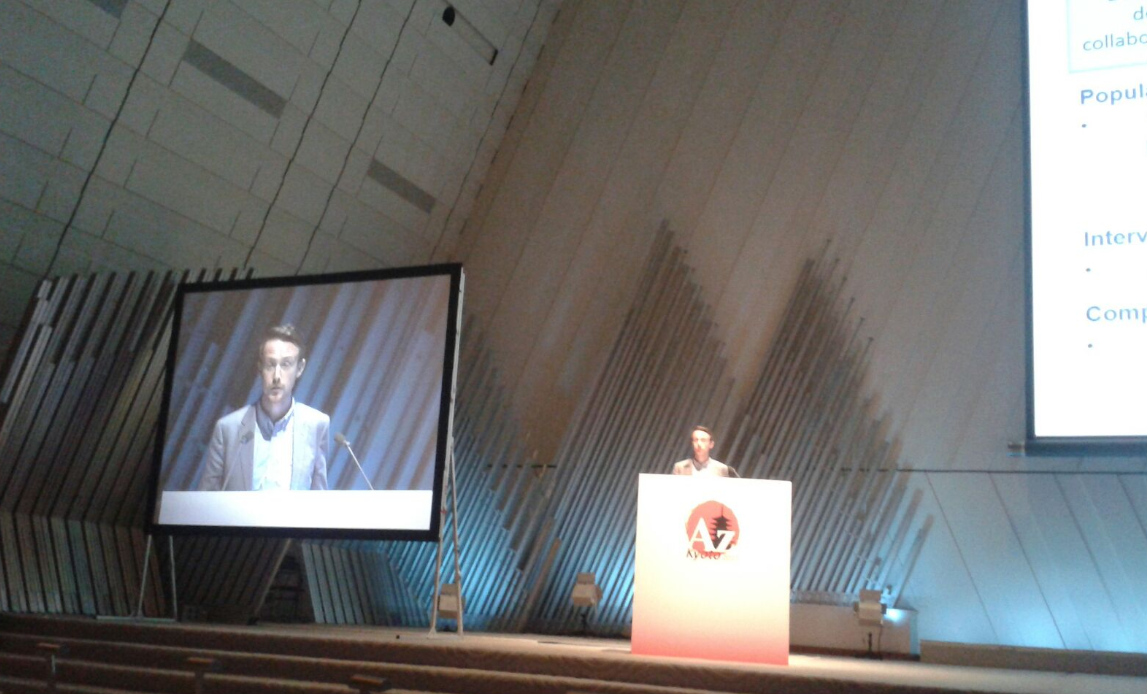 Both talks were well received (for abstracts please click here).  Treena answered questions on the recruitment of participants and the support of people with dementia during the trial and Kieren answered questions regarding big data and more general questions including why the care of people with dementia differs across different areas of the UK (which his presentation had touched on) and the issue of consent in the TIHM study.
Attending the conference gave us opportunities to see other examples of research in progress worldwide and network with other academics and health professionals. The posters and presentations at the conference covered a broad spectrum including the latest research on treatment and care of people with dementia, developing and implementing dementia policy, younger onset dementia and planning for the needs of people with dementia during natural disasters. The technology and dementia sections of the conference were of particular interest to us and included presentations on web based interventions for people with dementia and their caregivers and the use of accessible apps with people with dementia.
We also had the opportunity to hear of the progress of dementia friendly communities throughout the world, with presentations from countries such as Nigeria, Kerala, Japan, Argentina and Canada.  It was fascinating to hear how different countries are dealing with issues such as stigma, lack of resources and raising awareness.  We learned that in some parts of the world dementia is still misunderstood and even associated with madness and throughout the world there is a need to tackle stigma and support people with dementia.  We learned of initiatives such as dementia friendly communities successfully working with village elders in Nigeria to spread the word about dementia, local actors working with dementia friendly communities in Kerala to bring plays about dementia to schools and dementia cafes featuring lots of energetic music and dancing in Argentina. A reminder of the importance of working to make life better for people with dementia and their caregivers.
Japanese Society and Dementia
With a low birth rate and the longest life expectancy in the world Japan has the highest elderly population ratio in the world. According to the Alzheimer's Association Japan, there are approximately 4.6 million people living with dementia in Japan and this is expected to rise to approximately 7 million by 2025.  Japan's dementia strategy, introduced in 2012 funds research and also prioritizes early detection, carer support, the creation of dementia friendly communities and the training of care workers. As an example the support system for people with early dementia in Kyoto (the Kyoto-style Orange Plan) has an emphasis on early detection and diagnosis and early response.  This includes an early stage dementia intensive support team made up of medical and nursing professionals who can assess and coordinate services and visit those not yet diagnosed but suspected of having dementia.  There are also Kyoto Prefecture certified link workers, care managers and dementia cafes.  Dementia services are funded by compulsory premiums for all over 40s and national and local taxation, with co-payments from individuals receiving care of around 10%.
Japan: picturesque and polite!
We discovered many things in Japan.
We discovered that ten small but beautifully presented courses in one meal might be too much for us – after the first night in Kyoto when we ate everything in front of us we learned to eat a little more sparingly. We discovered Kieren is very adventurous with what he is prepared to eat, with Payam and Treena less keen on things such as raw fish (though we did try everything!).  We discovered the Japanese people we met were incredibly polite and hospitable.  They also seemed to prefer everything to be very organised and loved planning things in great detail.
We discovered a stunningly beautiful country, with a rich heritage which we would love to visit another time for a very long holiday! We also discovered amazing toilets with more functions than we could figure out, incredibly clean trains (they even vacuum the seats at the start of every journey – imagine that on a British Rail train!) and the custom of everyone bowing to each other – very charming!
The conference message
The main message we took away from this conference is that dementia is a global challenge and there is a vibrant, global community working on this challenge. Dementia does not have borders, is not culture specific and attending this conference was a reminder of this and encouraged us to continue working "together towards a new era".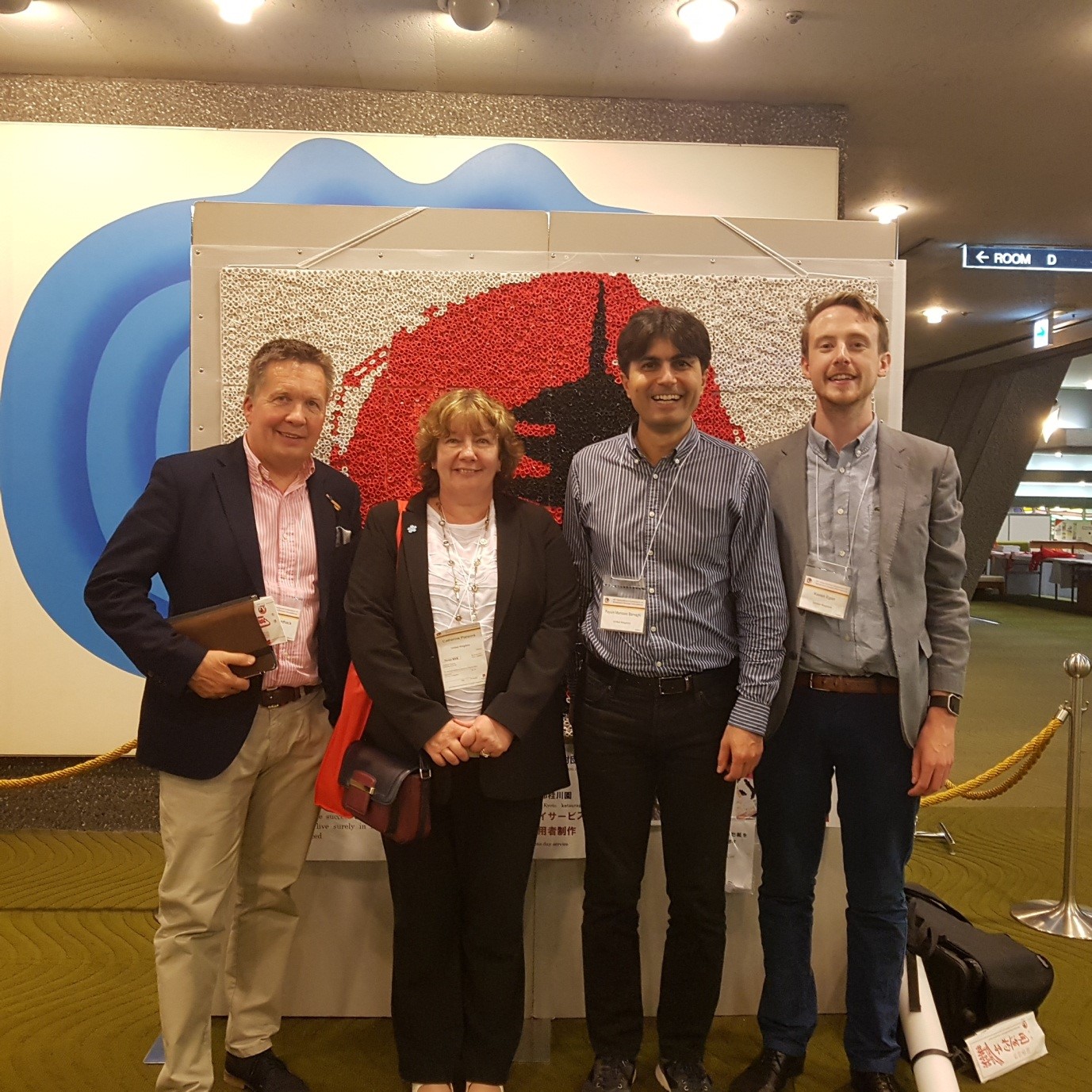 If you would like more information on our work and the TIHM study please contact us directly, c.parsons@surrey.ac.uk and k.egan@surrey.ac.uk