Dr Pat Colliety
Director of Studies for NMC, Senior Teaching Fellow Professional Qualification Lead
The first thing to say about the experience of teaching in Stavanger is that if you get the chance to go, do. It is very easy to get there with direct flights from Gatwick. However, beware the dreaded self-check in machines. As with all do-it-yourself machines, I ended up having to call for a human to sort it out.
However, once that hurdle was successfully negotiated, the rest of the trip was easy. I added the weekend either end of my teaching, which meant that I had time to explore the town and the area. This is a view of my daily commute to the university. I think that you will agree that it is slightly more pleasant than the A3.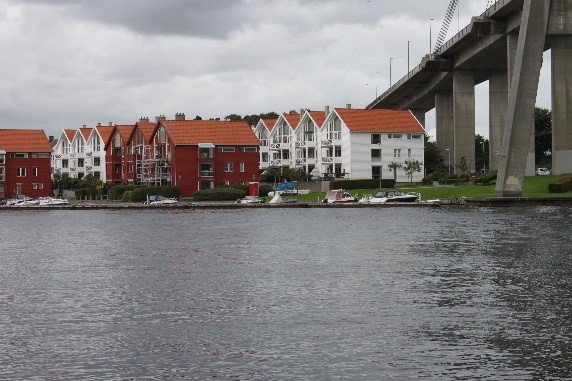 The staff at the University were extremely welcoming. As with any trip, I was embarrassed by their flawless English and my complete inability to even attempt their language. I was asked to run a staff seminar, which went well until one of the participants let slip that she had just completed her MSc dissertation on the topic, which rattled my confidence somewhat!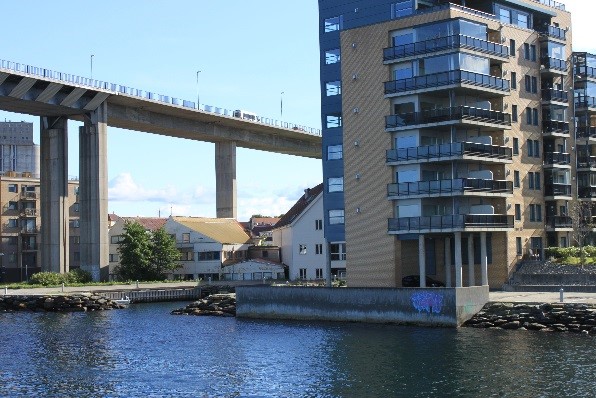 I was then asked to deliver sessions on child development, which I was comfortable to do. Fortunately the students also spoke flawless English and were very tolerant of a strange woman turning up to teach them. They were polite enough to say that they enjoyed it and found it of interest.
My main teaching was helping with a simulation of dealing with aftermath of a bus crash. First we practiced putting on neck collars and getting people on to back boards. Then some volunteer casualties stuck on some realistic wounds, climbed out of a window and went to lay down outside. The rescuers then went and sorted them out, carried them back in through the window and in to the classroom. My question to each group in the debriefing session was 'How did it feel being strapped on to a board and carried?" They all said that it was not a pleasant experience and that they felt totally helpless.
Teaching successfully negotiated, I then went sightseeing. Had you told me that I would find a museum about oil exploration in the North Sea interesting enough to spend 2.5 hours there, I would have laughed at you. However, not only was it all fascinating, there were lots of buttons to push and levels to pull and diving suits to climb in to.
Then there were the fjords. My goodness me. I was completely awestruck by them. They rank as one of the most beautiful places I have ever seen. The pictures do not do them justice at all.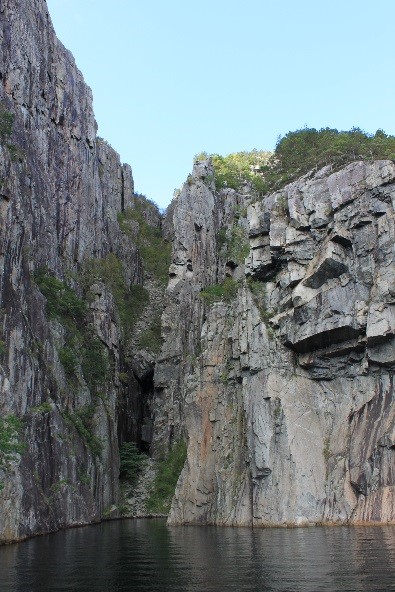 The town is lovely, lots of places to eat and drink. It is a cruise port, so you can go and marvel at the sheer size of the cruise ships and dream about having enough money to travel on such a thing.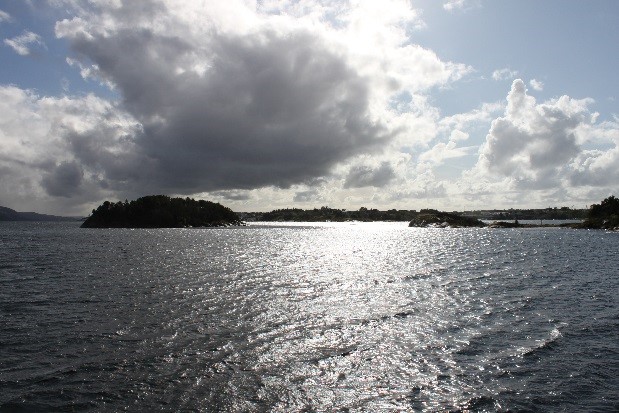 To conclude, if you get the chance, go!