2017-01-12
by: Lina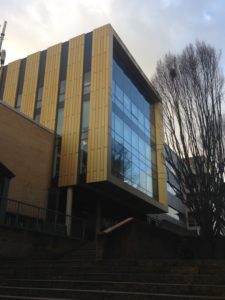 Hey!!
Happy new year guys! I hope you are well and have a great day!
(Btw, that building is our library building! It's so huge, isn't it? XD)
This week is our revision week as next week, is our first exam week (usually last for 2 weeks).
As a good student I am (lol, maybe XD), I head to library to get some studying going.
My routine for studying in library is to head to simply fresh (Like Indonesian's Indomaret) and buy bunch of snacks to accompany my study.
(Can't study without snacks!)
Anyway, once I'm there and bought my snack…
the whole library is so packed with students revision their subjects!
Like, yoooo!!! Look at this!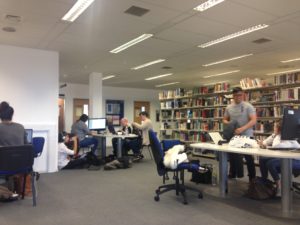 But seriously, what's shown there is nothing when I was there.
I was shocked of how man people there are and as someone who goes to library often for doing assignments or ordinary study or just hang out to get some wifi!
Seriously, it was so packed!
I almost couldn't find a place to sit because how packed it was!
Then I found my place to sit!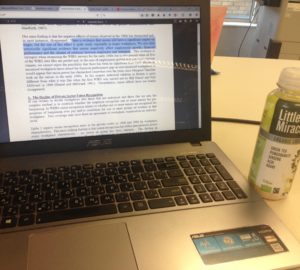 Was doing my own revision for a few hours, then looked at my messages, only to be welcomed by piles of messages from anime Society to invite everyone in uni grounds to play some games.
Fortunately, few people indeed in uni grounds and then we head to the designated place!
We played like 2 hours I guess (started at 8pm to 10pm).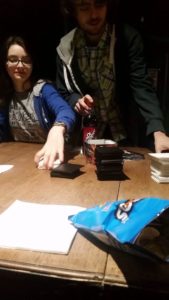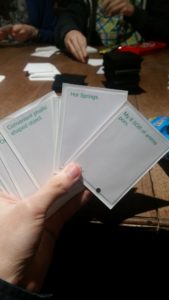 Those are pictures from my friends btw. I nicked the pictures from them XD
We played cards against humanity: anime vers.
Someone really took the time and printed it for playing.
Anyway, it was really nice and so joyful. Lol!
The society I am in is Anime society and they are really friendly and very fun.
We talked about various anime and anime related topic while we played.
Very fun XD
I just want to tell you guys that! Oh and also! The next day (which is today!) ! Is snowing!!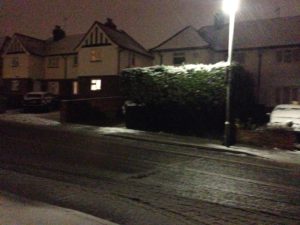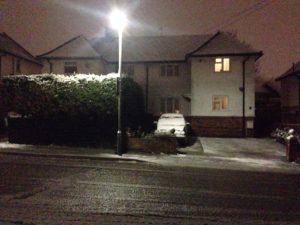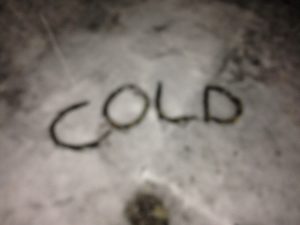 The last picture is very blurry but you get it anyway!
3 years In a row, I got snoow!!
Yaaay!! I'm SO EXCITED XD!!!
Anyway, that's all for now!
I need to get back to studying too XD
The pain of studying~
But it will be worth it!!
See you again!!
LINA