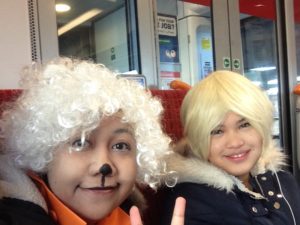 Hey everyone!
Back again with me, Lina!
Yesterday (Saturday, 21 January 2016), I went to a geek meet up called "London Big Geek Meet up" . It's completely free but the travel train need to be pay tho (yeah if course).
Anyway, It was my first time and it was soo much fun!!
I met a new friend on my way to the venue (in London Waterloo station), talked to people who I found interest in 😀
And more importantly, I met people who live nearby (London and surrounding) and talked about what we like in anime/game!
Mostly anime tho :p
Ps: this is not something University of Surrey provided. I went to couples of anime Con and have multiple of connections in the otaku community. So, this is just me get together with people who are the same interest as me.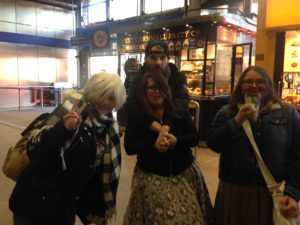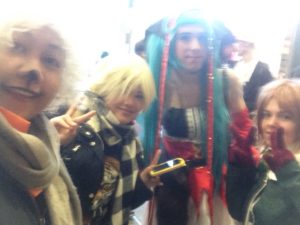 This is me with people who I met there!!
We even exchanged fb and Instagram to keep in touch with each other :3
We plays together with people in namco Arcade, near London Eye :3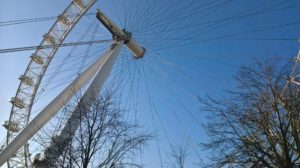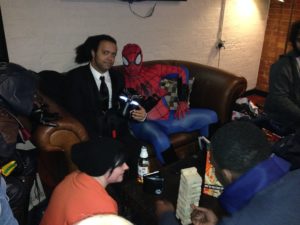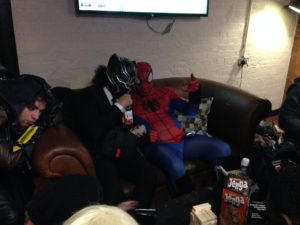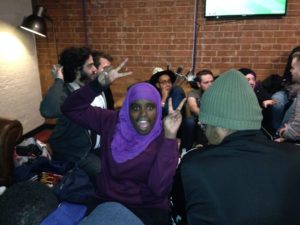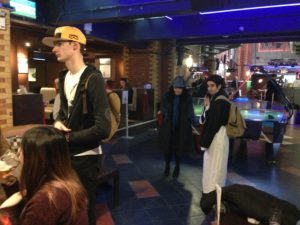 I took mostly the pictures but I nicked 1 or 2 pictures from my friends because my phone is literally dead TT*TT
ANYWAY!!
we went to the geeky places in London that I never knew about In London!
Went to geeky shops!!
Places to get figurines/manga/comic or any otaku merchandise!!
It lasted until afternoon!
Then we went to china town in the evening to get food!
We are starving!!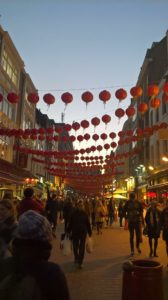 It was China new years! So there are lanterns everywhere!!
We went to Japanese shops to buy us some Japanese merchandise!!
Went to Japan Centre because we need some Matcha XD
seriously!!
It's really really fun!!
I'm so happy to went there and got to meet people who loves what I'm interested XD
I think that's all for now. I just want to write this to you guys and how much I love writing this awesome experience to you guys!!
If I go to stuff like this again, I will definitely will tell you guys again XD
Lovely meeting this guys!!
You guys too!!
See you in next posting!!
Lina ^_^v