Hello everyone!
Lina here!
Have you read my previous update? you do? Good!
As I have time to write something before continuing to my study (I am now doing revision for Accounting).
Anyway! today, I will be telling you about the Year end eat out. Usually, not long after a committee change, the whole society are planning to hang out with the new committee. The voting is held on 3rd May, 2017. I voted too!
So, if I am not mistaken… this dinner was in 24 May, right after a few anime watching session. We went to Yo Sushi, a Sushi restaurant with conveyor belt. So most of the time, they serve the Sushi through that conveyor belt.
It was nice and we talked a lot. The staff in the restaurant is also a weebo XD (ps: he actually a cool dude. He gave us anime openings while we ate and also know a lot of anime too!).
A fun experience and very funny! One time, there was a song. Cruel Angel Thesis (if you know Neon Genesis Evangelion, you know this song). When the staff guy played that song, suddenly almost all the Society member did sing along to that song. I did that too for the lols XD
We did some sing along for a few anime songs too and we joked that if we keep things like this, we might be kicked out. We were the loudest customer and by God, it was a cringe worthy XD but it was fun.
It was so fun!
Here are some of the photos I took!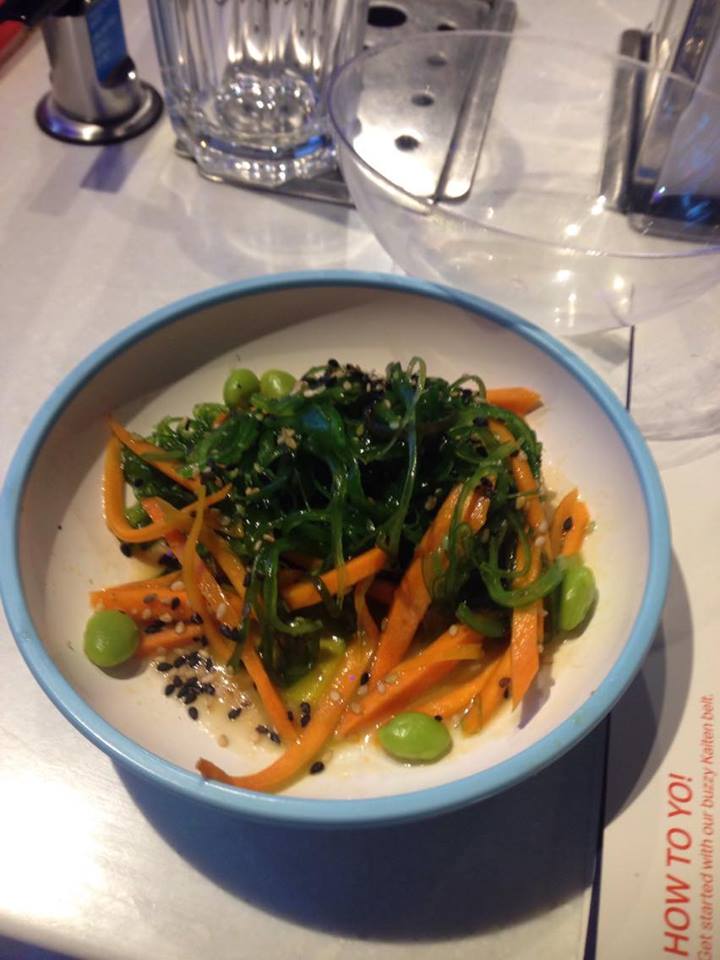 I am not sure what is this but this is very delicious!! I love it XD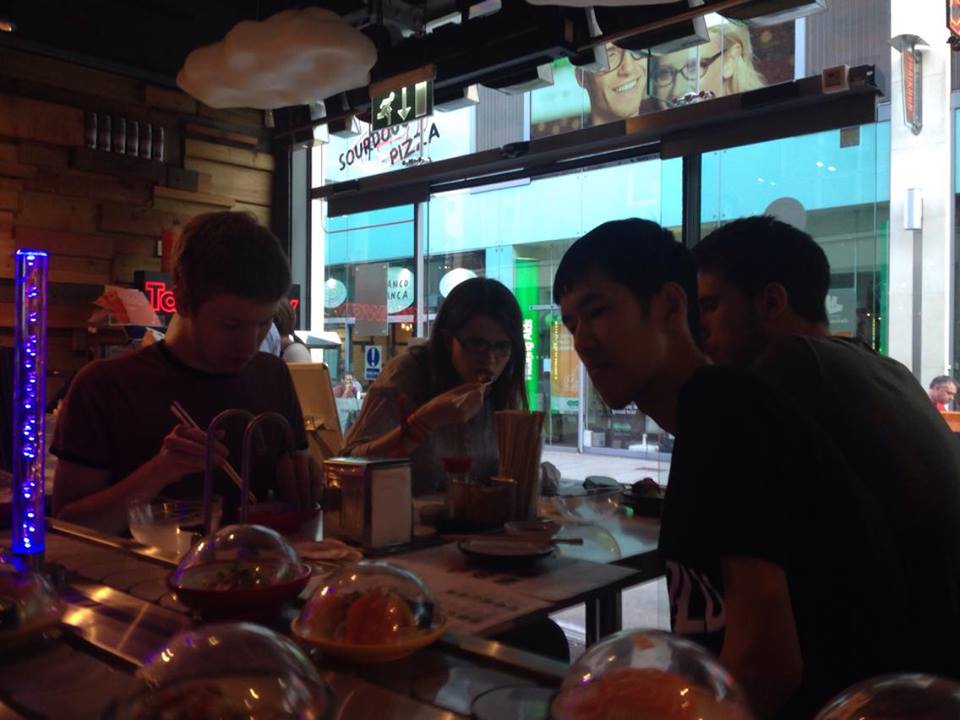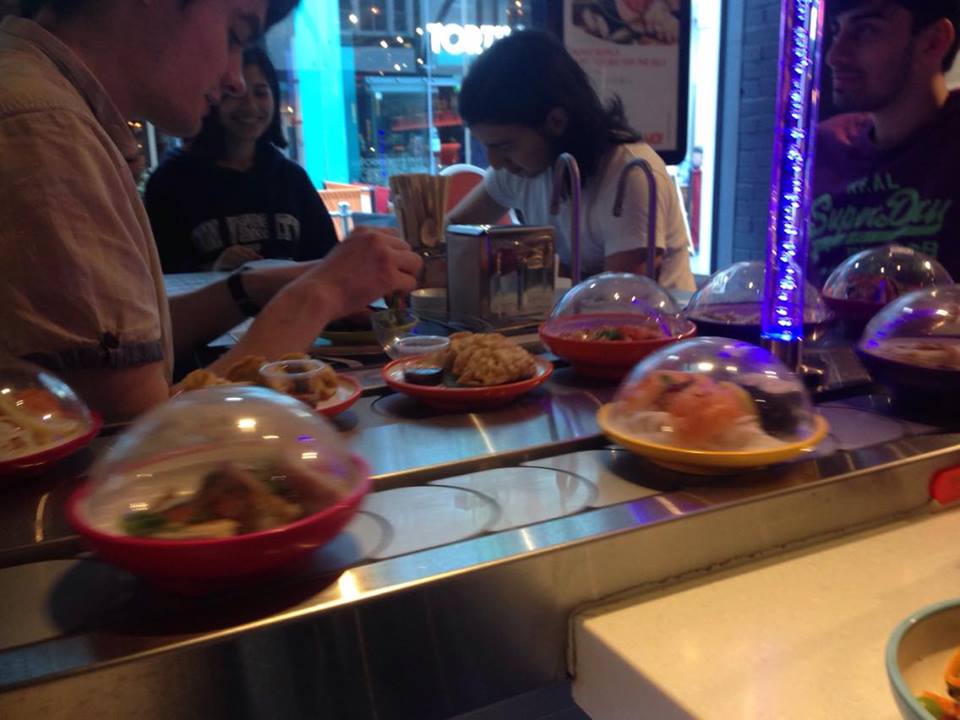 They serve relatively affordable meal with nice taste XD
Look! the conveyor belt!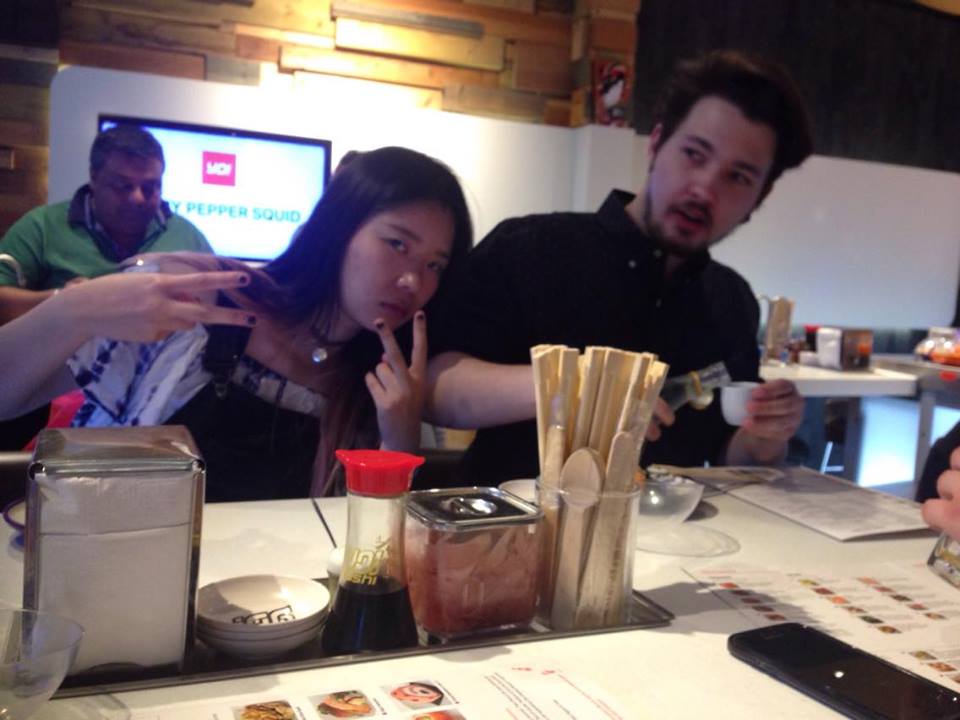 These two are awesome peeps XD
One of them love "Love Live!!". Guess who?? XD
Anyway!
It was nice to be with them and eat together!
After nice meal, tummy full, it is time to go home.
Although the for some of us, we stayed to do something but that's a secret XD
To conclude, it was a nice day. Fun to meet them and very very enjoyable day! I didn't regret meeting them at all. LOL! They are very fun XD
I am signing off now!
Thank you for reading!
Lina.