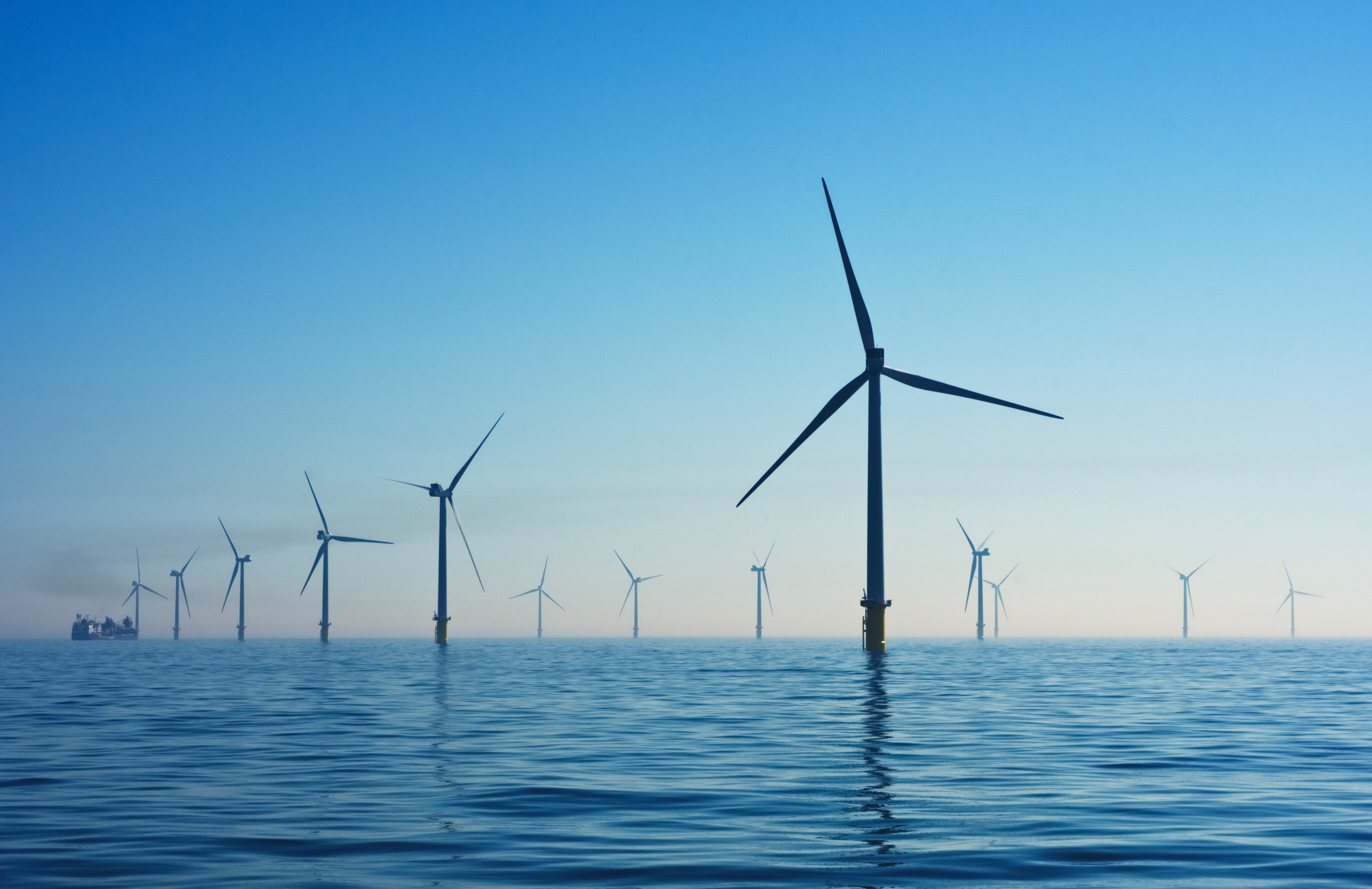 The effects of climate change are here, and they're set to get worse. We must adapt immediately.
It's not just us in the UK or EU that is witnessing the peculiar and stark changes in the weather throughout the years; this experience is global. Climate change is worsening, and increasing the frequency of unbearable heatwaves, devastating floods, ravaging wildfires, deadly cyclones, and many more natural disasters and extreme weather patterns. The Earth's weather has before fluctuated with a series of ice-ages and warmer periods, but according to the Met Office, "By burning fossil fuels… human activity has quickly become the leading cause of changes to our climate". Our current climate change challenges are compounded further by the recent Intergovernmental Panel on Climate Change (IPCC) report, in which it projects that the Earth will surpass the Paris Agreement's 1.5°C boundary by 2040 with current Greenhouse Gas emissions. The UK recently hosted COP26, an annual UN conference on climate change, and this is seen as a crucial opportunity for not just the UK and EU, but the world to organise and publish their national objectives for reaching Net Zero, and more. However, the results of COP26 have not been as successful as previously anticipated.
During an Institute for Government (IoG) webinar about Climate Change Adaption, Richard Blewitt the Executive Director International at the British Red Cross had said we are on a "race to resilience". According to Richard, only 42% of the UK public think flooding has serious impacts in the UK, and 1 in 4 Britons think the UK is not hot enough to experience a heat wave. However, according to the Royal Meteorological Society's report of the State of the UK Climate 2020, "Severe and widespread flooding in February 2020, at least as severe as that of November 2019, was due to storms Ciara and Dennis, arriving only 1 week apart", and "On 31st July, 37.8°C was recorded in Greater London making this the UK's third warmest day on record".
In recent events, climate scientists were shocked by the scale of floods in continental Europe, particularly in Germany, according to the Guardian. Whilst a deadly heatwave baked the west of the US and Canada with temperatures almost reaching 50°C, over 180 European lives were claimed by record-breaking floods in the Netherlands, Belgium, and Germany. The German Interior Minister, Horst Seehofer, had said that Germany "must prepare much better", and that "this is a consequence of climate change", the Guardian reported.
These changes in our climate are present, and they're only going to degrade. Political actors are developing strategies and policies to combat the acceleration of climate change. The United Nations Net Zero Coalition, including the UK and European Member-States, aim to keep global warming from exceeding 1.5°C by 2030, requiring countries to cut emissions by at least 45% compared to 2010 levels. This goal is ambitious and will in theory keep our planet's temperature within an 'acceptable' range of warming, but does it go far enough? The recent IPCC report (p. 30) indicates the global surface temperature will reach and surpass 1.5°C by 2040 with current Greenhouse Gas emissions. Only with significant changes to how we live, can we expect to lower emissions and experience a decline in surface temperatures. For now, we are living in a world which will get warmer; we must be fully aware that not only are things already challenging, but they are guaranteed to depreciate further. If this is the case, what can we do?
The UK government has a motivating climate action plan with the goal of reducing greenhouse gas emissions by at least 68% compared to 1990 levels, and they aim to achieve this with a ten-point plan for a "Green Industrial Revolution", including advancing offshore wind, exploring low carbon hydrogen energy, increasing green public transport, "Jet Zero" and "Green Ships", investing in carbon capture technology, and much more. According to the Guardian however, critics have claimed that the government's current climate action plans will not deliver emission cuts pledge, and that they are relying on technologies that do not yet exist, such as Jet Zero.
Beyond the government's climate action plan, the UK hosted COP26, the United Nations' annual climate change conference. During this conference, states updated their national plans to reduce emissions in-line with the Paris Agreement as we drift towards the crucial timestamp of 2030. Not only was this event a critical moment where countries commit further to tackling climate change, it is was an opportunity for the UK to be a leader in a time of crisis; the UK claim to be the fastest G20 country to decarbonise since 2000, and was the first major country to sign the pledge of reaching net zero carbon emissions by 2050 into law. The UK is not shy in its commitments to climate change mitigation and adaptation, supported by its Adaptation Communication, published in advance of COP26. But it's not just national plans and commitments that take place at COP, it's also a place where finance can be brokered to ensure climate governance is underwritten, and gets not just the UK and EU, but the world on target for limiting global surface temperatures to 1.5°C.
Unfortunately, COP26's results were not as ground-breaking as envisioned, and was interrupted by a flurry of corruption and sleaze scandals in British politics. According to the BBC, whilst countries pledged further cuts to emissions of carbon dioxide, these reductions will only limit global warming to 2.4°C, which is 0.9°C over the Paris Agreement's 1.5°C target. There was an explicit plan to reduce the use of coal, but countries only later agreed to 'phase down' coal usage, instead of 'phase out'; this was due to an intervention from China and India, who are heavily reliant on coal for energy. A variety of other actions were agreed, but these are all not legally binding, giving COP26 observers second-thoughts as to whether this is tangible progress or not. On the bright side, there was an agreement to pledge more money to help poor and developing countries cope with the effects of climate change and invest in renewable technology; a trillion-dollar-a-year fund from 2025 from wealthy countries will in theory go towards this investment. Although, this was agreed after a $100bn-a-year fund by 2020 was missed.
Across the English Channel, the EU's Green New Deal is bold and aims to ensure that Europe is the first climate neutral continent in the world by 2050. Funded by €1.8 trillion, the plan has produced policies, and made the goal to reduce net greenhouse gas emissions by at least 55% by 2030 compared to 1990 levels, legally binding; this is the first step to European Net Zero. The EU Green New Deal will also keep the EU in line with the Paris Agreement, with the aim of keeping global temperature increases to "well below 2°C and pursue efforts to keep it to 1.5°C".
To achieve this goal, all sectors from industry and energy to transport and farming must decarbonise, and this can only be accomplished in tandem with fellow EU Member-States. According to the European Commission, "Energy production and use account for more than 75% of the EU's greenhouse gas emissions", therefore, decarbonising this sector is critical to achieving the 2030 climate objectives and Net Zero by 2050; a plethora of strategies will be utilised on energy system integration, renewable offshore and onshore energy, hydrogen, methane, and much more. Importantly, the EU's plan is only feasible if all Member-States can meet their national targets and cooperate on a regional level. In addition, the European Commission has an EU strategy on the adaption to climate change, with goals to become climate resilient by 2050 to adapt to the unavoidable impacts of climate change. It claims, "Halting all greenhouse gas emissions would still not prevent the climate impacts that are already occurring", and "Climate change is happening today, so we have to build a more resilient tomorrow". What does adapting to climate change look like?
During the IoG webinar, Right Honourable Baroness Brown had said that "we have to recognise that it will be uncomfortable to live with climate change, and the more damage we allow, the worse it will become". Climate mitigation is important and ongoing, but adaptation to climate change is a necessity. Areas in the UK and Europe that are prone to flooding will need investments in early warning systems and homes on the coast should have backup energy sources, such as solar; places at risk of severe droughts and wildfires will need increased firefighting resources and contingency plans. Areas at risk of significant heatwaves need to alter homes to combat overheating, new homes must accommodate increased heat, and water-saving technologies must be invented and utilised.
However, not all responsibility lies with the individual; a 2017 study found that "just 100 companies have been the source of more than 70% of the world's greenhouse gas emissions since 1988", the Guardian reported; whilst we must become resilient to the effects of climate change, more pressure must be applied to the corporations that produce most emissions. It is true that they are providing services and products that consumers desire, but without pressure to innovate and reduce emissions, we won't find alternative services and products which are desired, and sustainable. Therefore, there is a responsibility for corporations to adapt to a new marketplace that is sustainable, as regenerative as possible, and good for the environment.
Overall, we are experiencing the effects of climate change, and these will increase in severity over the next 30-years and beyond if the world cannot decrease global surface temperatures; with current emission levels, this seems unlikely. Despite the best-case scenario, we are predicting an uncomfortable 30-years of increased and emphasised extreme weather and natural disasters; climate change mitigation is key, but climate change adaptation and resilience is a necessity.