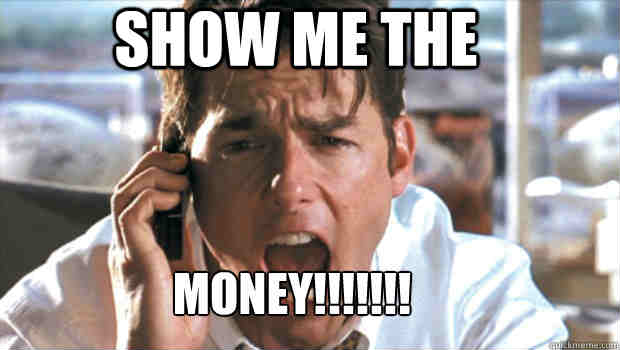 Money is something very important to think about and consider going to University – especially when you are looking at going abroad. This week I thought I'd touch on the support available for Portuguese (and EU) students as well as some tips and tricks to deal with money once you are in the UK.
If you are considering applying to Surrey, or any University in the UK, it is important that you are aware that tuition fees are not the same as they are in countries such as Portugal. Tuition fees in a public Portuguese university are capped at €1 063.47 per academic year, whereas in the UK fees are significantly higher. However, as an EU student, you will be charged the same tuition fees as home students.
Studying in England – £9 250
Studying in Scotland – No fee
Studying in Wales – £9 000
Studying in Northern Ireland – £4 160
Tuition fees for universities in England and Wales may seem (and are) quite high, but another advantage of being an EU student is that not only are you entitled to be charged the same rate as home students, but you can also access the government's student finance system, essentially meaning that government will lend you the money and pay the institution your tuition fee (i.e. you don't have to pay anything to your institution during your studies).
For the University of Surrey and other institutions in England (please follow this link for institutions in Scotland, Wales and Northern Ireland), you will need to fill out the EU18N form. Unfortunately, at the time of me posting this, there is currently no online application system, so everything needs to be sent by post. The application system is a bit time consuming since you need to provide several supporting documentation, however, once it is done, you don't need to worry about paying tuition fees any more.
The system also allows you to repay your loan in a very simple and financially friendly way. Essentially, you will only need to repay the Student Loans Company 9% of everything you earn over £25,000 per year and the loan is completely whipped off after 30 years even if you haven't repaid everything by then. Therefore if you decide to study a Master's degree or your first job isn't the best paying job out there, no government official will come knocking on your door and demanding you pay back the loan. This eliminates any pressure, as the repayment is also treated as a tax, and taken off your monthly salary directly.
! Please be aware that this information is correct at the time of publication (Dec. 2018), and due to the UK leaving the European Union, the British Government has so far only confirmed that this scheme will continue for EU students applying in the 2019/20 academic year !
Of course, tuition fees are only one part of the equation – you will need money to support your living costs over your time here. Many universities including Surrey provide several scholarships, bursaries and grants for EU students so it is worthwhile taking a look at what your institution offers, and what the application deadlines are.
As you know, the currency in the UK is the Great British Pound (aka the sterling). This means that, if you're not from the UK you will need to deal with exchange rates. This can be scary if you've never had to worry about this sort of issues before, but I found an easy system of transferring money from back home to the UK without losing out on loads of fees and commissions.
Once you come to the UK, you will need to set up a bank account. As a non-UK student, you are unfortunately not eligible for the many perks and nice conditions such as overdrafts offered in UK student accounts. Many big banks like Santander or HSBC offer standard bank accounts for EU students, however almost all charge a £5 or £10 monthly fee.
Now, I don't know about you but I'd rather not pay a monthly fee. A personal recommendation, which has so far worked brilliantly is Monzo – an online bank that allows you to easily set up a standard current account with an associated debit card in just a few minutes, and at no extra cost for EU students. Monzo also allows you to set up a monthly budget and set spending limits and targets, which is great for students! Since Monzo is a UK bank, if you transfer money from a non-UK bank in Euros or other currencies into your bank account, you will be charged a fee over the current exchange rate.
To avoid this, I recommend you use Revolut. Revolut allows you to transfer in money in any currency, and spend or convert it and transfer it out to another account at the current inter-bank exchange rate with no commission or fee (up to £5,000/month or equivalent). This allows you to save quite a lot of money in the long-run – remember, you are a student, every penny counts!!
As per usual, if you have any questions or comments, feel free to email study@surrey.ac.uk or use the comment section. I will be more than happy reply!
Till next time,
David