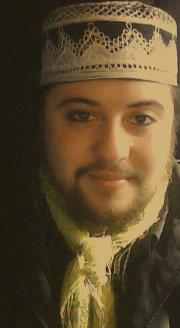 Dr. Y Gavriel Ansara studied MSc Social Psychology followed by a PhD at the University of Surrey from 2009-2013, and is currently working as Senior Health Policy Officer at Australia's National LGBTI Health Alliance. His work on gender identity is particularly relevant in light of Facebook's recent recognition of 50 new gender options – a move that is welcome but yet to be available outside the USA.
What attracted you to study at Surrey?
I came to Surrey to do a PhD with Dr Peter Hegarty. Peter suggested that I apply for the MSc in Social Psychology first, because my first degree focused on health. The MSc not only improved my knowledge of psychology but also gave me a thorough and advanced education in research methods. I was attracted to Surrey because of the rigorous training in critical thinking and the integration of creative innovation with practical, evidence-based science.
What is your strongest memory of your time at Surrey?
My strongest memory of my time at Surrey is the experience of being surrounded by peers who valued critical thinking and intellectual creativity. When I think of the School of Psychology, I picture the camaraderie and excitement of lengthy conversations with my supervisor and research group. I recall the moments when my understanding of the world was transformed by these dynamic interactions.
How did you change as a person during your time as a Surrey student, and how has your time here influenced your life and career since then?
During my time at Surrey, I sharpened my critical thinking skills and learned to be an independent researcher. I went from having virtually no knowledge of statistics to winning the 2012 Transgender Research Award from the American Psychological Association for making an original and significant contribution to the field with my quantitative research. This research was the first peer-reviewed journal article on cisgenderism, the ideology that delegitimizes people's own understanding of their genders and bodies.
My decision to accept an 18-month position in national health policy before exploring academic job options was influenced by my experiences at Surrey. I now understand how researchers can use their findings to inform public policy in a way that will make tangible improvements to people's lives.
Tell us a bit about your current organisation and your role in it.
The National LGBTI Health Alliance is Australia's national body for organisations and individuals that work to improve the health and wellbeing of lesbian, gay, bisexual, trans and intersex people. My position involves serving on a range of national research and policy advisory groups that address the needs of marginalised populations in the areas of ageing, home-based health services, medical benefits, and other aspects of national health policy. I lead on the development of research, policy documents, and complex correspondence on a range of health issues that affect people whose genders, bodies, and sexualities have been marginalised.
As part of this work, I have been invited to testify at an Australian Senate Committee Hearing on the involuntary and coerced sterilisation of intersex people. I also serve as the Alliance's external liaison, providing advice on LGBTI inclusion at a national level to government, researchers and service providers (including, for example, the Australian Institute for Health and Welfare and the Australian Medical Association).
What do you find most enjoyable about your line of work and why?
I enjoy being able to make a difference on a national scale and to see the beneficial results of health policies that I help to implement. It is deeply rewarding to be able to apply my PhD research findings to my current work. In the past year, I have contributed to several major changes in Australian legislation and policy. Each day, I get to follow and respond to breaking news; it is exciting to join others in making history happen.
Read more about Gavi's work at http://ansaraonline.com/