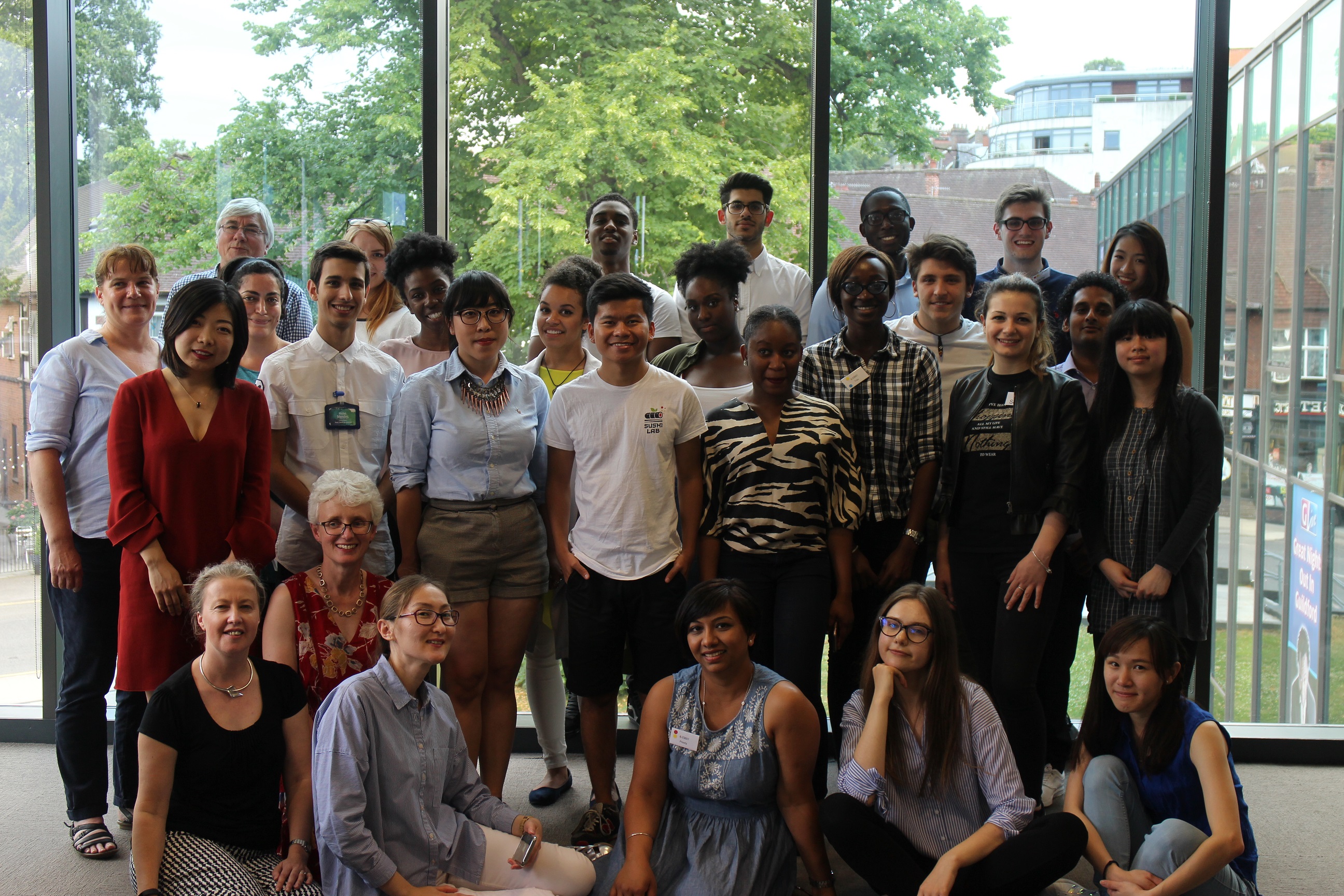 The 12th annual Enterprise Summer School sponsored by Santander Universities took place between 20th – 22nd July 2017. The summer school is run jointly with University for the Creative Arts and is an intense three-day introduction to the world of enterprise. This is the second year in a row that the summer school has sold out.
Led by experienced facilitators, students work on a real business challenge, meet inspirational entrepreneurs, network with like-minded students and meet mentors to gain skills and knowledge which enables them to develop their own business ideas in the future. This year, sudents visited and worked on a marketing project for Sushi Lab, a local business founded by former University of Surrey student Calvin Jor.
Speakers at the event included serial entrepreneur Simon Hulme, Speaking in Public's Ges Ray, Passionate Innovation's Nigel Biggs, and guest entrepreneurs Sandy Chandler and Guillame Devinat, and Jade Olivierre. The University of Surrey's Entrepreneurship lecturer Will Lanham-New also shared his entrepreneurial journey since founding D3TEX.
Students had the opportunity to be mentored by local business people, including local entrepreneur and start-up coach Steve Bridger; patent attorney Catrin Petty from Venner Shipley; start-up consultant Anca Popa; industry leaders Phil Burton, Jeff Bayley, and Benjamin Ellis; FdK Design Consultants Simon and Marian de Kretser; business consutlants David Spouncer, Janet Preston; and local social impact investor, entrepreneur and business coach Chris Kuchanny, who also drew upon his experience as the chairman of a charity to lead two popular focus groups on enterprise that makes a social impact.
The Enterprise Summer School received great feedback from students:
"A fantastic opportunity – thank you. I feel inspired and motivated to move my business plan forward."
"I personally think this is the best experience that I have had at Surrey University."
"It's been a great learning experience which provided me with a lot of inspiration, as well as knowledge that would equip me with future careers. Thank you!"
"Thank you so much for this fantastic experience."