In 2019 Katie O'Brien won a Santander PhD Mobility Award to travel to South Africa to meet with the collaborators in her research project, investigating the relationship between sleep and HIV. Collaborators were based at both the University of the Witwatersrand, Johannesburg (WITS) and the University of Cape Town (UCT).
As I work remotely from the University of Surrey, the research visit allowed me to gain greater understanding of the project, as well as meet the participants, increasing my connection to it.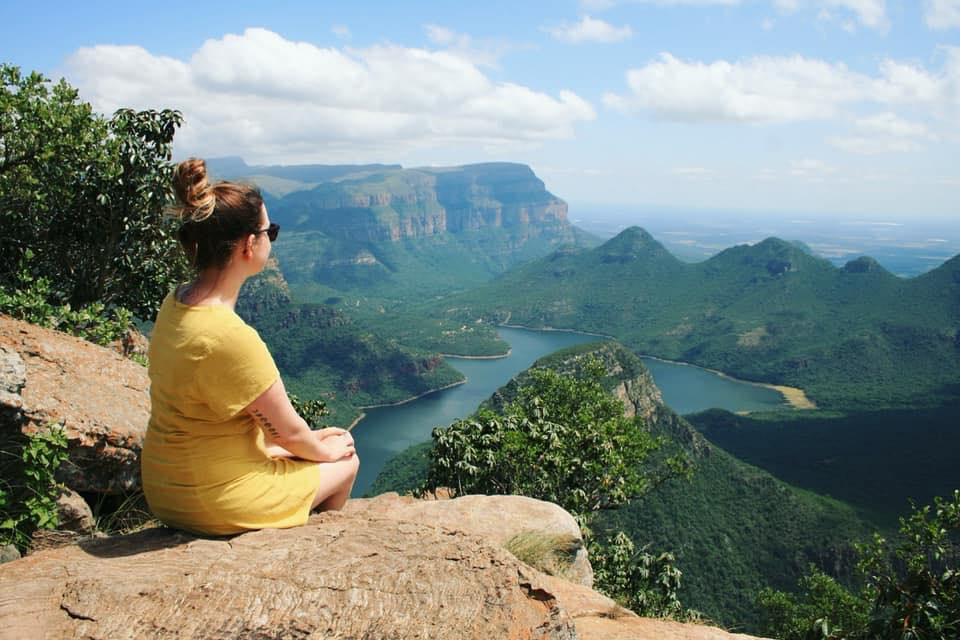 Most of my visit was spent at WITS' rural facility, a research site close to Kruger National Park. I was able to meet the participants and assist with daily questionnaire and sleep data collection which are used as part of my PhD project. Being onsite allowed me to trouble shoot some data collection issues, helping to move parts of the project forward. Having in-person discussions with our collaborators was massively helpful and enlightening and I was able to refine my own research aims and objectives. Following my time at WITS I visited UCT to discuss and plan analysis of sleep data with collaborators there.
While at WITS I spent most time with sleep and immunology expert Dr Karine Scheuermaier, including setting up participants' sleep monitors. I also met several times with Dr Xavier Gomez-Olive, project lead, an expert in epidemiology and surveillance in large cohorts, gaining greater understanding of the day-to-day running of the research project and discussing the feasibility of my own ideas for the project. I also worked daily with the post-doctorate researcher, Dr Johanna Roche, an expert in sleep recordings allowing me to train further on sleep recordings and learn about equipment trouble shooting. Finally, I met with Dr Dale Ray at UCT, an expert on wrist worn activity monitors and had a productive discussion about how to analyse this data.
In summary, my trip to South Africa was massively beneficial to the progression of my PhD project, enabling me to refine my project through open discussion with collaborators and get to meet participants in the study. It allowed myself to connect with the project and understand the importance and impact of my PhD research. It also provided a life changing cultural experience and one that I will never forget!