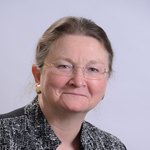 Glynis Breakwell, who had been a Prize Fellow at Nuffield College, Oxford, was another of Terence Lee's appointments and arrived in 1981 as a Lecturer in Social Psychology.
By 1990 Glynis had become Head of the Department and gained her chair in 1991.  During her time as Head of Department, the student numbers in psychology tripled and the postgraduate community was reshaped and the number of MSc courses expanded significantly – leaving the department one of the largest psychology departments in the UK.
Glynis held the posts of both Head of the School of Human Sciences from 1997-2001 (the School comprised Psychology, Economics and Sociology, when Surrey had Schools rather than Faculties) and also co-terminously Pro Vice-Chancellor from 1995-2001.  In this latter role, she was responsible for organising the University's response to both the 1996 REF and 2001 RAE exercises.
Social psychology at Surrey was built around Glynis' research teams.  Many of those who went on to hold social psychology posts in the department were either Glynis' PhD students, or those she appointed either as research officers or lecturer.  These included Jasem Al-Khawaj, Julie Barnett, Judit Pont-Boix, Xenia Chryssochoou, Adrian Coyle, Moira Dean, Hannah Devine-Wright, Chris Fife-Schaw, Evanthia Lyons, Lynne Millward, Lada Timotijevic, and Viv Vignoles.
Glynis was responsible for attracting some significant research projects into the Department including the ESRC funded 16-19 Initiative looking at the political and economic aspects of identity formation and social integration in young people; an ESRC funded project on AIDS/HIV which involved a large scale study of the sexual behaviours of young people, and a Royal Society project on  young people's responses to scientific and technological change which followed a Leverhulme Trust funded study on young people and new technologies.  Other projects were interdisciplinary examining environmental regulation (with Roland Clift from Chemical Engineering and Nigel Gilbert from Sociology).  Glynis was an advocate of multidisciplinary approaches to research on societal problems.
She was, and continues to be, convinced that social psychologists should seek to shape policy development and support practitioners in finding solutions to important challenges facing the international community.  It is not surprising then that she conducted research for many UK government departments, including the Department of Trade and Industry, the Ministry of Agriculture, Fisheries and Food, the Food Standards Agency, DEFRA, the Health and Safety Commission and the Ministry of Defence, and studies for the EU Commission.  These studies spanned examinations of women in sexually-atypical jobs, food-related risks (after the identification of 'Mad Cow Disease'), enterprise in higher education, human mobility, social representations of innovation, stakeholder participation in decision-making, military culture and leadership, the social amplification of risk, and risk-communication methods.
To some degree, all of these projects drew on Identity Process Theory (first formulated in Glynis' book 'Coping with Threatened Identities, published in 1982 and republished in 2015 in the Psychology Classics series by the Psychology Press).  This theory has been used, in conjunction with Social Representations Theory, to explain how individuals and communities behave when facing risk or engaged in conflicts (Jaspal & Breakwell, 2014).
Glynis established Surrey's reputation as one of the centres for social psychological research, a reputation enhanced further by the establishment of the Social Psychology European Research Institute (SPERI), which was administered on a day-to-day basis by Evanthia Lyons.  SPERI attracted scholars from around the world to come to work at Surrey – sometimes staying for a few days, others for a few months.  This allowed important cross-fertilisation of theoretical and methodological ideas.
While much research in the Department on risk was undertaken within the area and framework of environmental psychology especially in the 1980s, risk research became an increasing important area of activity within social psychology in the latter half of the 1980s through to the 1990s. For example, risk communication has been a significant element of this research ranging from Breakwell and Barnett's work in the 1990s and 2000s on the social amplification of risk.  Glynis' book 'The Psychology of Risk' (2014) is an international bestseller.  The work on risk communication continues in the department with a large programme of research led by Monique Raats and the Food, Consumer Behaviour and Health Research Centre on food and risk communication.
Glynis also raised the national profile of the department by editing with Chris Fife Schaw and Sean Hammond a book to which many of the academics in the department contributed.  The book was entitled 'Research Methods in Psychology' (published first by Sage in 1995, by 2012 it was in its 4th edition).  This was a comprehensive introduction to the qualitative and quantitative methods used in psychology.  It showcased the department and has been a standard text for undergraduate psychology courses for over twenty years.  Alongside this, Breakwell, Lyons and Coyle regularly ran advanced training workshops in social psychological research methods for postgraduates from all over the UK sponsored by the ESRC.  The book and the workshops were designed to encourage the adoption of multi-method approaches to exploration in psychology and stood robustly against methodological monotheisms that sometimes emerge in psychology. It is notable that Julie Barnett, who in 2017 is a professor at the University of Bath, had gone on to develop highly innovative data capture techniques using social media.
Glynis left Surrey in 2001 to take up the post of Vice-Chancellor of the University of Bath, and in 2012 she was appointed Dame Commander of the Order of the British Empire in the New Year Honours for services to higher education.  Despite the demands of being the Vice Chancellor of the University of Bath, Glynis is still an active public policy adviser and researcher specialising in leadership, identity processes and risk management, building upon the work she undertook at Surrey.  Her book on Identity Process Theory (Jaspal & Breakwell, eds, 2014), contains contributions from present or former PhD students, research officers and staff from Surrey including Adrian Coyle, Niamh Murtagh, Vivian L.  Vignoles, Xenia Chryssochoou, Marco Cinnirella, Dario Spini, Birgitta Gatersleben, David Uzzell, Julie Barnett and Konstantina Vasileiou.
In 2002, the social psychology team comprising Richard Shephard, Julie Barnett, Chris Fyfe-Schaw and members of staff from the Sociology Department were awarded a large ESRC grant on public responses to genomics (2002-2005).  This in turn led to a Wellcome grant to the same psychology team (2008) that generated the software that ultimately became a product and a university spinout company (www.vizzata.com).   It is a tool for evaluating message contents (videos, text etc.) that allows participants to engage with the researchers by asking questions of the content and the team in the hope of refining the message better.
After Glynis' departure to Bath and later, Evanthia Lyons' departure to Queen's University Belfast, the focus of social psychology at Surrey shifted away from concerns with identity but nonetheless built on the interests of the early 'team' members like Adrian Coyle and Celia Kitzinger who in 1991 were joint appointments between Surrey and the College of Health Care in Guildford.  Their meeting set a ball in motion for a long-time collaboration and interest in Lesbian and Gay Psychology.  Following previously failed attempts at developing a Lesbian Psychology section of the BPS, Celia joined forces with Adrian and together they began the almost decade long campaign to create a Lesbian and Gay section.  In 1998 the section was finally voted in by BPS members, it was the closest vote for establishing a section in the history of the BPS at the time.  Others at Surrey were also involved in this endeavour, Martin Milton and Sue Wilkinson were also on the first board of the Section.  Sue Wilkinson was originally a PhD student in the Department in the late 1970s, and supervised by Peter Stringer.  In 1999 the first issue of the journal now called the Psychology of Sexualities Review was published.  Surrey's involvement in LGBT (lesbian, gay, bisexual and transgender) psychology has continued with the appointment of Peter Hegarty in 2002, who became Head of School 2012-2015, which has been further strengthened by a number of PhD students supervised by Peter.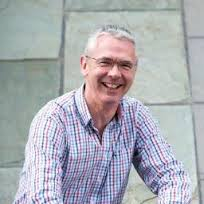 Adrian Coyle was a lecturer and then Senior Lecturer in the Department between 1991 and 2014, when he left to take up the Chair in Psychology in the School of Social and Behavioural Sciences at Kingston University.  In so doing , he joined Professor Evanthia Lyons who had since moved from Queens University, Belfast to Kingston where she is Head of School of Psychology, Criminology and Sociology.
Social psychology at Surrey was strengthened in 2002 when Professor Nick Emler arrived at Surrey having been appointed Dean of the School of Human Sciences and was then made the first Dean of the new Faculty of Arts and Human Sciences.  Nick came to Surrey with a significant reputation in British social psychology having previously held chairs at the Universities of Dundee, Oxford, LSE, and Université Rene Descartes Paris. His work focussed on various facets of moral psychology, including reputational processes, including social information exchange (gossip); childhood development of representations of social structure; political engagement; leadership; justice in the household; self-esteem. Nick retired in 2010.
In recent years the School has continued to appoint enthusiastic young social psychologists including Rob Nash, Ilka Gleibs, Sophie Russell, Erica Hepper, and Michéle Birtel.
Breakwell, G. M. (1982). Coping with threatened identities. London: Psychology Press.
Jaspal, R., & Breakwell, G. M. (Eds.). (2014). Identity process theory: identity, social action and social change. Cambridge: Cambridge University Press.