It's been a bit quieter than usual this month – even social media professionals deserve a holiday! However, there are still a number of updates in the world of social. Read on to find out more.
Snapchat – Links and other fun new features
The biggest update of the month is undoubtedly the arrival of links to Snapchat. This feature, which Snapchat calls Paperclip, allows users to share links to external websites in their snaps. This means that when you see a great new music video on YouTube, you can link it to your friends via Snapchat, or if you want your friend's opinion on a piece of clothing being sold online, you can just send them a Snap with the link to it. To use the feature, simply take a snap, select the paperclip icon on the right hand side of the screen and type the url to the website you want to link.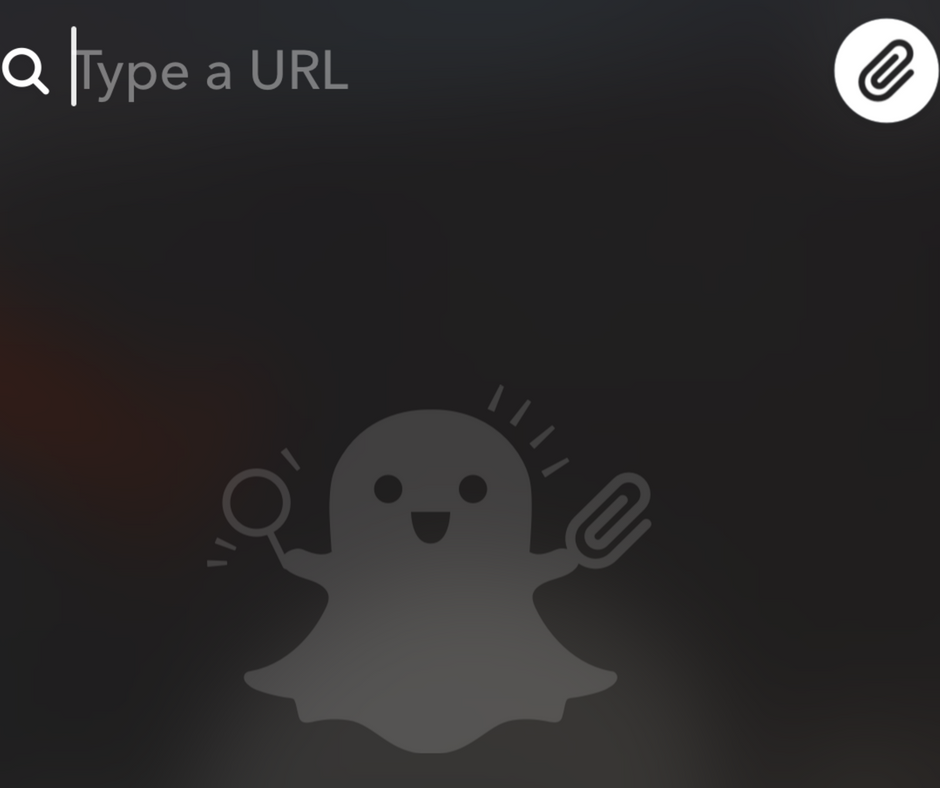 In addition to the arrival of Paperclip, Snapchat have released a number of other new features, including new voice filters, Backdrop, Tint and multi-snap videos. Up until now, voice filters were only available within certain face filters. Now, users have the ability to add voice filters independently. There are currently four different voice filters to choose from, which can be accessed by clicking on the loudspeaker icon after you've filmed a snap. This is a fun way to get a bit creative with your videos – test each filter to see which one you like best before committing!
Backdrop is a new tool which allows you to add different backgrounds to your snaps. These backgrounds change regularly, like face filters. To use Backdrop, click on the scissors icon after taking your snap, and then choose the striped square icon. You can then draw around any subjects in the photo that you don't want the backdrop to cover. Tint works in a similar manner – just select the Scissors icon, then select the paintbrush from the drop down menu, select your preferred colour and draw around the area whose colour you wish to change.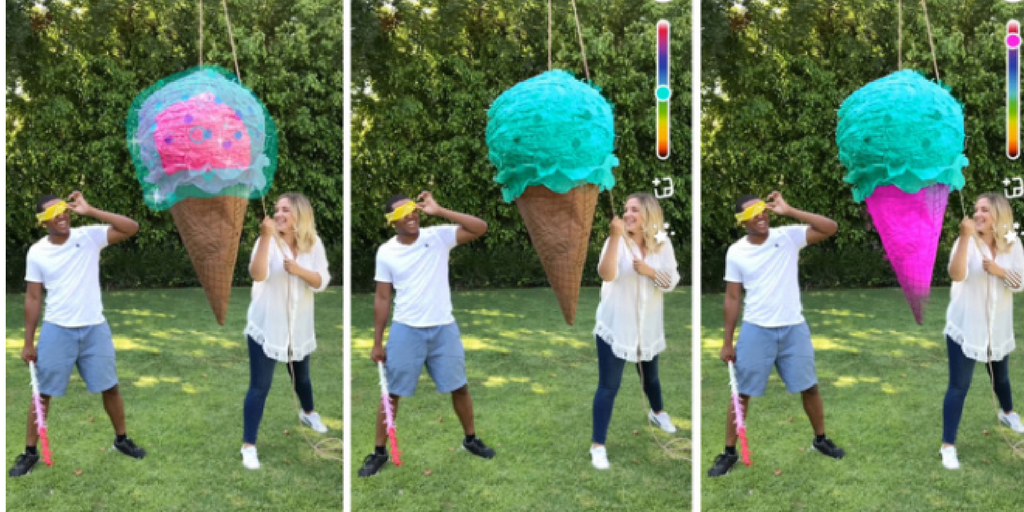 A feature with a bit more of a practical use that has been introduced this month is multi-snap video recording. This allows you to record up to six 10-second snaps in a row. You can then edit the snaps before sending them. To make use of the multi-snap function, you just have to keep holding the recording button. After the first 10 second clip has finished recording, the second will automatically begin. This allows users to catch important events without gaps so you won't miss a thing!
All the features mentioned above are available on both Android and iOS with the exception of multi-snap video, which is currently only available on iOS. Enjoy experimenting with all the new tools Snapchat has to offer!
Instagram – Fighting spam and new Story reply formats
We've all seen it – the comments on posts promising that if you follow a few simple steps you will automatically gain 10,000 new followers, and other types of spam messages. These posts could soon be a thing of the past, as Instagram has released two new tools which will filter spam and block offensive comments.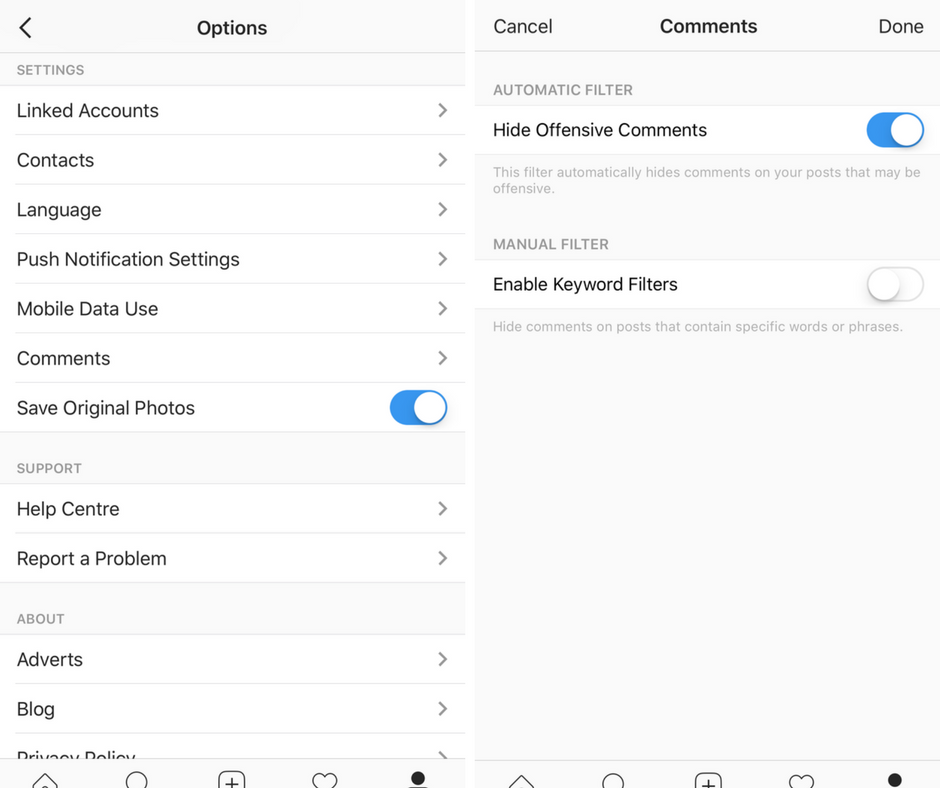 To minimise the risk of people posting offensive comments on posts or live videos, users can now activate a filter to block this type of content, whilst still allowing acceptable comments to be posted as normal. To do this, you must go into the Comments section in Settings and activate the 'Hide Offensive Comments' filter.  Initially, the filter is only available to comments in English, but more languages will be added over time.
Similarly, a spam filter has been introduced to cut down on the amount of spam showing up on your posts and live videos. This filter works in 9 languages – English, French, German, Arabic, Russian, Spanish, Portuguese, Japanese and Chinese. Here's to a future where there is spam-free Instagram!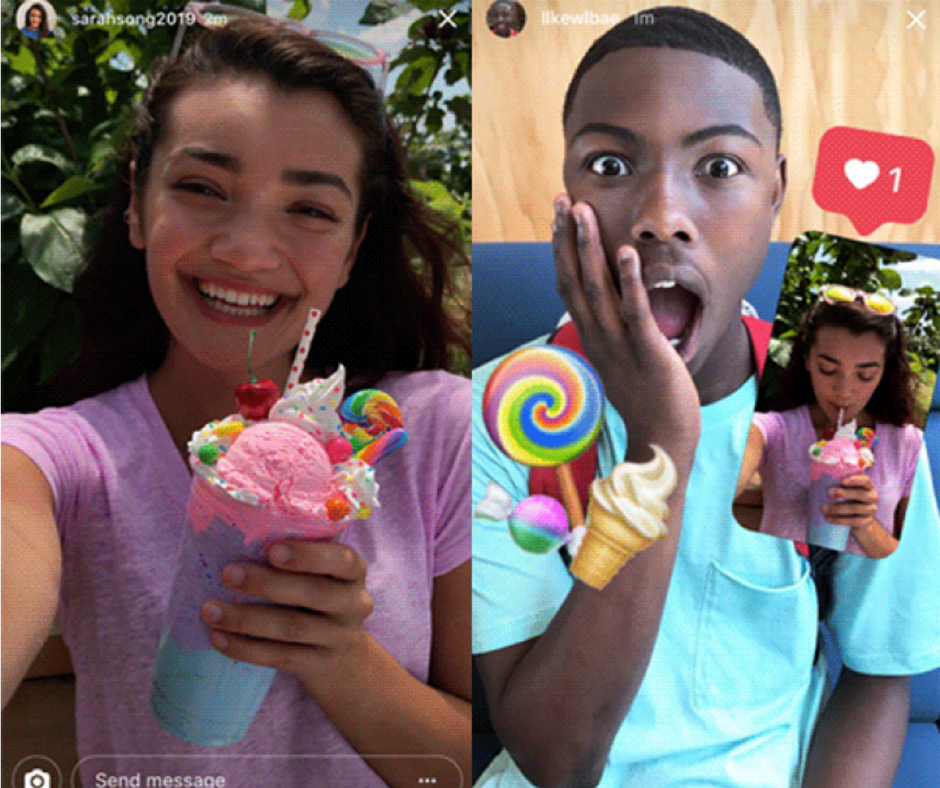 Another great update from Instagram this month is the ability to reply to Stories with the whole range of Insta formats, including photos, videos, Boomerangs, filters and stickers. Your replies will go into your inbox as normal, and if your friend takes a screenshot or replies you'll be notified. This makes responding to your friends' Stories much more interactive, and allows you to get creative with the full range of Insta Story tools at your disposal – enjoy!
Facebook – GIFs galore and 360 video updates
There's a lot of GIF-related news relating to Facebook this month. First up, you can now upload GIFs directly to Facebook in the same way as you would upload a picture or video. Your GIF will appear in its animated form, playing and looping automatically in the News Feed. A pause/play button is also present so that your friends can pause the gif if they wish. At the moment, this feature is only available on desktop, and it's unclear if there are plans to roll it out to mobile in the future.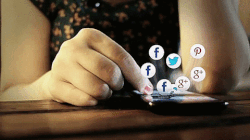 Continuing with the GIF trend, Facebook are also testing their very own GIF maker for iOS. The new feature is integrated into the Facebook camera, allowing you to create your own GIFs. Those who are part of the test group for Facebook's GIF maker will see a 'GIF' option at the top of their camera screen, alongside the 'Normal' and 'Live' options. You will then be able to shoot a GIF and save it to your camera roll, post it to your story, or post it to your profile, where it will automatically loop. Although the GIF maker is only available to a few select users on iOS at the moment, Facebook have confirmed that it should roll out to more users in the future.
The final update from Facebook in this month's roundup relates to Live 360 video on the platform. Live 360 videos will now self-stabilise once you share them, so we can wave goodbye to shaky clips! This will be especially important once Facebook rolls out Live 360 filming in 4K, which will begin over the next couple of weeks! You will also be able to schedule alerts to inform your followers that you're going live on 360, as well as being able to add a 'donate' button, which should be especially useful for charities. These are all interesting developments, but the real measure of success will come from analysing the level of engagement with 360 Live once they are rolled out.
In other news:
That's all for this month! Check back at the beginning of September for our August Roundup.