While August didn't give us much in terms of sunny weather, it did ring in some new changes in the world of social media. Read on to find out more.
Snapchat – New features to combat faltering growth
Since going public, Snap has faced falling stock prices combined with slowing growth figures. Instagram Stories is growing in popularity, and Snapchat is suffering as a result. Having opened at a share price of $24.48 on the New York Stock Exchange in March, share prices have now dwindled to just $14.50 at the time of writing. It's clear that Snap needed to bring something new to the table to try to combat these issues. They've risen to the occasion by introducing Snapchat CrowdSurf, a new feature which allows users to experience live concerts through the eyes of the attendees.
CrowdSurf is powered by artificial intelligence, which detects when a large number of people are recording snaps of the same musical performance. It then curates the snaps to produce a story featuring the music being recorded, with the aim of having the song play seamlessly through multiple snaps. This gives viewers the opportunity to experience the performance from a number of different points of view, providing an immersive experience. The feature is available in selected Our Stories, curated by Snapchat.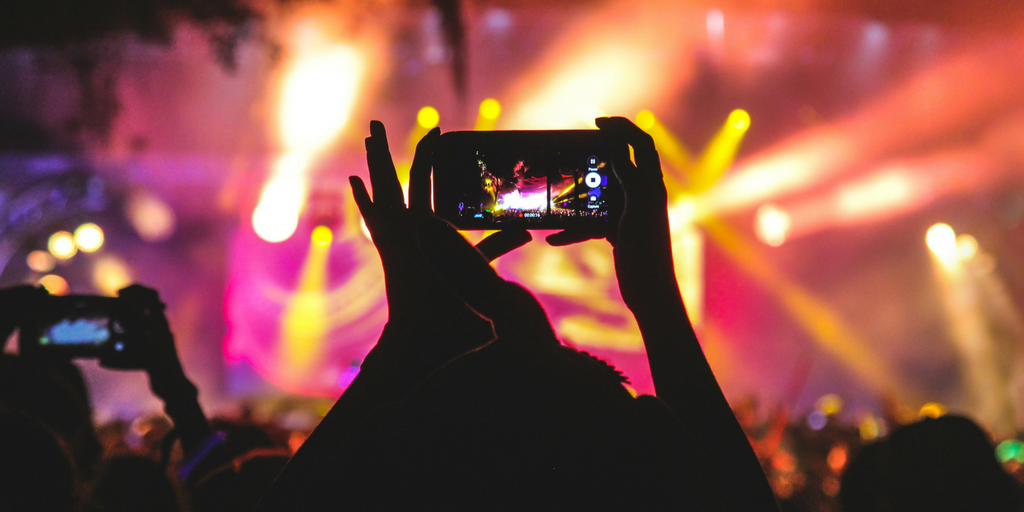 Another feature which could generate new users is the inclusion of original scripted video content. In an interview with Variety, Nick Bell, Head of Content at Snap, said that they may even feature this content by the end of the year. Snap have signed deal with many of the big players in the entertainment industry, including Times Warner, the BBC, ABC and Vice Media. However, you won't be watching hour-long episodes of Snapchat originals. The optimum time for these videos on Snapchat is said to be between three and five minutes, meaning shows will be easy for users to consume. We can't wait to see what they come up with!
Instagram – Go Live with friends, new face filters and Direct replies
Are you a bit too shy to try going Live on Insta? What if you could include a friend? In the latest feature being tested by Insta, this may soon be possible. Instagram have begun to include a 'Go Live With…' option in live video broadcasts for certain users. This allows you to add anyone who's currently watching to your live video, and splits the screen so viewers can see both of you interacting at once. You can remove your guest anytime during the video and add someone else, or the guest broadcaster can choose to exit the video themselves.
Once your live video is finished, you can choose to share it to your story or discard it, as is the case with normal live videos. The feature should be rolling out to all users over the coming months.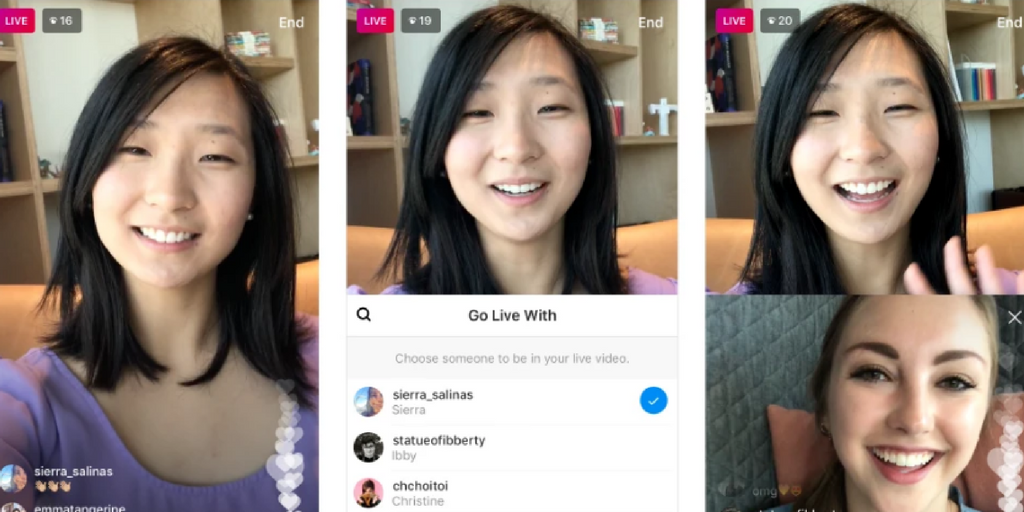 Another fun new feature for users is the ability to reply to photos and videos sent via Direct with your own picture or video. The response will automatically feature a sticker of the video or photo that was sent to you. You then have the option to split your screen so it features the stickers contents, which you can then doodle on. This allows you to have a play around and create some funny photos, as shown below.
The final offering from Instagram this August was a host of new face filters. You can now don kitten ears, a stripe of rainbow-coloured light, sparkles, peace signs or use weather-inspired emojis to show your mood. The weather emojis are particularly interesting – an angry thunder cloud spits bolts of lightning, a sad cloud cries rain, and a happy cloud beams sunlight onto your face. I'm sure these fun filters will provide users with ample opportunities to take great selfies!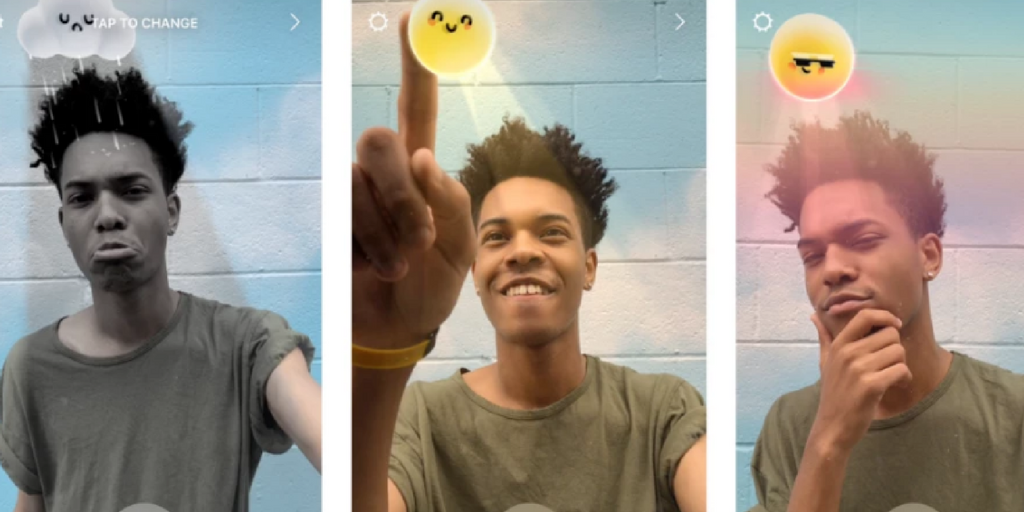 Facebook – Introducing Watch and Stories news
Like Snapchat, Facebook are introducing more video content to the platform. They've introduced a tab called Watch, where users can view hundreds of shows. If you're not sure what you want to watch, you're able to browse through categories such as "Most Talked About", "What Friends Are Watching" and "What's Making People Laugh". A mix of live and pre-recorded shows will be available, and, like normal TV programmes, shows follow a particular theme or storyline. Users will be able to comment on the shows as they watch, and see others' comments. This provides another platform for creators to showcase their material, and Facebook have funded some creators to produce content in order to promote the feature. Watch will be open to a select group of creators, and is currently available to a small number of users in the US. However, Facebook plan to roll it out to more users in the coming months.
Facebook Stories is also getting its fair share of testing, with the feature being trialled on desktop. Selected users now have the ability to view stories whilst using their PC. The Stories section sits at the top right hand side of the newsfeed, under the blue ribbon which contains the notifications alerts. Although some users can view stories, the option to add to your story via desktop isn't yet available, and it's not certain whether this will be an option in the future.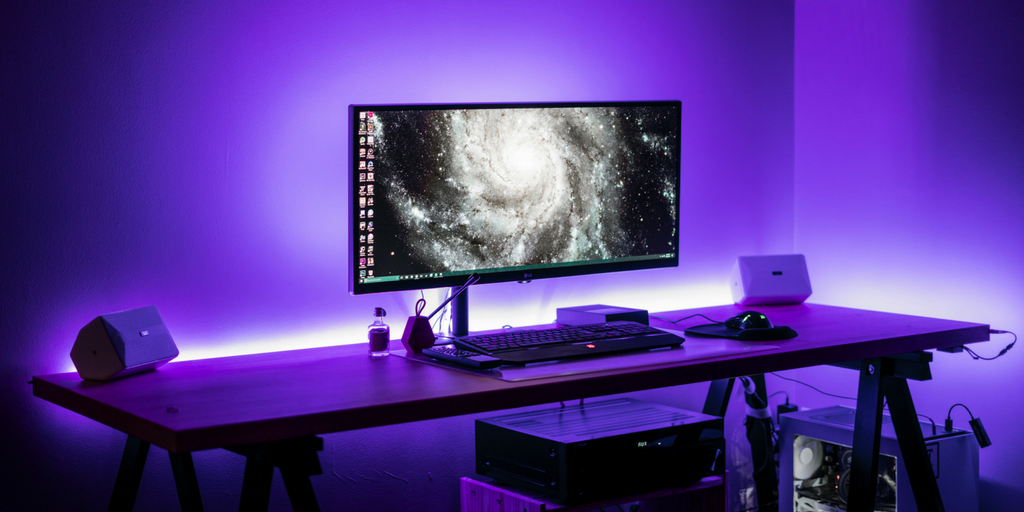 In another update to Stories, if you've got your privacy settings set to public, your stories may now be viewed by anyone. Stories were previously only available to be viewed by people who were friends with the poster. Now, users can tap the three dots (or settings cog on Android) in their story and choose whether or not they wish to share their video with everyone or limit it to friends. If users choose to share their story with the public, it could lead to increased engagement.
In other news: