February is the shortest month of the year, but it didn't mean there were fewer changes in the world of social media! There were several new developments in the world of social media this month, which I'll be exploring in this blog.
Instagram – New carousel-style posting introduced
Do you ever go on a day out and take lots of great pictures, only to realise that you can't post them all to Instagram for fear of spamming your followers' feeds? Spending ages trying to pick the best photo may soon be a thing of the past, as Instagram have introduced a useful new feature: carousel uploads.
The new uploading feature allows users to post up to 10 pictures and/or videos at once. This is a great way to group your visuals from a particular event together. In the feed, users will be able to swipe through to view all the images/videos included in your post.
When you add multiple photos & videos to a post, it's easy to decide how you want it to look. You can even rearrange before you share! pic.twitter.com/J0uy9l02kt

— Instagram (@instagram) February 22, 2017
You can choose to use the same filter on the whole post or edit each element individually. By holding down on the photo/video, you can change the order in which they appear, and you can like and comment on them just like normal posts. For the time being, carousel posts contain one caption and are square-only. These posts are distinguishable in the feed – a series of blue dots located at the bottom of the post denotes that there are multiple uploads contained in it.
Snapchat – Lens games and Spectacles
Snapchat are stepping up their game – literally! You may remember the special game-within-a-filter that was released at Christmas, where you had to guide an elf down a mountain by tilting your phone. Recently, there has been another lens released which contains a game.
When you select the 'Queen and Princess' lens, a prompt on screen advises you to double tap on the lens to upgrade the filter. The camera then switches from selfie mode to the outward-facing camera, you can find a number of gems in your surrounding area. This is possible due to the world lens feature, which Snapchat launched last November. When you locate all 5 gems, the new lens is unlocked.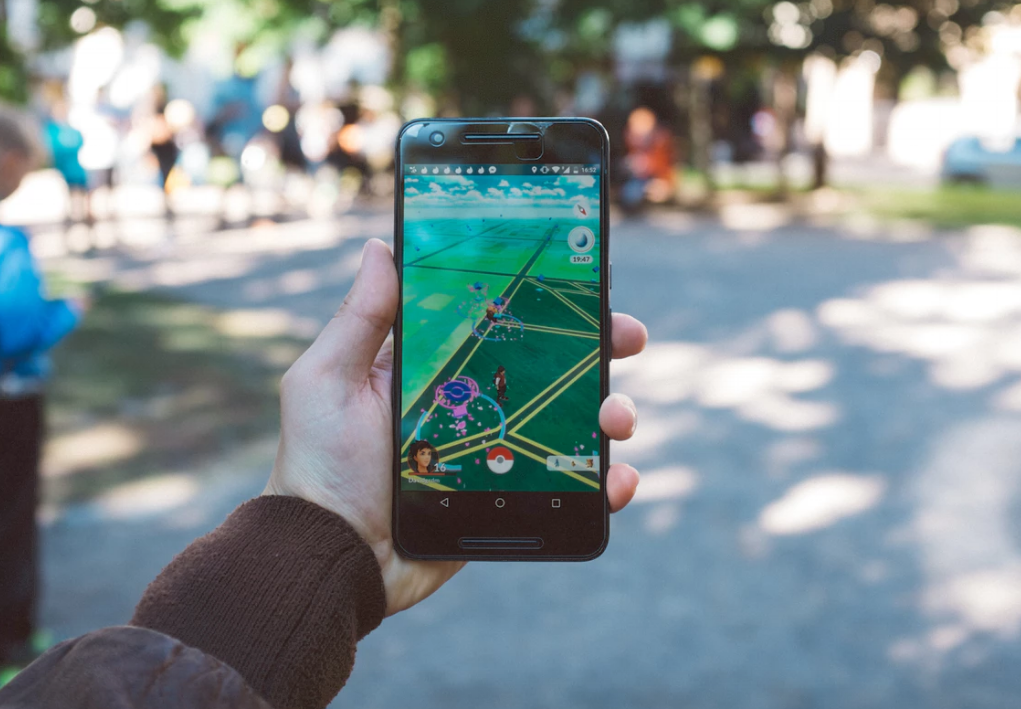 This poses the potential for some exciting marketing opportunities. Snapchat could work with retailers to make these games location-specific, increasing footfall to the stores in question. Niantic did this with their Pokémon Go app, which is the fastest game to generate revenue of $1bn. Big brands such as Starbucks and McDonald's got on board, so the market is definitely there if Snapchat wanted to follow the same plan of action.
Specs are now available in the U.S. at https://t.co/VrsiEv2fPY!!

— Snapchat (@Snapchat) February 20, 2017
In other news, SnapInc have made spectacles available to buy online. The glasses retail at $129.99 and come with a case and charging cable, with delivery taking between 2 and 4 weeks. The catch? Spectacles are only available for delivery to America. Hopefully they will make them available in other countries soon!
Facebook – New ways to view video and news about reactions
Facebook recently announced that changes were coming to the way video operates on the site. The first change is the way that video sound is played in the news feed. Currently, when you scroll past a video in the news feed, it will play automatically without sound. Facebook is now introducing autoplay sound to the videos, which will fade in and out as you scroll through them in the feed. However, if your phone is set to silent, the videos will continue to play without sound in the feed. You can also disable the new feature completely by turning off the 'videos in news feed start with sound' setting.

A minimised version of the video player has been introduced, allowing users to continue to scroll through their feed whilst the video plays. This feature operates much like videos in the YouTube app – you drag the video to one corner of your screen and it changes into a picture-within-a-picture view. As an added bonus, in the Android version of the Facebook app, you can even continue watching the video once you've closed the app!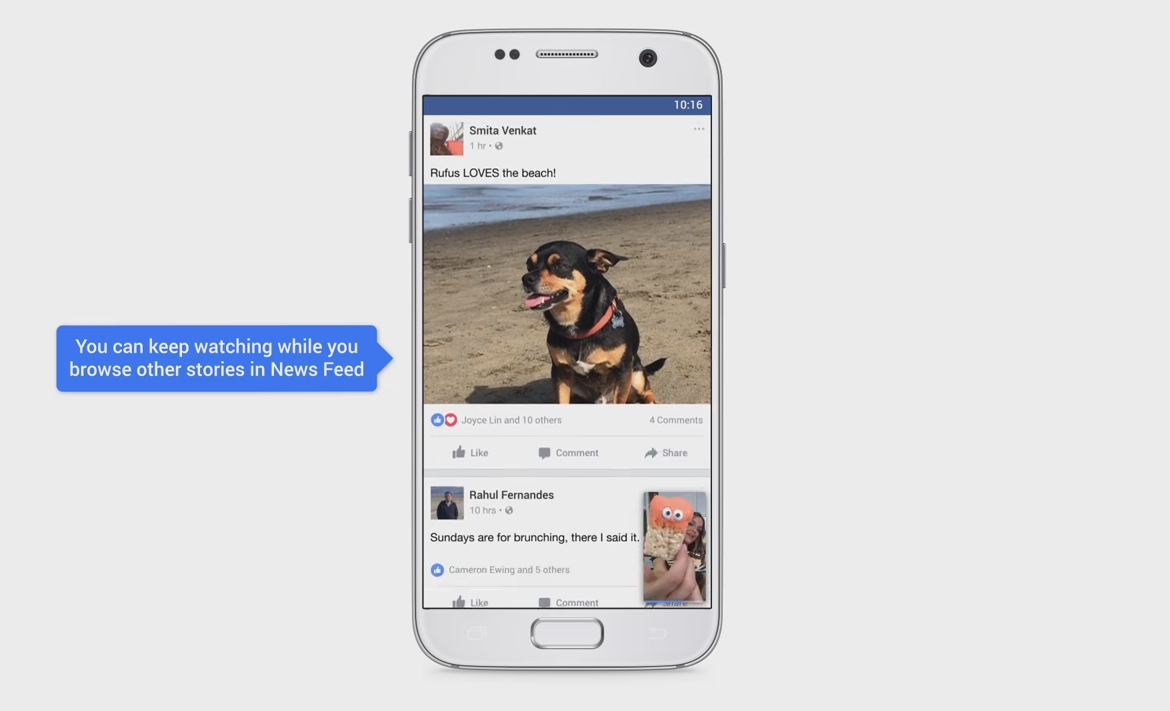 Other features announced include larger format videos in vertical mode, along with a thumbnail on the progress bar which makes it easier for you to find your place in the video. There will also be a new video app for smart TVs, expanding on the ability to stream Facebook videos on your television.
With the new app, you'll be able to watch all your favourite videos on a larger screen, see top live videos from across the globe, and rewatch videos you viewed, saved, shared or uploaded previously. There will also be a 'recommended videos' section based on your interests. The app will soon be available on Apple TV, Samsung Smart TV and Amazon Fire TV, with plans to roll it out on more platforms in the future.
Twitter – Standing up against online abuse
Recently, some Twitter users have reported that they've been informed their tweets will have limited reach due to violation of the platform's policies. The notice reads:
"We've temporarily limited some of your account's features. What's going on? Creating a safer environment for people to freely express themselves is critical to the Twitter community, so if behavior that may violate the Twitter Rules is detected, certain account features become limited. We've detected some potentially abusive behavior from your account, so only your followers  can see you activity on Twitter for the amount of time shown below. Your account will be restored to full functionality in: 12 hours and 0 minutes. The countdown will begin once you continue to Twitter."
The idea of temporarily limiting users who are suspected to have broken Twitter's rules is to contain the alleged abusive behaviour rather than letting it seep into the wider community. However, at the moment, users are not actually told how they were perceived to have violated the rules, and they can't appeal the decision.
WhatsApp officially launches Status
As we reported in our November roundup, WhatAapp have developed a Snapchat-esque feature, which they are calling Status. Status has the same concept as Snapchat and Instagram Stories – you can upload pictures and videos (and gifs, but we haven't worked out how to do that yet!) and add stickers and text to personalise them.
The statuses can then be sent to your contacts. The default for sending your masterpiece is to send it to all contacts. However, if you go into the 'Status privacy' settings (go to the Status screen and click the three dots in the top right corner) you can choose to send your status to selected contacts.

Status doesn't have lenses like Snapchat does, and it also lacks the filters available on Instagram Stories. Their range of stickers is currently quite limited (most are just the usual emojis), but hopefully they will expand on this if the feature gains popularity.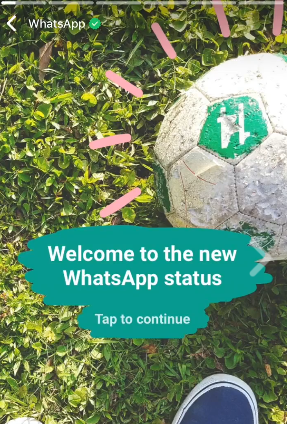 That's the main news for this month. Be sure to check back in early April for our March roundup!
In other news: