This week, Instagram announced that is removing like and video view counts on posts in numerous countries as part of a new trial.
At the moment, Instagram users see a running total of people who have liked a post. In the trial, users will see a user name "and others" below posts.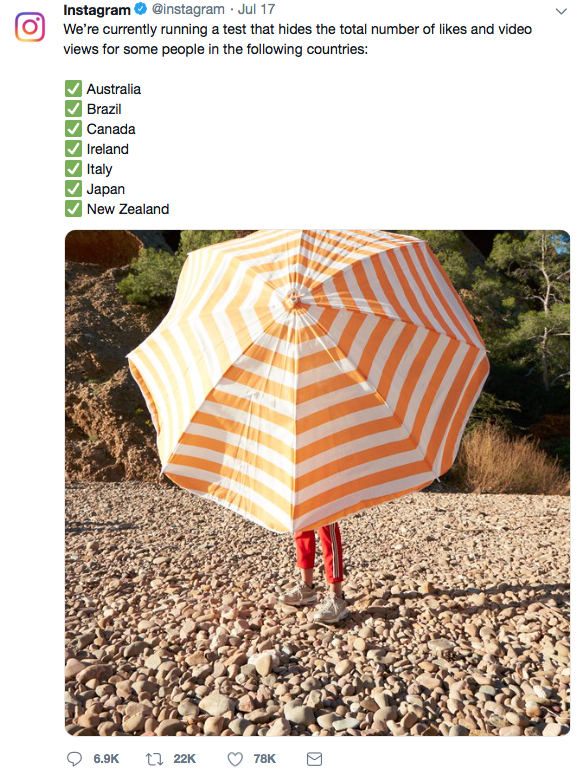 This new test is rolling out in Australia, New Zealand, Ireland, Italy, Japan and Brazil, after a similar trial ran in Canada earlier this year.
While users in these countries will still be able to see these stats on their own posts, they won't show up on others'. 
Social media platforms, in particular Instagram, have come under fire for the negative impact they can have on users' mental health with regards to feelings of inadequacy in relation to the amount of likes or retweets their posts get in comparison to others. 
"We hope this test will remove the pressure of how many likes a post will receive, so you can focus on sharing the things you love," Mia Garlick, Facebook Australia and New Zealand director of policy, said in a statement.
The goal, she adds, is that users feel less judged and to see "whether this change can help people focus less on likes and more on telling their story".
As of yet, there's been no news on whether this update will be rolled out to other countries in the future, though the majority of users have reacted positively to the change, citing that it should reduce the competitive nature of Instagram and return it to its image-sharing roots. 

Reports have found that, while likes can provide a quick boost in self esteem, they can also become addictive and if a post does not receive the attention a user desires it can negatively impact their sense of self-worth. This is particularly true for younger people. 
One group who has not welcomed the news are influencers. The amount of likes their posts get serve as a barometer for success and are how they make their money – the influencer business almost completely relies on likes. So, a lot of them have come out swinging, arguing that Instagram is destroying their careers with this new update. 
If this update is rolled out worldwide, coupled with the increasing demand for authenticity, the influencer bubble could burst sooner rather than later.
Some influencers are attempting to circumvent the changes by encouraging their followers to comment on posts, rather than just liking them, as these numbers will still be visible. 
For actual, real-life businesses this change shouldn't have a huge impact. Analytics won't be affected for Business accounts, so tracking engagement won't become any more difficult.
Instagram hopes this will improve the quality of posts on the platform and will encourage a reduction in outlandish posts that are overtly fishing for likes. This move is clearly linked with the notorious Facebook algorithm change that was rolled out earlier this year. Facebook's reasoning behind it was to encourage more 'meaningful interactions', rather than users just passively scrolling through their timelines.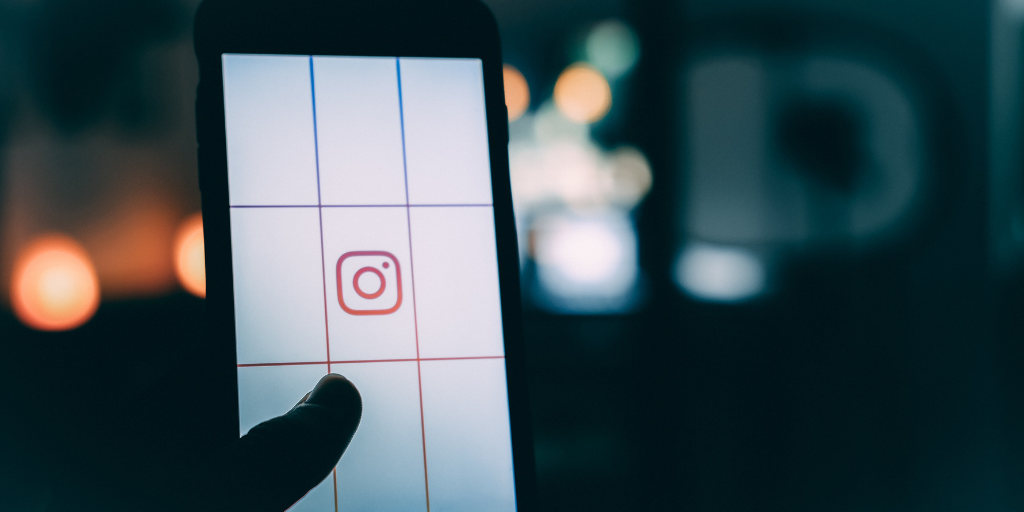 The thinking is that, by removing like counts, some users will feel less inclined to 'follow the crowd' and will only like posts that they actually, well, like. 
In fact, Instagram users have become slightly more reserved when it comes to double-tapping on posts after a new algorithm came into effect, meaning posts from accounts that Instagram thinks you enjoy the most would appear higher up your timeline. As a result, users are more hesitant to like certain posts through a concern it could alter the way their timeline is presented. 
Should Instagram decide to remove like and video view counts worldwide, it will no doubt prove to be a divisive move, but one that could improve the user experience for millions.