As you all know, A-Level results day is one of the busiest periods for universities, and especially for us on social media! We need to balance messaging to align with Adjustment and Clearing, while also congratulating all of our new students who have confirmed their places at Surrey.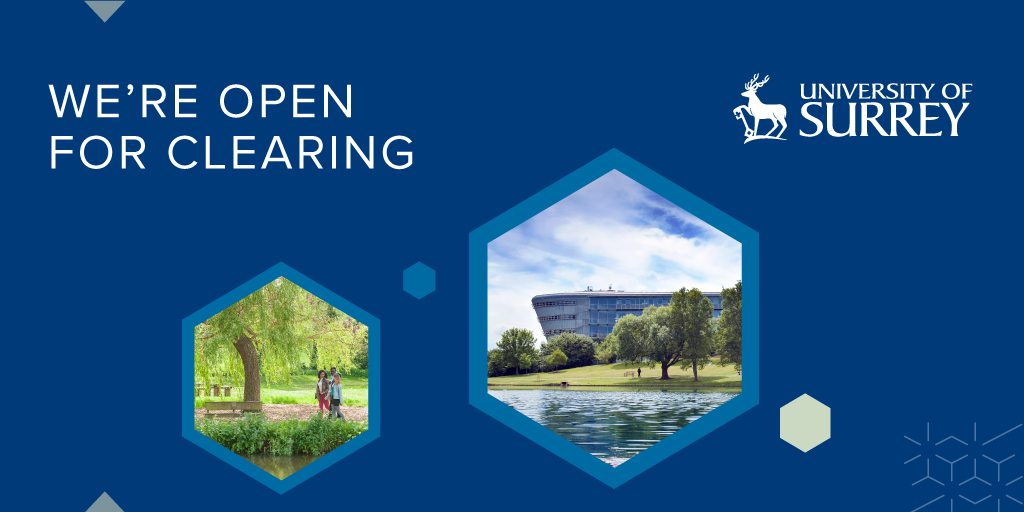 Once students know for sure that they are coming to Surrey, inevitably they'll have lots of questions to ask! We're really happy that new students feel comfortable speaking to use via our social media channels, so we make sure that we give them useful and timely information.
If you run a departmental social media channel you might also find that you get a few questions coming in, whether about clearing courses or from students who have had their place confirmed.
Tips for handling enquiries
Keep your eye on your accounts and respond as soon as possible – we want our new students to have a good first impression of Surrey on social!
If the question is about Adjustment or Clearing then you can direct them to the Surrey clearing site or ask them to call the clearing hotline on 0800 052 2248 (+44 1483 68 6828 from abroad). The hotline will be open from 7am on Thursday 16 August, and the opening times for the rest of the clearing period can be found here.
If the question is about confirming their place at Surrey then you can also direct them to the Surrey clearing site where there will be a live chat option on Thursday 16 August 7am – 6pm.
If they've had their place confirmed and they want know when they'll receive instructions of what to do next, you can let them know that they'll shortly receive a welcome email with all the information they need, or you can point them in the direction of the welcome week website.
If you can't answer the question yourself then tag @UniOfSurrey in your response and we will answer it for you. A suggested response is:

Hi @username, @UniOfSurrey might be able to help answer your question 🙂
What else you can do
If you see anyone tweeting about the fact that they have been accepted to Surrey then why not send them a congrats tweet? Feel free to be creative and use gifs or images… save the image below if you want to use one of ours!
Encourage new students to follow @SurreyStudent – this account is dedicated to students at Surrey and will be the main social channel used to share information for new students.
Share our content! Keep your eye on @UniOfSurrey and the University of Surrey Facebook page and share and retweet anything you think will be useful for your audiences.
Keep an eye on our Snapchat and Instagram accounts (uniofsurrey) – we'll be sharing useful info for those going through Adjustment and Clearing, and congratulating our new students.