One of the best and worst qualities of social media is how the landscape is constantly shifting. New platforms pop up and die off all the time, while the big players are always trying out new ways to carve out an advantage over their competitors.
For this reason, Snapchat's recent dose of self sabotage seems bizarre. A combination of factors – most of which were in Snap's control – have seen the platform take a serious hit in recent months.
First off, Snapchat overhauled its layout and completely rearranged its user experience – and it has not gone down well.
You used to be able to see all your friends' stories by swiping left on the screen, and they would appear in reverse-chronological order (with the most recent ones first). However, with the new update you now need to swipe right, where you will find the new Friends section.
Here, as well as Stories, the Friends page contains your friends' Snaps and messages, and group chats.
Now, when you swipe left, you're taken to the Discover section, where you can access Shows, content from publishers, Stories from people you follow – but aren't friends with – and Snaps from creators, Snap Map and Our Story. Supposedly, the content here is geared toward your preferences so that content you're likely to engage with will be higher up. In reality, this has not been the case for a lot of users.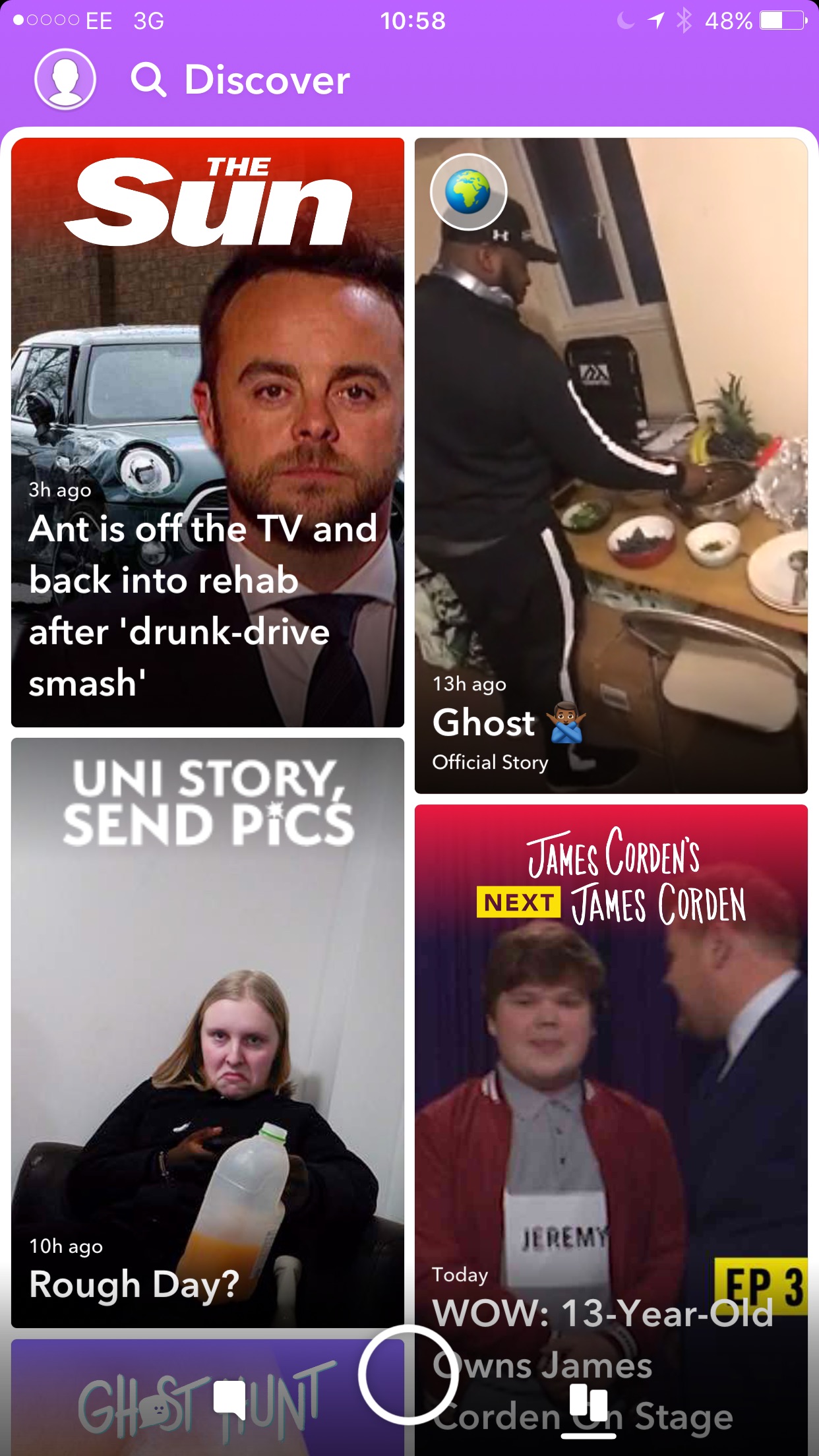 These changes appears to have upset almost everyone on the planet. Almost 1.3 million people have signed an actual petition urging Snapchat to remove the update and go back to its previous format.
In response, Snap is sticking to its guns and told users to trust the new update and give it a chance. After all, social platforms make changes all the time – there's always some pushback, but people eventually get used to it. It's rare for a platform to make such large changes in one fell swoop though, and this may be a step too far.
One Snapchat user in particular has added to the company's woes – reality TV star Kylie Jenner. In one of the most alarming examples of the influence of celebrity (and social media), she knocked a cool $1.3bn (£1bn) off Snap's stock market value with one tweet.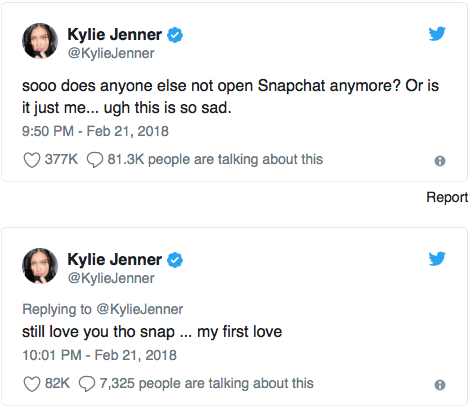 "Sooo does anyone else not open Snapchat anymore? Or is it just me?" she wrote.
Her post came after the recent Snapchat update and, with 24.5 million Twitter followers, Jenner's opinion was seen by a lot of eyeballs. It's particularly salient given that a substantial part of Jenner's fame came from her activity on Snapchat.
Beside the update, Jenner's change of heart was largely out of Snapchat's control – the same can't be said of their awful handling of an ad campaign involving popstar Rihanna.
Snapchat published an ad for a "would you rather?"-style game, asking: "Would you rather… slap Rihanna or punch Chris Brown?" The advert – made by a third-party company – appeared to reference Chris Brown's conviction for assaulting Rihanna in 2009 while they were dating. Brown pleaded guilty to assaulting Rihanna during an argument.
Rihanna lambasted Snapchat after the advert was released.
"Now SNAPCHAT I know you already know you ain't my fav app out there! But I'm just trying to figure out what the point was with this mess!" the singer wrote on an Instagram story.
"I'd love to call it ignorance but I know you ain't that dumb. You spent money to animate something that would intentionally bring shame to DV [domestic violence] victims and made a joke of it."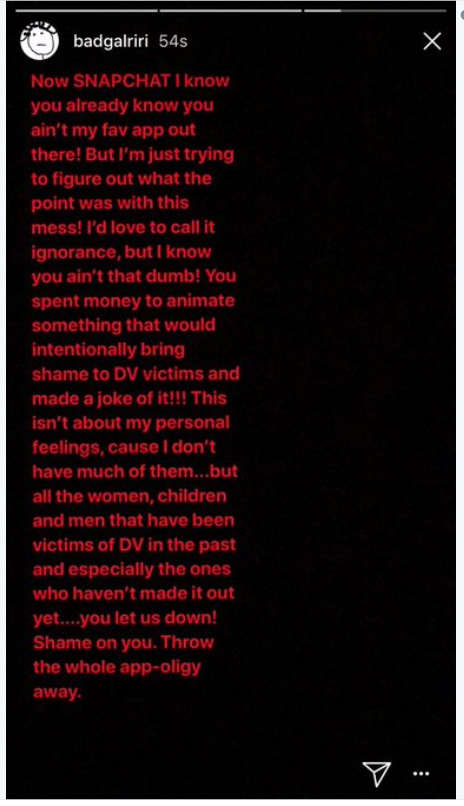 Snapchat swiftly removed the advert and released various statements condemning it, and the company that developed it, pledging to find out how such an insensitive campaign made it onto their platform. As Rihanna, and many others, have rightfully pointed out, it should never have gone up in the first place.
Rihanna deleted Snapchat after this debacle and legions of her fans did the same, resulting in a further $800m (£650m) loss for the company on the market.
These events have all taken place in a matter of weeks and, in the short term at least, things are looking bleak for Snapchat. Official user figures have not been released, but from our experience on the university's Snapchat account we have seen a significant dip in engagement since these changes have come about.
However, the app is still very popular with younger audiences, who – nowadays – predominantly use it as a messaging service, rather than fully utilising the Story function. In fact, Snapchat's ad revenue is set to surpass Twitter's next year, despite their recent troubles.
That being said, industry experts note that many businesses will now be assessing their investment in Snapchat – whether that be the way they use the platform to promote their brand, or directly paying for advertisement space on it. Indeed, Snapchat's ad revenue is still tiny compared to that of Facebook – who of course own Instagram.
Snapchat's current crisis would not be so much of an issue if it still had a specific section of the market cornered, but ever since Instagram rolled out its own Stories function, it has grown into a significant threat for Snap. Users will not feel like they're missing out if they delete Snapchat, as Instagram can serve the same purpose – in fact, even before Snapchat's update, many felt Instagram had already become a more preferable platform.
Organisations – ourselves included – who use both Snapchat and Instagram in similar ways (Stories), may now consider leaving Snapchat altogether to focus solely on Instagram.
For now, Snapchat's future remains unclear. It rapidly became one of the largest social platforms in the world, but it could be looking at an even quicker demise.