We take a look back at just some of the recent developments in the social media world over the past month, and look at how they might impact your approach to social.
Snapchat Memories
In July, Snapchat rolled out its biggest feature change yet: Memories, a feature that allows users to easily save and share old photos with the app. Snapchat is famous for its ephemerality, so this is a big move for the app that previously would only allow native content.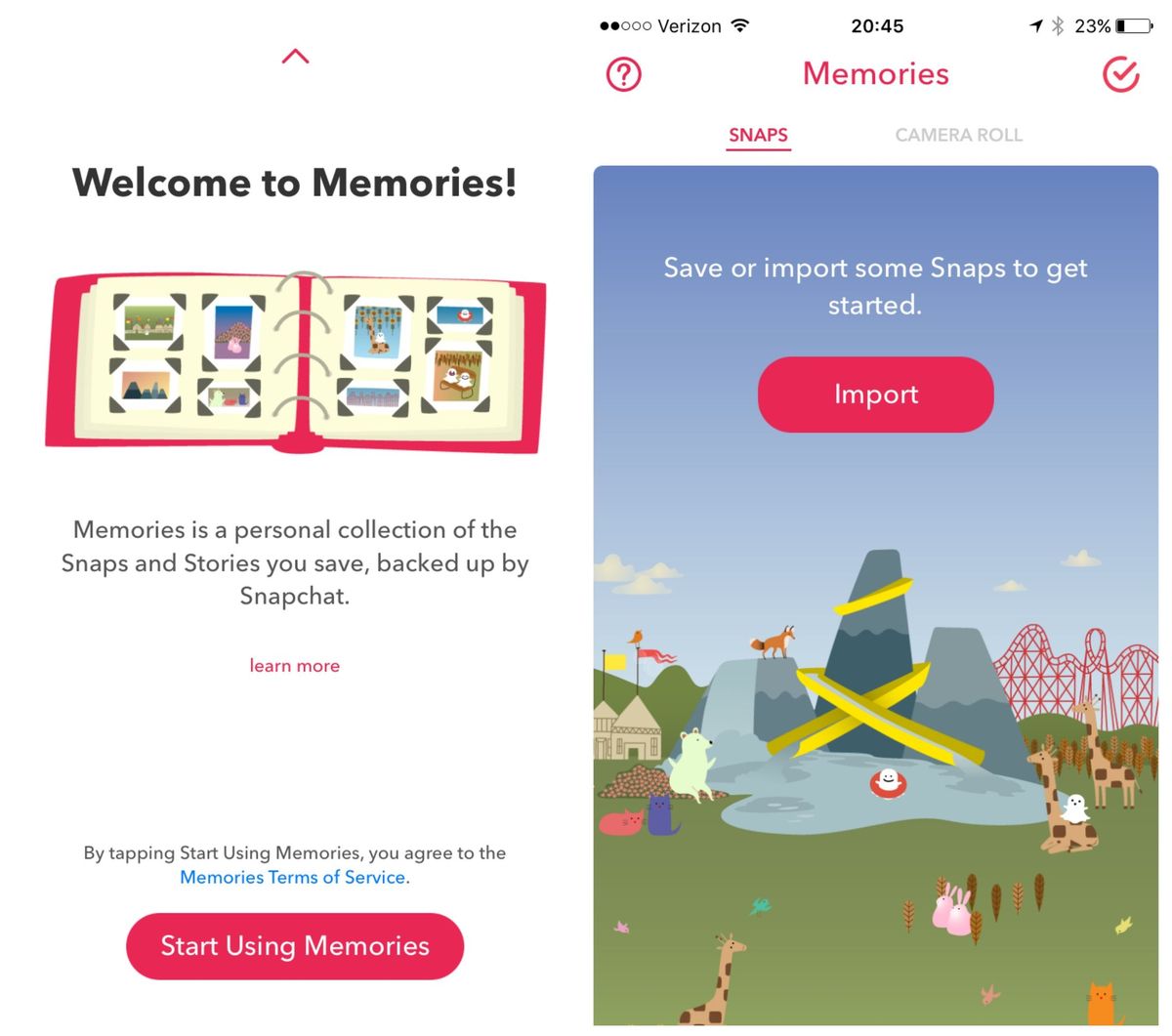 There is a slight difference of course; older photos (or non-native ones) that are uploaded to Snapchat via memories will have a grey border around them. This is an interesting move for Snapchat, and represents a shift in their strategy – the ability to upload older content will draw in brands, who of course are likely to then consider some of their revenue generation options too.
Facebook Live becomes more immersive
Facebook Live is probably one of the most important features in the company's arsenal at the moment –  and Facebook is bringing yet another update in the hopes of luring more users away from Periscope/Twitter.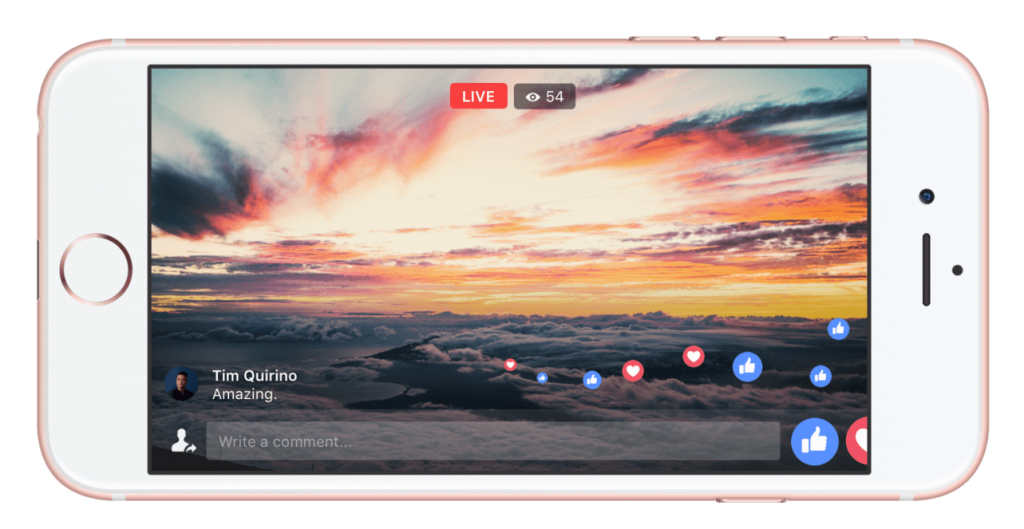 The update comes with three key features:
Go full screen: until now, it wasn't possible to view any live video in full screen mode. Although this might not seem like a big deal, it is particularly helpful in allowing live streamers to create better broadcasts – and they'll be more immersive than simply watching them in-stream.
Moderate: It is now possible to moderate comments during a broadcast. This feature is useful, with trolling on Facebook particularly rife, it will make the platform a nicer environment for those featuring in the broadcast.
Stream for longer: Facebook Live can now stream for a maximum of 4 hours. You really could consider having your own TV show with that kind of length!
Twitter tests new customer service features
Twitter is in many ways the perfect customer service platform. Over the past few months they've looked at many new features to make Twitter work even better in this space. It now appears that they are testing two new features, which may be available soon!
Responsiveness time: similarly to the Facebook's 'responsiveness time' badge on business and brand pages, Twitter are looking to introduce something similar. Unlike Facebook, who focus on how responsive a brand is to a message, this looks at when. Personally, I feel this is a fantastic feature, as it allows businesses to set expectations in an 'always on' environment.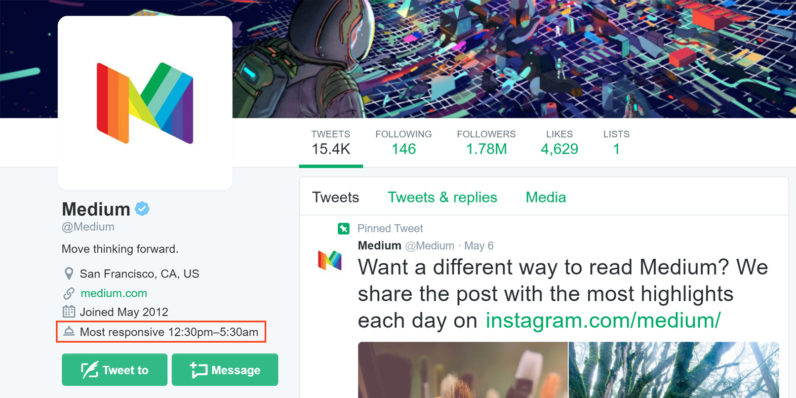 Featured tweets: The second feature to be tested is a 'Featured Tweets' tab that seems to display tweets curated by the account owner. Currently Twitter offers the option for you to 'pin' a selected tweet to the top of your profile, however the ability to curate a selection is interesting. It does raise some questions over whether this tab would ever be used – would users really go onto your profile to visit your curated tab?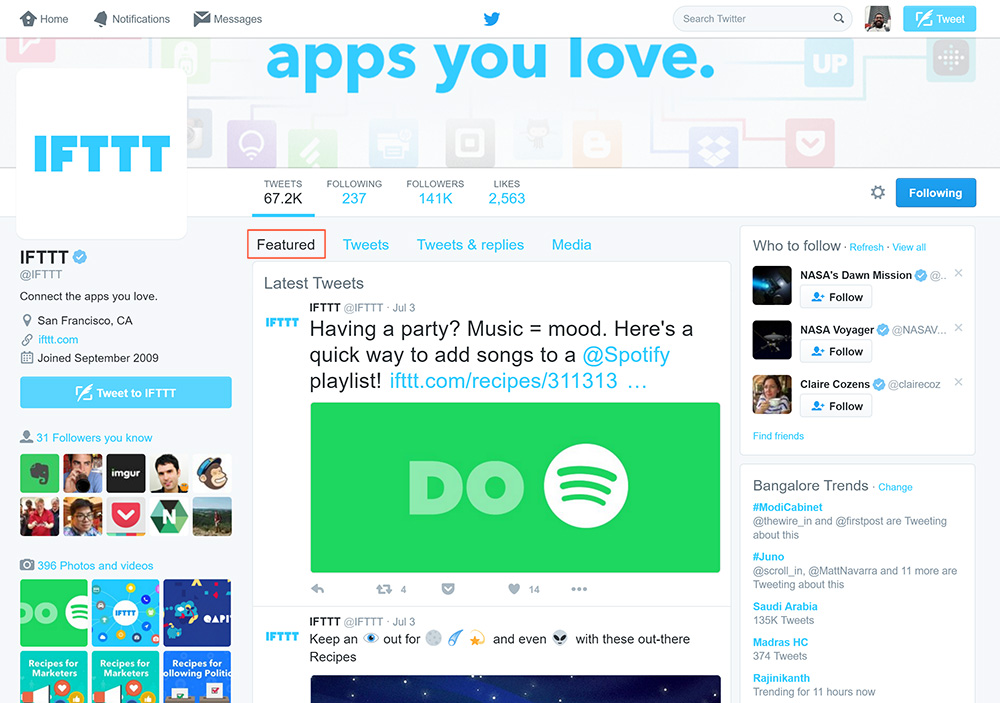 Instagram move to Business profiles
A few months back, we spoke about Instagram's announcement that they would be creating new profiles for businesses and brands.  This month, they announced on their blog that they were starting to roll this out for users in the US, Australia and New Zealand, with it rolling out globally in the coming months.
With the new tools, companies of any size can be recognised with a business profile, get insights about followers and posts, and promote posts to drive business objectives—all within the Instagram mobile app. Along with the new Business Profiles, Instagram is soon to get its own analytics platform – similar to what is available on Facebook at present.
With these insights, you'll be able to track which posts perform well, and details about audience demographics. This would include data on things like top posts, reach, impressions and engagement around posts.
The insights experience is set to be mobile-first — meaning that the feature can be used while on the go.
Have a sneak peek at the new profiles in this short video: