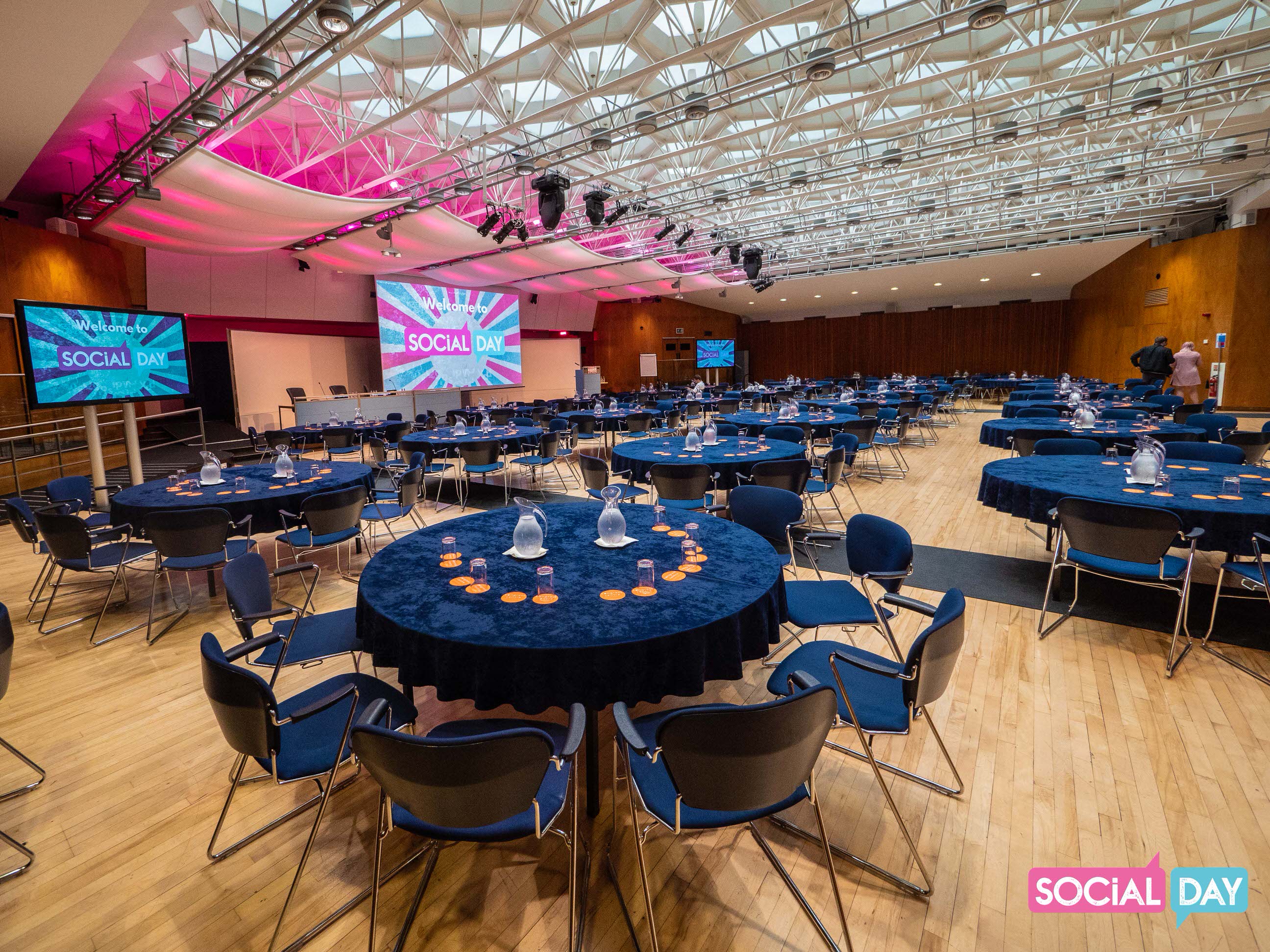 Last week, I attended one of the leading social media marketing conferences in the UK – Social Day 2018. It's a three day event held in London where social media marketers, agencies, industry experts and others gather to share ideas and make connections.
There was a mix of keynote speakers, panel discussions and workshops – it was a really interesting event, so here I'll run through some of the most useful insights.
Instagram
Ian Edwards – Planning Director at Facebook – gave the keynote speech on the one day I attended the event, and he focused on how people use Instagram and how it can best be optimised.
When people use Instagram, they are essentially looking for two things; inspiration and discovery. Edwards called this a 'discovery mindset', meaning that people aren't looking for a specific thing on Instagram, they are just open to content that inspires them and catches their attention.
This is backed up by the fact that 50% of accounts followed by a user are not family or friends, they are businesses and brands. Further to that, 80% of Instagram users follow a business.
Clearly, Instagram is not the place for a 'hard sell' – in fact, we've seen on some of our channels that even just sharing information on the Feed leads to a drop in engagement.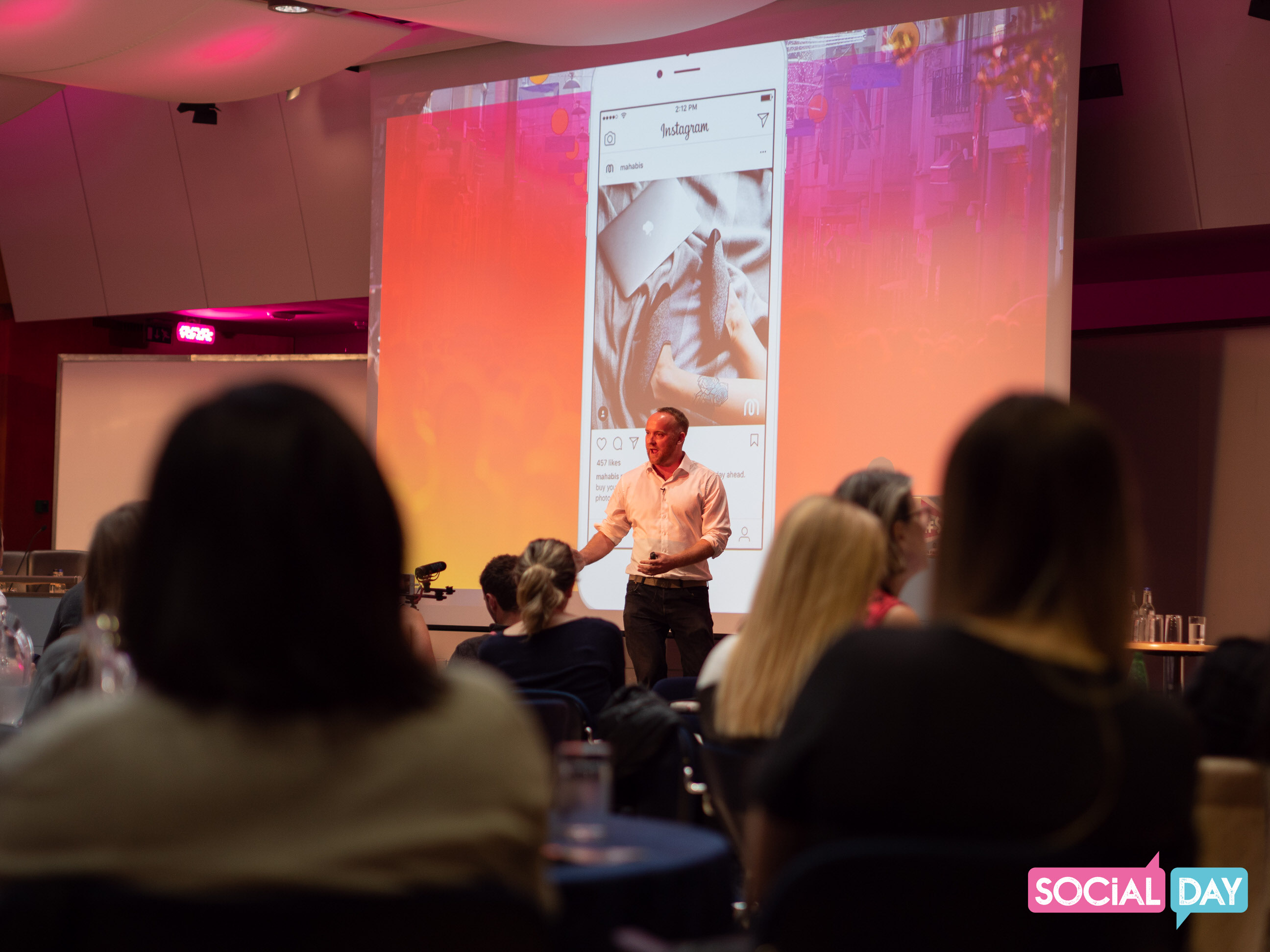 Facebook – who own Instagram – believe that Instagram Stories will be the main trend of 2018, in terms of social media. Obviously, they have their own bias here but it's clear that more and more people are using Stories – particularly with the devolution of Snapchat.
So, how best to use Instagram Stories? Unsurprisingly, video will play a big role. As things stand, 40% of Stories are video content and 60% of those have sound on. Those numbers are rising, too. So, not only should videos feature heavily in your Stories, but you should also work to include sound – this usually means having someone speak to camera.
Stories also encourage engagement – one in five Stories guarantee a Direct Message.
Content planning and creation
Using analytics and studying what people are searching for is key when planning what content you're going to share and how.
How people have searched online has changed – questions are now longer and have more detail, largely because of the rise in voice search, which makes it much easier to ask fully-formed questions.
It's also important to build a relationship with your audience by being consistent online. If you have a blog, make sure you're producing regular content so that your audience know to expect it.
Trends come and go, and while it is useful (and tempting) to jump on them to an extent, you should also make sure you're not drastically altering the voice and tone of your channels – stick to your guns.
One of the points that resonated most with me was that you need to look at your channels and the service you provide from a different angle; from the outside, looking in. On the inside, you naturally have a vested interest in your department or service, but it's unlikely the wider public will naturally share that interest – you need to invoke it in people.
This means thinking of fresh ways to boost interest in what you do – this could be behind the scenes content or 'what happens when' stuff.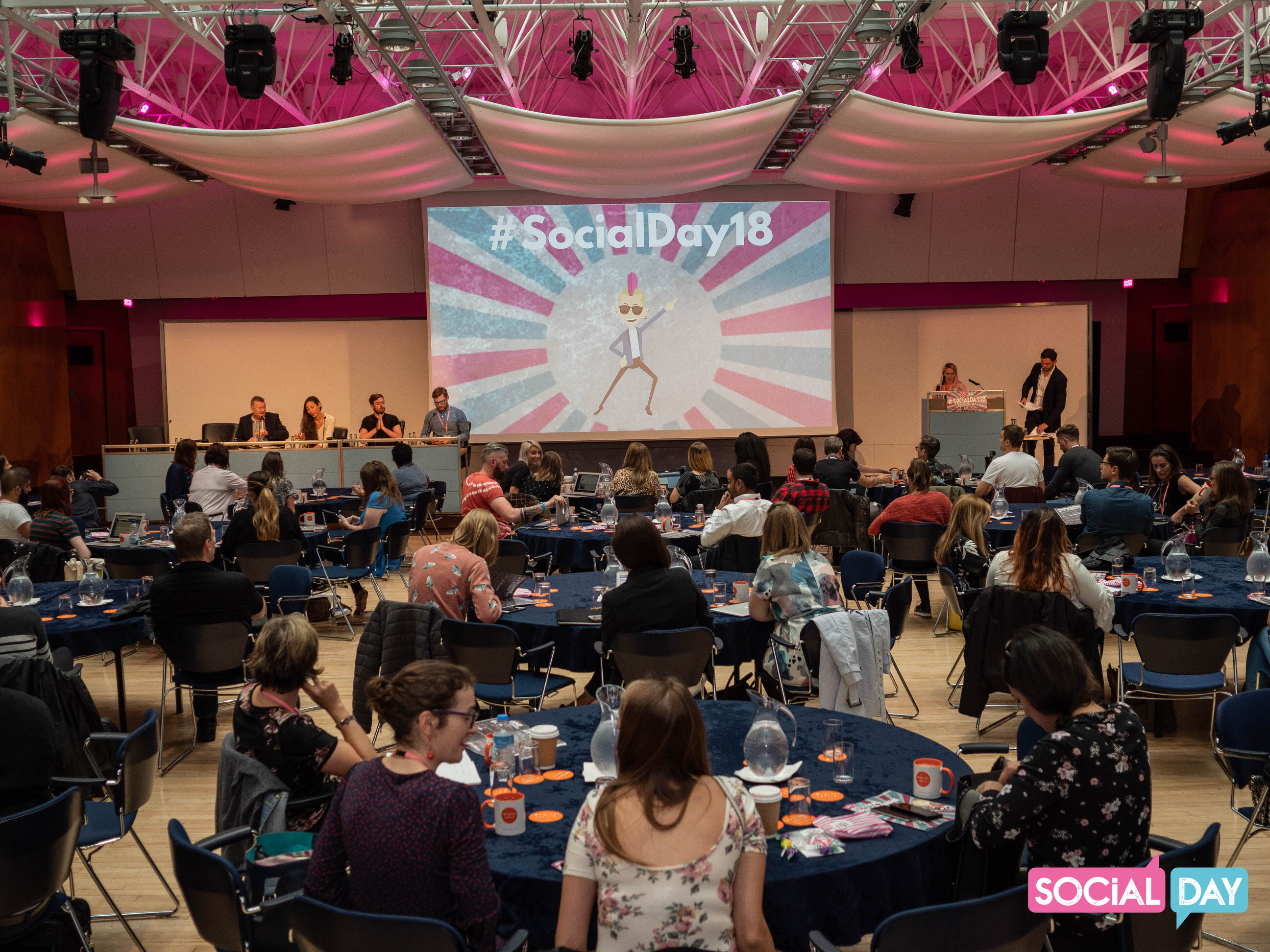 A good way of doing this is to look at things from a problem-solving perspective – how do you help people, what makes you unique? If you start proactively answering these questions with your content, your audience should grow.
This links to another important insight – you need to know your audience. Creating 'personas' for your audience is a widely-used tactic and can help you target certain pieces of content. When creating these personas, avoid breaking them down into simple demographics like First Year UG/Second Year UG/International student etc. – focus on different motivations and desires, and go from there.
Every piece of content you create and/or share needs an objective behind it – you can't just churn it out for the sake of it.
When you're sharing content, utilise your online community. Reach out to relevant departments and accounts and ask them to promote and share your content, and do the same for them when they need it.
There are some free tools that can help you create content:
Live content
First off, this doesn't just relate to live video streaming, it also concerns live-tweeting events and things like live Twitter Q&As.
An interesting concept that that was spoken about is the production of 'macro' and 'micro' content. This means having a big pillar piece of live content – for example our recent Facebook Live for Sun Awareness Week – that serves as the 'macro' content. From that, you create 'micro' content such as tweets using pictures taken during the Facebook Live to promote the 'macro' content afterward.
Naturally, this requires planning ahead. Try to avoid staging live content on an ad-hoc basis – if you're basing it around events or National Days that you know are happening, and you know when they're happening, then pencil the live content in as far in advance as possible, so you can plan accordingly.
The plan needs to include promotion – you need to tell people ahead of time when you'll be going live. If you're going live on Facebook, don't just promote it there – send out tweets and maybe even extend to Instagram or Snapchat.
That being said, it's not the end of the world if hardly anyone tunes in to the live content as it's happening – for instance, a large bulk of the viewership on our Facebook Lives come after the live recording itself has finished (the video remains on your page).
As with virtually anything on social media, when creating live videos the focus should be on quality, not quantity.
With all that being said, you do need to allow room for authenticity. Those on camera will likely prepare ahead of time, but sometimes it's best to not follow a script. Your audience know it's live, so they're not expecting a slick, faultless production. In fact, off the cuff stuff adds a bit of character and personality.
As live streaming on social media, in particular Facebook Live, is still a relatively new medium, there's a lot of scope to experiment and try new things. Don't be afraid to take risks.
Lastly, a word on kit. If the content of your live video is good, it doesn't matter what kit you're using. There are certainly pieces of equipment that can enhance your live videos, but it's absolutely fine to just do it on a smartphone, which are usually better suited to the task anyway because of their versatility.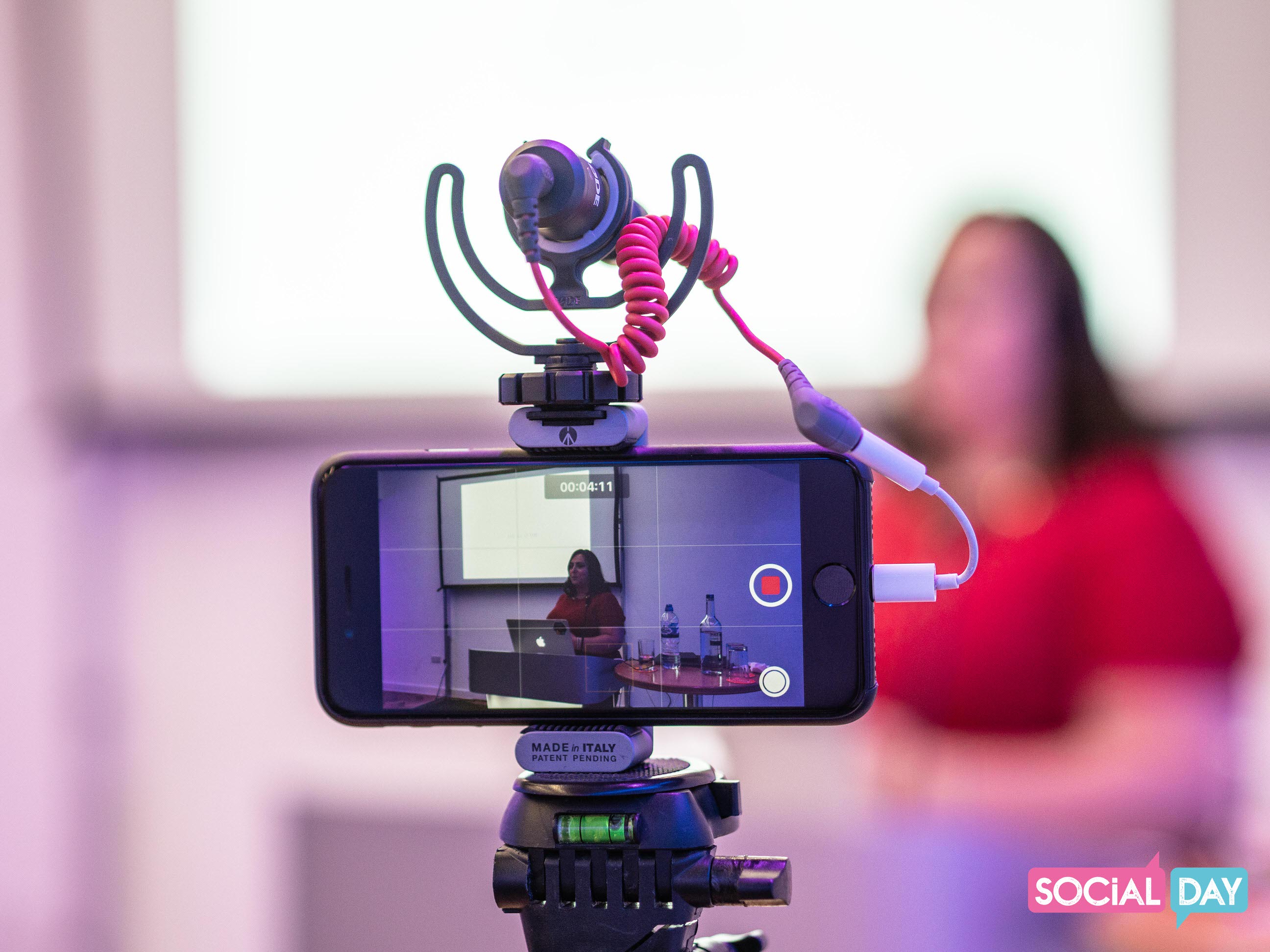 Those are the main takeaways from Social Day 2018, hopefully there's some useful advice and information for your channels in there!